Unfavorable weather? Worried about playing golf outside of your home? No more worrying. If you are not playing golf indoors because of the weather or off-season, you are really missing something interesting.
Golf isn't a restricted game that can be played only outdoors. You can enjoy playing your golf indoors whenever & wherever you want. Yes, it can be your home, your garage, or your office. And this system of playing golf inside of your house is known as a golf simulator.
This article will introduce you to a home golf simulator elaborately & give you every piece of the necessary information relevant to this home golf system in detail. Let's get started without any delays.
What Is a Golf Simulator?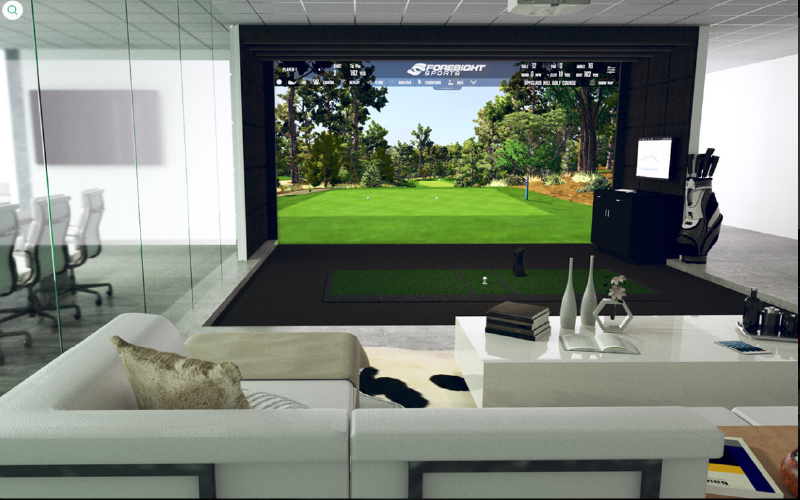 A golf simulator is a home golf setup made by advanced technology to play golf indoors. In a golf simulator, golfers can play on a virtual driving range or online golf course. A golf simulator is not just a device, rather it's a system that works with a set of home golf equipment.
You can play golf in a simulator system regardless of weather & time. Because it lets you enjoy golf both in a limited space at home or an open space in the backyard. Confused? Let's be more specific.
Suppose you are a beginner or a professional golfer. You are somehow stuck at your home or you cannot go out because of rain. But you need to practice golf as you are preparing for a competition with your friend or to attend a golf tournament. Now how can you continue your game? Is there any way?
The answer is yes. There is a system named golf simulator to practice golf even in an adverse situation. What can be more comfortable to play inside of your own home? Won't it be better to build your own golf simulator & continue playing whenever you want?
How Much Is a Golf Simulator?
Golf simulators vary in price and quality. There are very costly simulators as well as cheap simulators available in the market. The lowest price of a simulator might be under $1000 but the highest price might be &7000 or more than that.
Don't worry about your budget. You get the opportunity of using the best quality simulators within your budget. Here you can see the list of 10 best home golf simulators on the market including the affordable simulator & best choice of all.
Does a Golf Simulator Work?
Golf simulator works through the equipment it includes. The high-tech machines with the simulator will analyze your swing by displaying images of your courses on the screen. The images will appear with a realistic view.
All you need to hit the ball on the screen in the way you hit while playing outside in a real driving range. The screen will measure your shots in detail & provide every piece of information as it works with a computer or smartphone. It will provide you the data of club speed, clubface angle, and impact, club path, ball path, ball speed, etc. Learn the full process of how a simulator works.
What Materials Does a Golf Simulator Provide?
Basically, a golf simulator is just not a single machine. It's the combination of various equipment such as hardware & software. For example, you get a simulator mat, launch monitor, net, camera, etc as the parts of hardware. And the software includes a sound system, sensor system, ball tracking system, etc.
Here is the list of golf simulator materials, their use & their specifications in detail. Let's know them.
Launch Monitor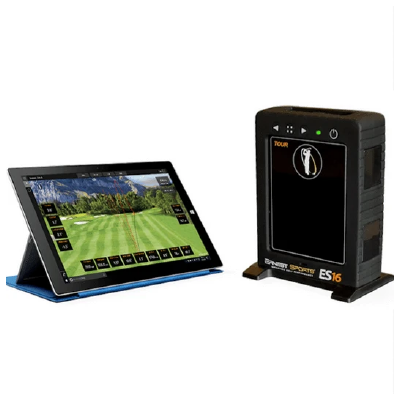 The major part of a simulator is an electric device named launch monitor by which a simulator runs. When you are playing in a simulator system, every single data of your requirement comes from the launch monitor.
To be more specific, when you hit a golf ball by a golf club, you don't know what is going to happen. And to help you know your ball trajectory, the launch monitor records every piece of information.
Through a launch monitor, you can easily improve your swing as it measures the data of your club speed, spin rate, distance of your ball trajectory, vertical launch angle, and ball speed.
There are different launch monitors at different prices on the market. All of them aren't equally good from the view of their quality. There are some things required to consider while choosing a launch monitor to run a simulator.
Some launch monitors from remarkable brands like Skytrak launch monitor will serve you a long time, some won't. It depends on what kind of products you are going to use. In this case, we can say that You will get what you pay for.
Golf Simulation Software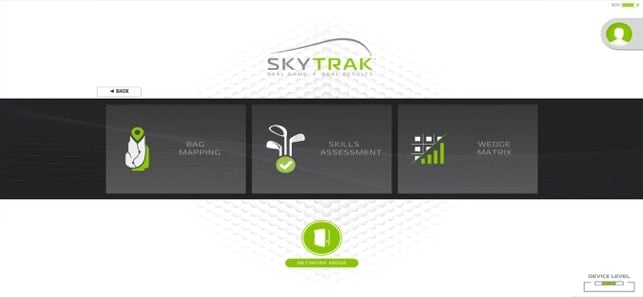 The first question may appear in your mind, "What is simulation software?" The device that helps you drive off the tee, hit the fairway shots, pitch, chip shots, and hit the ball into the hole is called simulation software. You will get the graphics of your requirement and realistic ball flight through this software.
Some simulator software will allow you to design your own courses, some others will measure every important thing including the total distance, spin rate, etc. The software will also help you get your shots displayed on the screen.
Computer
To install your software, you will need a computer. The computer will work as a connection bridge among the components of your simulator. You can also do it by using your smartphone or iPad.
Hitting Mats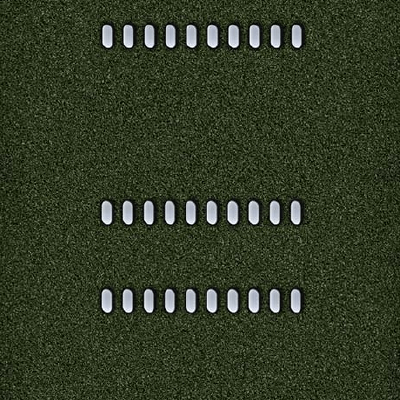 In a simulator system, you cannot practice on grass. That's why you need a mat by which you can hit the ball. This is also a necessary piece of equipment required to use a simulator. You can practice with tees on driving ranges and on golf courses as well.
Usually, golf mats are made from nylon turf that is considered to be a perfect platform for hitting balls. Thousands of shots can be performed by this hitting mat. And your shots will be accurate if the quality of your mat is good enough.
Projector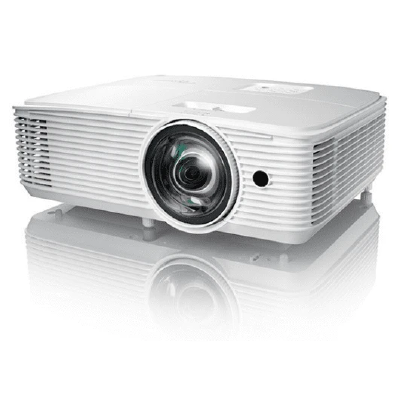 The screen on which you will see everything after hitting the ball is called the projector. You will see where your shots are heading through the golf simulator projector.
Remember that the projector should be placed in a way that will not cast the shadows of the users on the screen. Before buying a projector, consider some things:
Price
quality
resolution
Durability
Golf Hitting Net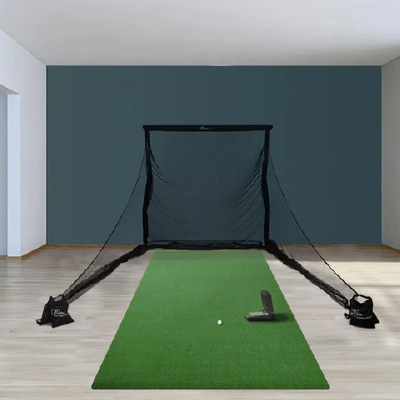 Another important material of a simulator is a golf hitting net. If you want to protect your simulator from any harm, you need an enclosure, and the golf net is that enclosure of your requirement.
The net will prevent you from golf injury or any type of damage. You need to set it up in front of your projector screen. Make sure your simulator is safe by using a net. Learn how to make a golf hitting net in the simplest way.
Are Golf Simulators Accurate?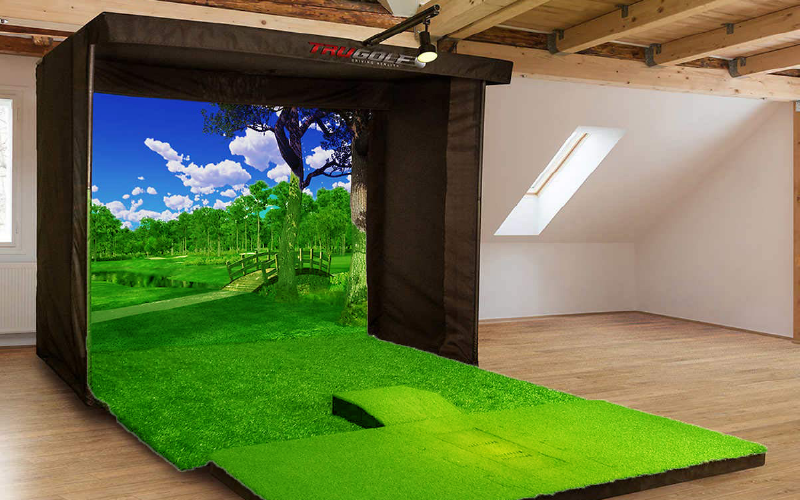 Yes, golf simulators are accurate if you can make them accurate. Because the accuracy of golf simulators depends on some specific things.
Golf Simulators can be 85-90% accurate if you use good quality equipment to run your simulator. First, make a suitable setting for your simulator & then focus on your swing. By doing this, your simulator can be 90-95% accurate. And if you can combine all of these three, your simulator might be 95-98% accurate.
Know in detail how accurate golf simulators are.
Can a Golf Simulator Improve Your Game?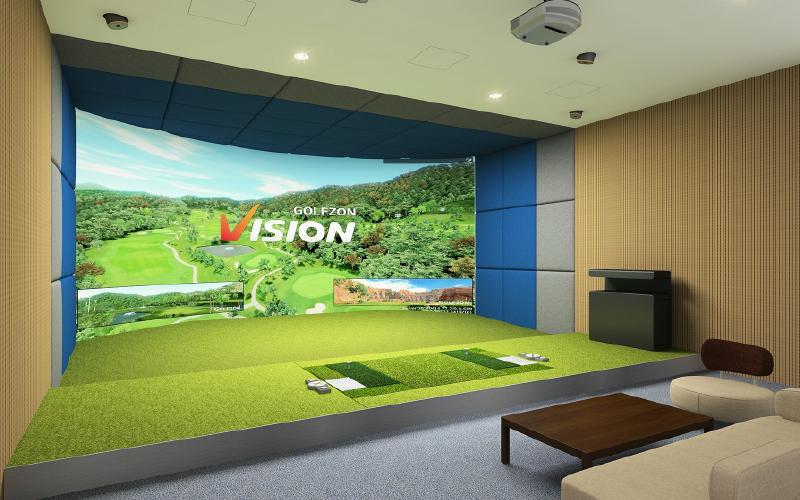 If you ask about the capability of golf simulators whether it can improve your game or not, then the answer is yes. Golf simulators will definitely improve your game if you practice daily giving your full concentration with a simulator. And you can easily reduce your travel cost to go to a golf course. You can also save your time and thus, you can improve your game.
If you use the simulators of remarkable brands such as SkyTrak, OptiShot, TruGolf, or Protee Golf Simulator, you don't have to worry about your improvement in golf.
Conclusion
So we have discussed golf simulators in detail above. We tried to arrange the article by gathering every pinpoint of golf simulators such as "What is a golf simulator? How much is a golf simulator? How accurate are golf simulators?" and so on. If you have any queries to know more, ask us. We will be pleased to explain your query. Practice every day and enjoy your home golf simulator.