Golf is a relaxing game. There is no alternative to walking on the grass, talking to your caddy or partner, and enjoying the sunny day. But it's not always about relaxation. Sometimes you need to practice hard to improve, to get prepared for the next tournament. Here comes a golf simulator.
Once playing golf was limited within a particular period. You had to go to a certain place and wait for your turn. But today, it's much easier to be a pro by playing anytime, anywhere with a golf simulator. 
So if you are passionate about improving golf, a golf simulator is exactly what you need. It lets you practice in different environments with different challenge modes and practice features.
What is an Indoor Golf Simulator?
An indoor golf simulator is a setup to play golf at home. It lets you play with a regular ball, a regular club like playing in an actual course. But here, you have a net or screen to hit and a tracking system to measure golf data.
It's not just a tracking system or playing like a video game. You get all the necessary information elaborately from a data tracker or a launch monitor. And you can run this launch monitor simply by installing software on your computer.
Rain, snow, cold, off-season, whatever it is, nothing can limit your game. A golf simulator lets you play throughout the year regardless of the weather. A perfect solution to get relief when you are under stress!

Materials and Types of Golf Simulators
There are different types of golf simulators based on the materials they require. It depends on your choice and budget. There are some mobile golf simulators that don't actually need materials. You can play just with a stick and see the data result on the mobile screen. 
PhiGolf and Rapsodo are two examples of mobile golf simulators.
But there are also other simulators like Foresight Sports, Uneekor, Full Swing etc that require some golf materials to setup. For example, a mat, a net, an enclosure, a projector, projector screen and so on.
Let's know them in detail.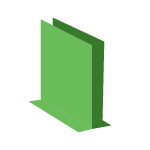 Launch monitor uses a tracking system to track data. Either it tracks ball data or club data, or both. Club data means the data you get from the movement of your golf clubs. It includes clubface, swing path, clubhead speed, face angle, etc. OptiShot is an example of such a golf launch monitor that tracks club data.
Ball data means the data of ball speed, sidespin, backspin, launch angle, etc. Ball data is crucial in knowing how much speed you should create at impact and how far your ball will go. SkyTrak is such a launch monitor that tracks ball data.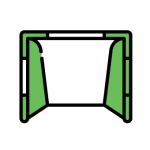 Golf Net
You need a net or a screen to hit into. Some simulators require nets; some require screens, some require both net and screen. By taking your clubs with a real or foam ball, you can go out and practice just hitting into a net. Or you can practice indoors. The same goes for a screen. 
But hitting into a net won't give the similar feedback that a screen gives. Because hitting into a net won't show you any data while a screen will instantly display your shot along with many important data. So the screen is a better option.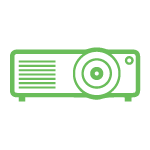 A projector gives you a virtual view of your shot with a realistic feeling. It shows where your shots are heading and how well you are playing. Basically, it projects ball flight and displays data on the screen. Without a projector, you cannot get the data feedback and know your performance. Most simulators use a projector to help you take your game to the next level.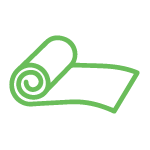 Golf Mats
A quality mat helps you experience playing golf on fairway grass. There are some golf simulators that come with hitting mats. Though mats in a simulator are optional, yet it's better to practice with a mat. Because it can help you control your ball flight as well as master your putting and chipping. And a mat doesn't always necessarily require a full golf simulator setup when you just practice and hit several shots.
Along with these materials, an ideal golf simulator requires an enclosure, landing pad turf, and a side barrier net. There are also some accessories included with the materials such as projector mount, mount kit, putting green, AV cart, audio speaker, golf bag, protective case, user manual guide, etc.
Best Indoor Golf Simulators for Home: SkyTrak SIG12
The SkyTrak SIG12 is one of our top picks for the best indoor golf simulators. We preferred it from hundreds of options in the market because of its combination of accuracy, quality, and affordability. Not only that, every product included with this golf simulator package is of high quality and made for a realistic home golf experience.
SkyTrak SIG12 uses one of the most accurate launch monitors. It captures ball data and generates clubhead speed utilizing that data. So you get the complete distance information and the ball speed data result for improving your swing skill. 
Then comes the Play and Improve software which is included with the SIG12. World-renowned WGT golf courses like Pebble Beach and Royal St. George's Golf Club are available in this standard software. You can also play with golfers from around the world with much enthusiasm. This will surely make your golf more enjoyable at home
SIG12 has different game modes like multiplayer playing options, skill challenge features, and instant data feedback. So it lets you see your performance level after each shot. And all these advantages come just at around $8,000.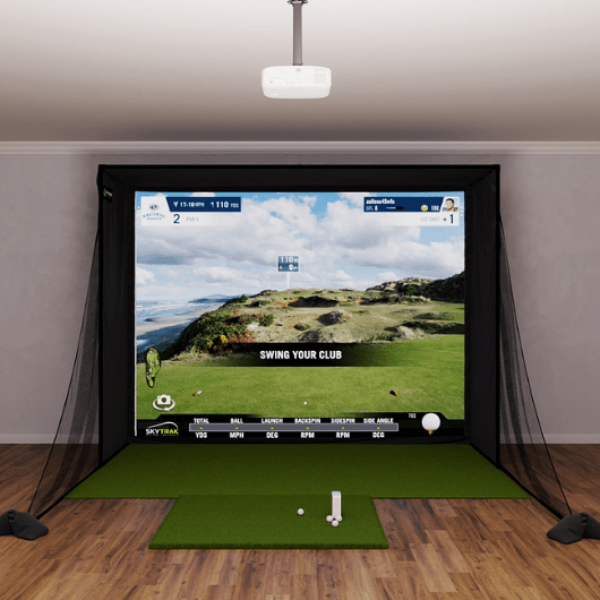 Best Outdoor Golf Simulators: FlightScope Mevo+ HomeBay Studio
Our top pick for the best outdoor golf simulator is FlightScope Mevo+ HomeBay Studio. It's ideal for both a range and a yard. Because of its portability, you can carry Mevo+ anywhere you want and play with a practice net. 
Though Flightscope Mevo+ is good indoors too, yet it performs far better outdoors because of radar doppler technology. This lets you collect ball flight data with clubhead movement information when you play outside.
Another interesting fact of Mevo+ is its depth minimum depth requirement. It's 16 feet. Really huge for a home setup! So it matches outdoors most. Within a range of $5,200-$5,500, you can afford Mevo+ SwingBay outdoor golf simulator.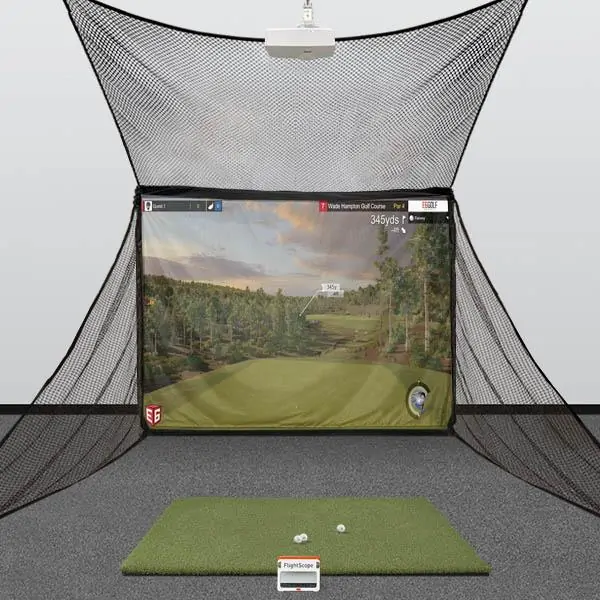 Best Commercial Golf Simulators: TruGolf Vista 10
To attract your clients, you might be looking for those golf simulators that are perfect for commercial use and available within your budget. TruGolf Vista 10 is such a commercial golf simulator. 
Among the vista series, you can afford it at a mid-range price. What makes this best for commercial golf simulators is its high-quality graphics and accurate data measurement by TruTrack2 tracking system.
There are two models of vista 10 (Vista 10 Base Unit and Vista 10 Pro) with a bit of difference in the computer system. But both can help your customers immerse themselves in golfing and having the full swing simulation experience.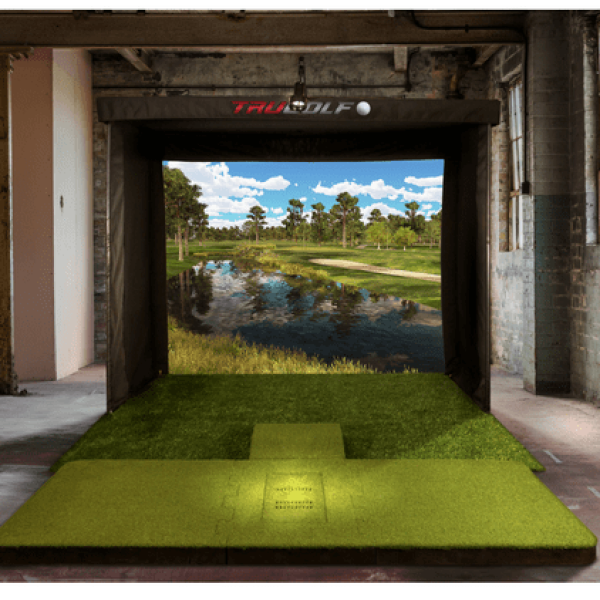 Best Golf Simulators under $5000: OptiShot 2
Once during the period of our forefathers, golf simulators were so expensive to afford. Today you get a quality golf simulator for under $5,000. OptiShot 2 Golf in a Box 3 is an ideal example of this category that costs around $3,000.
If you are a beginner and high or mid handicapper, this golf simulator can be a good starting point for you. High-quality design, user-friendliness, and easy setup feature will probably make you love this simulator. 
What you need to sacrifice a bit is the accuracy of OptiShot that might not be as accurate as SkyTrak or Trackman. But you get multiplayer playing options to play with your friends in your free time and online golf courses to join competitions. So it is definitely worth buying.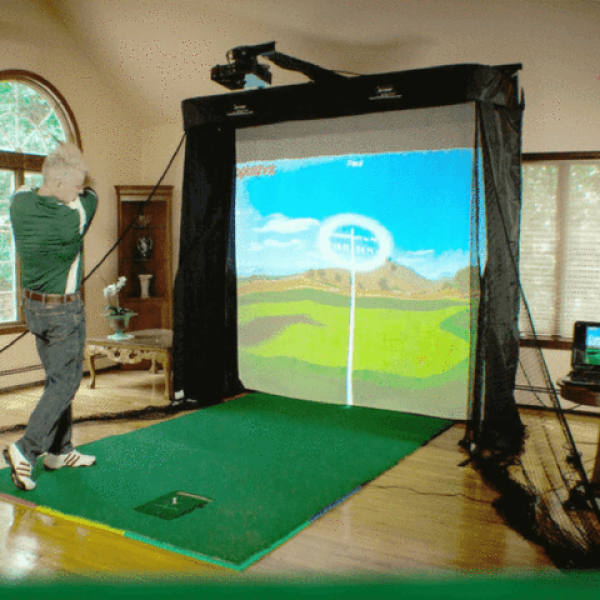 Best Golf Simulators under $1000: Phigolf Mobile
If you are looking for the most affordable golf simulator options, we recommend Phigolf Mobile and Home golf simulator. It costs under $1000 but yet it doesn't sacrifice its quality for the price. 
Either you are a single-digit or double-digit player, the Phigolf simulator can meet both of your needs. Just with a single stick, it makes you feel like practicing a real golf swing. 
Though Phigolf is a mobile golf simulator, you can enjoy a TV screen using the mobile app. Ball performance data feedback, swing analyzing feature, and skill test option ensure its high-quality building process.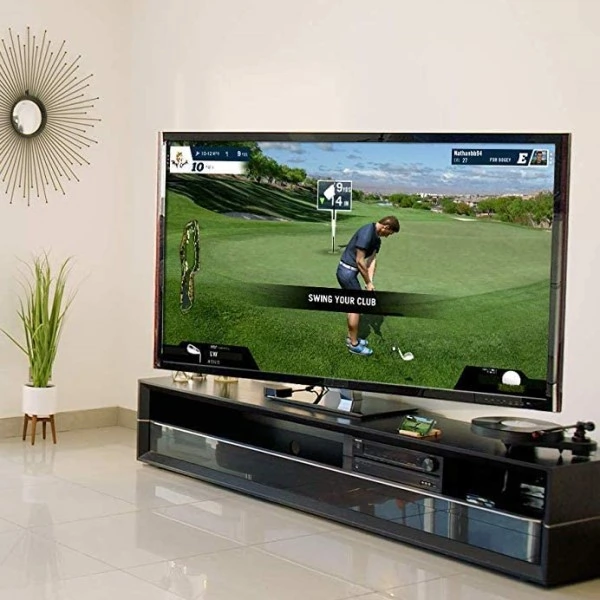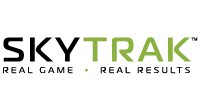 SkyTrak is the name of a high-quality golf launch monitor that comes with game-improvement features. Despite being so accurate as of the trackman, it is relatively cheap! 
By using photometric technology, SkyTrak can track ball flight within a limited space. It's compatible with computers, iPad, or iPhones. Also, it's a portable golf launch monitor. So you can carry it when you are on a trip.
You can practice with the skill assessment feature to increase your swing skill. SkyTrak also provides instant ball and clubhead data feedback to let you know your performance level and improve accordingly. Learn more about SkyTrak launch monitor and simulator packages.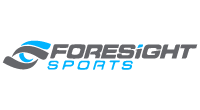 Foresight Sports is a popular name for golf simulator users who love life-like simulation experiences. Their launch monitors are a wonderful combination of accuracy and advancements.
The innovation of cutting-edge technology was first introduced by Foresight Sports. And this brings the most current developments in their launch monitors like GC2, GCQuad, etc. 
These launch monitors are one of the expensive ones on the market. But the building quality and versatility, essential putting analysis, high-speed camera system and so many unique features make them the professional's first choice.
So if you are a professional golfer, learn more about Foresight Sports golf simulators.
OptiShot produces the cheapest golf launch monitors in the golf industry. Yet it gives you a combination of high-quality design and renowned virtual golf courses. For using an infrared tracking system, OptiShot doesn't provide an accurate result like a photometric golf simulator.
If you have just started your game, you need fewer complications in setting up and using process. OptiShot eases these two and gives a user-friendly experience. As an entry-level golf simulator, OptiShot performs far better than other affordable golf simulators.
If you are looking for a beginner-level golf simulator, check OptiShot 2 brand and their packages.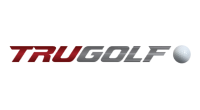 TruGolf is different from any other golf simulator brand. They manufacture not only a golf simulator but also all the pieces of equipment of a complete home golf simulator.
What is an interesting fact about TruGolf is it has no launch monitor. So how does it track data? The answer is the TruTrack2 tracking system that works as an alternative to launch monitor and gives both ball and club data accurately.
TruGolf balances between the price and quality. You should consider up to $10,000 for any TruGolf simulator. You need to pay for having a world-class simulation experience. To know more, check all the TruGolf simulators reviews.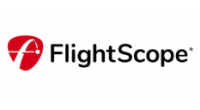 FlightScope Golf simulators are ideal for mid and high handicappers. These are specially designed for outdoor use. No doubt a FlightScope launch monitor gives very accurate results and a realistic simulation experience. 
Comparing to its quality with cost, it's not as expensive as other high-quality golf simulators. As FlightScope is lightweight and portable, you can carry it anywhere you want. 
This launch monitor gives all the necessary ball and clubhead data information. Learn about FlightScope Mevo and Mevo+ launch monitors.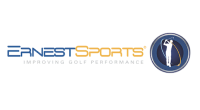 The name of Ernest Sports is a wonder in the golf launch monitors industry. Wondering why? Because they combine both radar doppler and photometric technology in their tracking system. Despite being so advanced, they are available at a very low price range.
Just think, you are playing with a launch monitor that is very accurate in numbers and can be played within a little setup. How will you feel? Besides Ernest Sports golf launch monitors are portable and easy to use. 
Along with the golf simulator packages, there are some brands that manufacture only single launch monitors. It doesn't include any net, mat, or enclosure to set up. Some of them need just a stick or mobile screen with the launch monitor, some need nothing except the launch monitor. Here you get a list of such launch monitors of different brands.
Golf Simulator Guides and FAQ
How accurate a golf simulator is?
A golf simulator can be 90-98% accurate if you can make it accurate. Because accuracy depends on what simulator you are using and how much concentration you are giving. High-quality golf simulators give you accurate results by calculating every pinpoint data. 
But if you cannot ensure a suitable setting for a high-quality simulator, you will probably lose the utmost accuracy. So make sure you have one of the top golf simulator brands that produce quality materials. Also, you need to set up the sensors correctly and concentrate on your swing.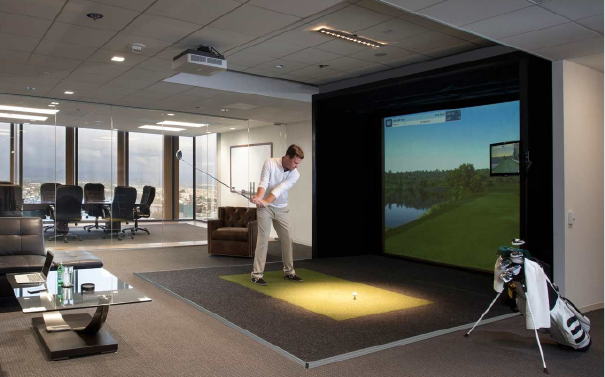 How does a golf simulator work?
A golf simulator works by software connected to a computer or smartphone. It analyzes the golf shots using its tracking system. To be more specific, a golf simulator works with the help of sensors, cameras, and software that inspect the stroke. Total inspection on the speed, spin, and launch angle prepare the result.
Then the projector displays this result on the screen. Some golf simulators work just with a launch monitor to track data. They don't come with a complete package. Some others work by mobile tracking system and display it on the mobile screen.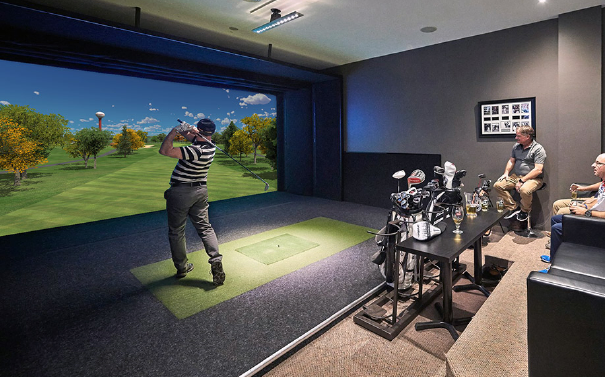 How a golf simulator will help your game?
A golf simulator will help your game by representing your game performance. It will tell you how well you are playing, what to do for going to the next level, how accurate your ball flight is, in what position you should take your swing, and so on. 
Besides, a golf simulator will give you immediate data feedback and skill challenging features to increase your golf skill. Different game modes allow you to practice in different circumstances. Multiplayer options let you play with your friends and family together.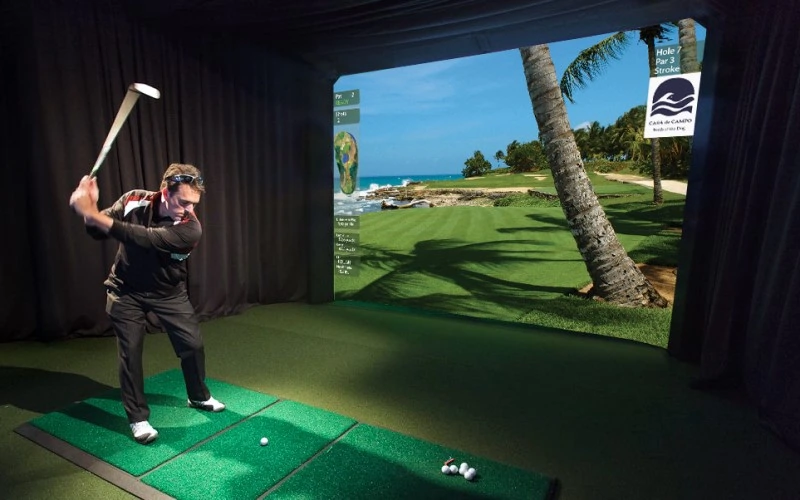 Room size requirements for golf simulators
Every golf simulator has a minimum space requirement. You should select the one that matches your room size. So this question may come to your mind, what sizes room do I need for a golf simulator?
Generally, you need at least 12" long x 10" wide x 8" deep room for a golf simulator . To have more flexibility in your swing, you need larger space. We recommend 16" length x 12" width x 9" depth in this case.
But for a full swing simulation experience, a golf simulator requires a minimum 18" length x 15" width x 10" depth. So it depends on your needs and preference.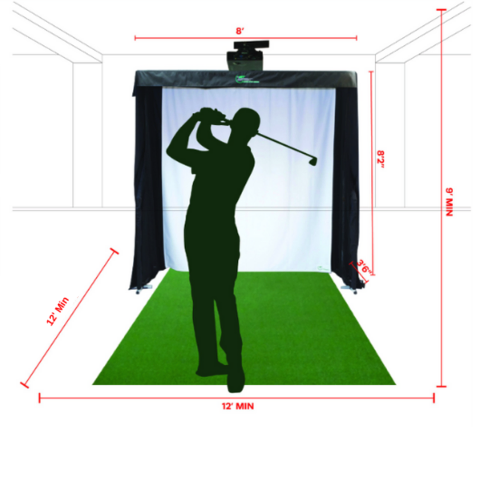 If you know the process of building a golf simulator, you can build it yourself. It's an easy-to-do process. Learn about the materials and collect them. You are ready to go! You can also build your own practice net or enclosure in some simple steps. We gathered all these pieces of information in our resources. Go a further step, you will find them
For practicing golf throughout the year and saving time, there are no alternatives to golf simulators. Hope we made it clear to you what a golf simulator actually does and how. We also included different types of golf simulators available on the market, their packages, and single launch monitors. But there is a lot more to know about a golf simulator, its materials, and its building process. Read our other resources below.