Everything About Golf Shoes
Golf shoes play a significant role in the performance of a golfer. Because you need support while swinging, and you need balance with an excellent grip on the golf course. So let's explore to know more about golf shoes.
The golf shoe is a kind of athletic footwear that has been designed to give you safety and comfort while playing golf. It is specially designed to keep the balance and stability on the greens of the golf course. In addition, this athletic shoe comes with extra padding to make you feel comfortable throughout the long 18-hole golf game.
Golf shoes come with some other features too. For example, these shoes tend to have spikes in the outsole to offer you a better grip on the grass. They are incredibly light in weight and breathable to make you feel cozy during the game. The outsoles are pretty flexible so that you get excellent movement while you are swinging. In addition, some shoes are totally waterproof. So you would be able to play wearing those shoes in any weather.

There are so many footwear companies that work on making different types of golf shoes. Some shoes are spiked, and some are spikeless. Again, some shoes come in the lace-up closure style, and some shoes are available in the latest BOA-fit style. So, golf shoes can be of many types. Depending on the existence of spikes, golf shoes can be divided into two categories. They are- spiked golf shoes and spikeless golf shoes.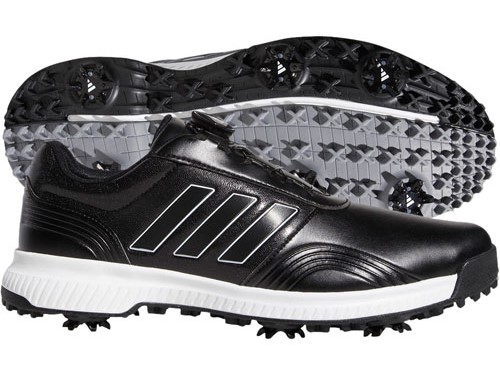 Spiked golf shoes are the most demanding golf shoes in the PGA tours. Pro golfers are pretty fond of this type of shoe. This shoe features some spikes on the outsole of the golf shoe. The spikes can be made of metal or stiff fiber. Some shoes feature pulsar cleats or tornado cleats instead of metal tips. Spiked golf shoes offer a brilliant grip on the greens of the golf course. However, metal spikes can prove fatal to the ground. They damage the greens of the golf courses and cause pit-like hollows on the ground. And that is why many golf course authorities have banned metal spiked golf shoes on their golf course. As a result, most footwear companies use plastic or rubber-made cleats. These kinds of cleats provide you with more lateral stability and do not harm the greens on the golf course. footjoy men's contourfit golf shoe is one of them.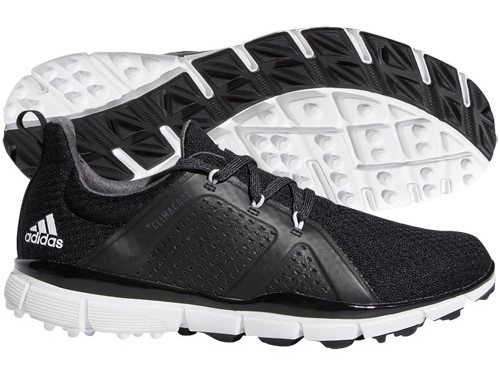 Spikeless golf shoes tend to feature a plain outsole. This type of shoe has no spikes on the outsole nor has any high-profile cleats. Instead of that, some shoes have some small nubs on the outsole made of soft and flexible polyurethane or other material. This kind of shoe is quite appreciable among golfers as it offers safety for the golf course along with a good grip. You can check the best spikeless golf shoes in 2021 to know more about this type of golf shoe. 
We can categorize the golf shoe into two different categories depending on the closure type of the golf shoe. And the categories are- the lace-up style shoe and the BOA fit style shoe.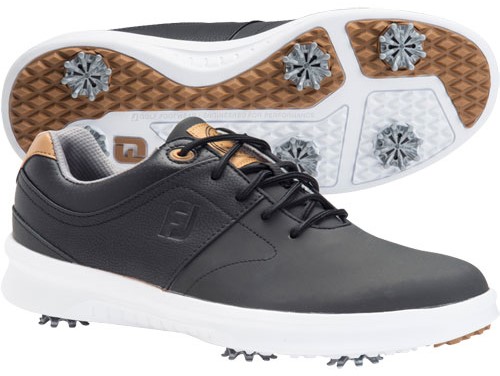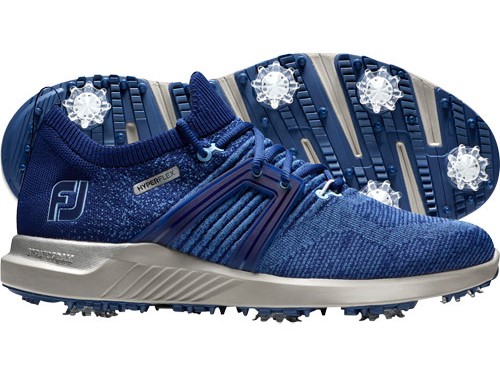 The BOA-fit system is a revolutionary design in the golf shoe sector. This system allows the golfer to wear the golf shoe in no minutes and ensures excellent fitting. In this type of shoe, you get a dial knob on the back part of the shoe, just a bit upper of the ankle. So you just need to dial the knob clockwise after slipping your foot into the shoe to adjust. The FootJoy hyperflex boa is pretty popular in this BOA-fit system.  
Golf Shoe Recommendations
It is imperative to choose the right golf shoe for yourself because it plays a role in your performance. You need to select a golf shoe that is accurate to your size and meets your needs. A good golf shoe needs to be very comfortable, absorbing, light in weight, and waterproof. In addition, it needs to offer you balance, stability, and sublime grip while playing.
Best golf shoes for wide feet
When you are shopping for a golf shoe, the length and width are very important as well as you need a perfect-sized shoe to feel comfortable in the game.
Golfers with wide feet find it pretty hard to choose a golf shoe as wide sizes are not always available in all models of golf shoes.
If you are one of them and looking for the perfect pair for yourself, you can take a look at our best golf shoes for wide feet in 2021 guide for something comfy and unique.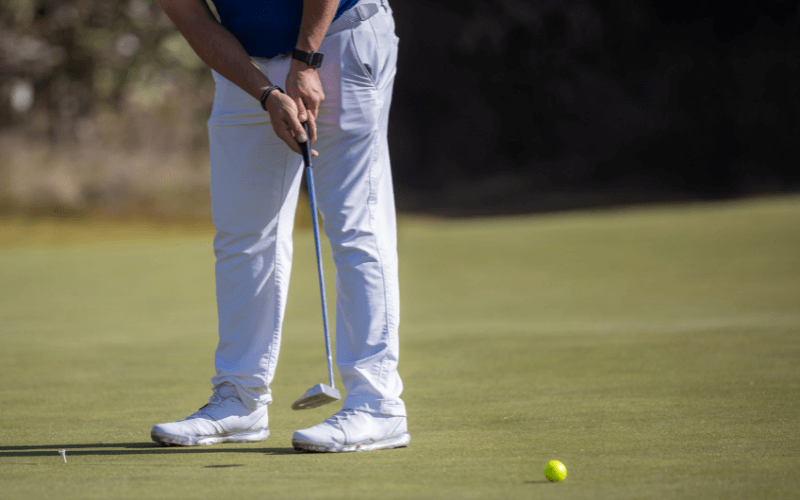 Best golf shoes for walking
A round of 18-hole golf requires almost 4-5 hours of walking. When you walk for so long, you need to wear a comfortable, breathable, and obviously durable shoe. Shoes with a high-profile leather upper mesh, especially the chromoskin leather, are very supple and breathable. The presence of a thick midsole or extra padding makes the shoe comfortable for a long walk.
You won't get a sore foot in this kind of shoe. Check out our best golf shoes for walking guide to finding your perfect pair.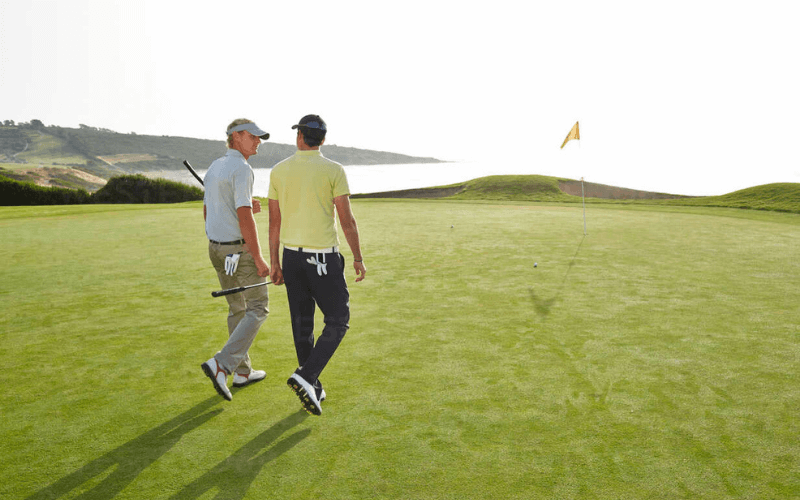 Best waterproof golf shoes
Walking on the golf course means you do not only have the greens; there are sand, pits, and mud as well. Sometimes you need to go into a watery place to take some shots. Again, there is weather that doesn't go according to wish. Some days you will get rain, some days there will be dew on the grass or some days the summer days will be dry with the sandy wind. All these things can damage your golf shoe very quickly. 
So it is wise to use a waterproof shoe for your game. This type of shoe is made of high-quality materials. The upper mesh is made of leather or something synthetic. And the outsoles are 100% synthetic. These shoes go for a long run. We suggest you visit our article on best waterproof golf shoes to buy in 2021 to learn about the best products.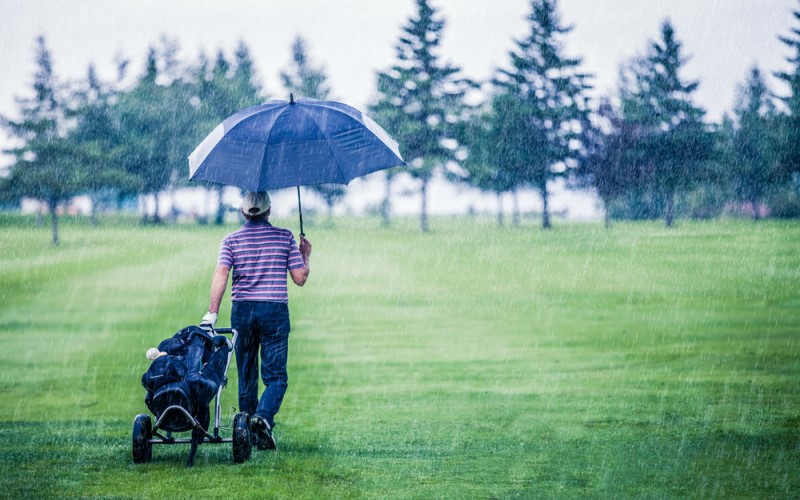 Best golf shoes for women
With approximately 77% male golf players, golf is a male-dominated society. And most of the gift equipment and accessories have been designed for men. So female golfers find it tough to choose a shoe for them with limited options. But the good thing is that these days, footwear companies are launching new comfortable golf shoes with high profile performance for women.
best women's golf shoes to buy in 2021 represents some of that footwear.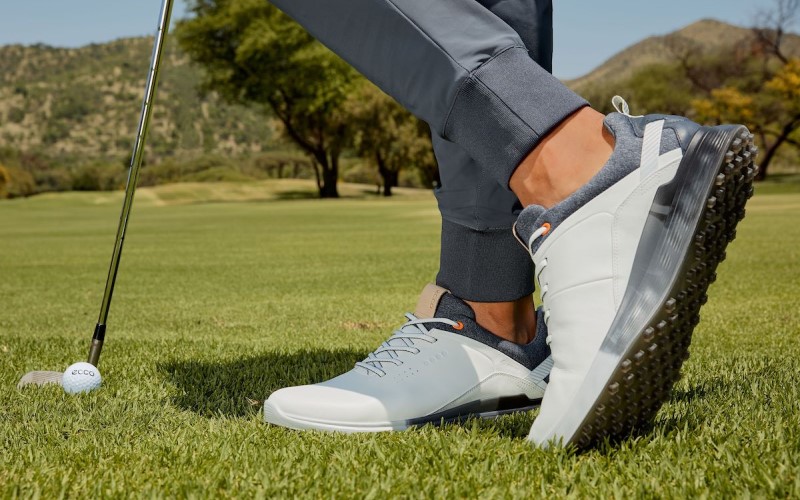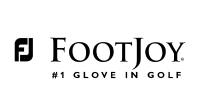 This Massachusetts-based footwear company comes first when you are looking for the best brands of golf accessories. Founded in 1857 as a part of  General Mills, FootJoy was acquired by the Acushnet Company in 1985. And since then, this brand has always surprised the golf industry with its outstanding shoes that feature great design, sturdy construction, and absolute comfort. They always come up with some things so unique and aesthetic that create hype among the golfers. Many professional golfers use their products as a regular part of their game. 
We have reviewed so many of their products. But if you wish to know the best ones according to our research, please visit the article 10 best FootJoy golf shoes. 

The brand Puma was founded in 1948 in Germany by Rudolf Dassler. This company is famous for manufacturing both athletic and casual footwear. Puma golf shoes are some of the most fantastic shoes in the market. Maintaining an affordable cost, this brand provides golfers with golf shoes that feature comfort, performance, and style.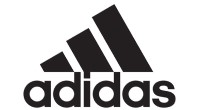 Adidas
Adidas (1949) is another famous brand for golf shoes. This brand has launched so many great golf shoes for golfers. They design the products by combining decades of experience with golf heritage.
As a result, it is one of the most trusted brands for athletic footwear.

ECCO
The Danish shoe manufacturing company ECCO was founded in 1963 by Karl Toosbuy. This company has surprised the world with many fantastic golf shoes.
Engineered for performance and comfort, their shoes are famous for durability and quality.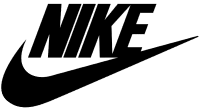 Nike
Nike is an American company founded on January 25, 1964, in  Eugene, Oregon, United States. It has earned good fame in the golf industry with its high-profile golf shoes. The golf shoes launched by this brand are pretty comfortable, and the outlooks are convenient.
How to Maintain Your Golf Shoe
Just like other things, your golf shoe needs some pampering to give you a long service. Always clean your shoe with a piece of soft cloth after returning from the golf course. If something stocks with the shoe, use a damp cloth to remove it and leave the shoe for a couple of hours to dry out. And store the shoe in a cool and dry place.
Golf shoes are specially designed to give you maximum comfort while playing the game. It secures your feet and keeps you away from blisters, sore feet, and other physical problems. Along with that, golf shoes offer you the balance, stability, and flexibility that you need for better performance.
To know more about the importance of golf shoes, read our article why wear golf shoes?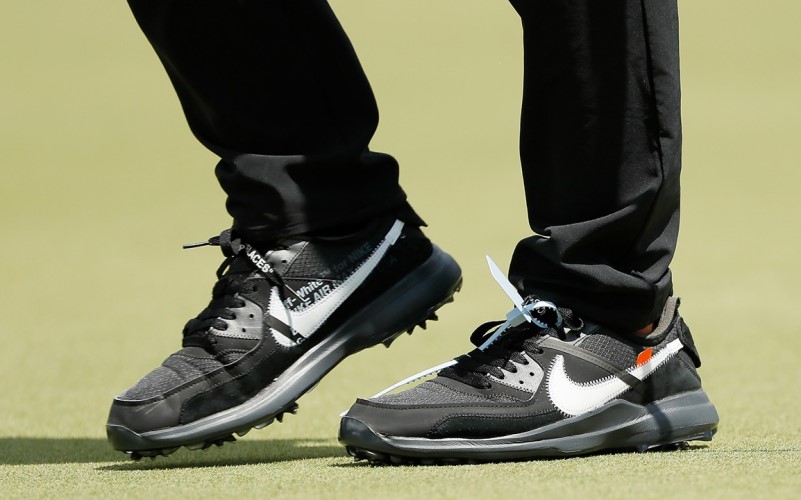 The golf shoe is one of the essential pieces of equipment for playing golf. If you can choose the best one for you will be able to play a better version. There are thousands of golf shoes already in the market, and something new is coming in now and then. And for your benefit, we are keeping an eye on the products very closely. So visit our article regularly to grab the best and the latest golf shoe for your next golf tour.