Golf shoes are one of the most important equipment for the golfers as it helps to have a comfortable play. The dress code of golf is not completed without golf shoes. In this article, we are describing the importance, benefits, purposes of golf shoes, and so on. Stay with us for a few minutes to get some interesting information about golf shoes.
Purpose of Golf Shoes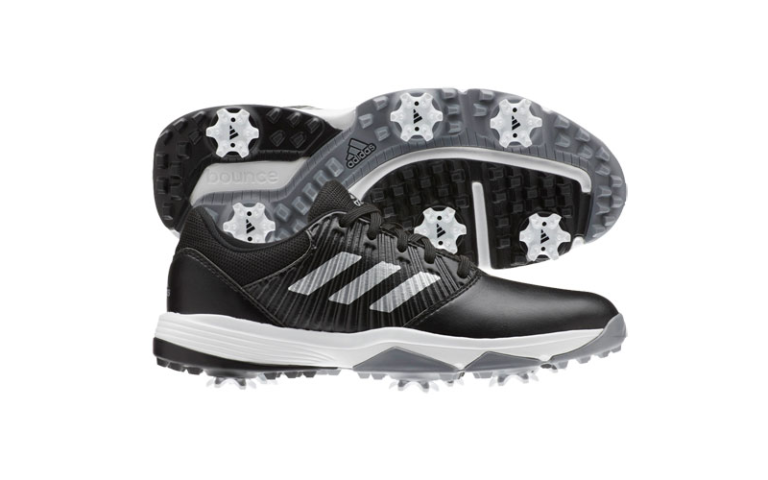 Shoes play a very important role in the game of golf. Golf shoes will secure your feet so that they don't slip when they swing. It will create a comfort zone for you to play a great match. Here we are highlighting some purposes of golf shoes to help you know the importance of golf shoes:
Securing your foot
While playing, you may slip or slide. But if you wear spiked or cleated shoes, it will rescue you. In modern days, golf shoes are made of rubber or plastic. These types of shoes will secure your feet whilst you will hit a golf ball.
Comfort and support
Golfers regularly do 18-hole courses and usually carry their own golf bags. While carrying heavy golf bags of yours and hitting your golf clubs, you need to wear comfortable and supporting shoes.
Terrain
Wearing running shoes, moving down to the sand from a grassy slope could be troublesome or bring about a fall. Golf shoes give satisfactory footing to most terrain.
Learn More About: Waterproof Golf Shoes
Breathability
Some golf shoe materials increase breathability. Gore-Tex is a raw material of golf shoes. Gore-Tex absorbs moisture, prevents sweating, and allows feet to breathe. Some shoes contain polyurethane and charcoal. Polyurethane is used as a golf shoe material for feet warming and cooling.
Maintaining your shoes
Replacing spikes will help you maintain solid footing, you should replace them. To be more specific, You can use golf shoes for at least two years as you can change the rubber or plastic spikes. And you should change them regularly to play comfortable matches. The spikes can be easily changed by hand or spike wrench.
Style
Golf shoes complete the golf dress code. The fashion of golf shoes is very rich. Golf shoes are found in traditional to modern and smart looks. They will complete and broaden your outlook.
History of Golf Shoes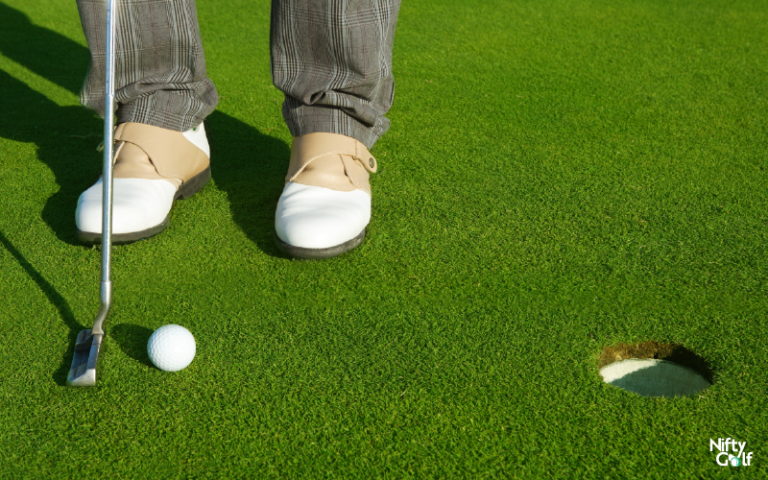 Golf shoes are transformed versions of stiff, metal-spiked shoes of the 1940s and 1950s. But nowadays golf shoes are made of plastic and rubber spikes. These are very comfortable for you as they preserve the conditions of greens. Advanced technology has manufactured golf shoes and made them more golfer friendly.
Probably the very fast spiked golf shoes show up in an 1857 issue of The Golfer's Manual. In the Scottish distribution, beginners are encouraged to wear heavy shoes "roughed with little nails or branches" to walk securely over the tricky ground.
In the 1990s, shoe manufacturers introduced nonmetal cleats on their golf shoes to make them more comfortable and less damaging to greens and clubhouse floors. These new plastic spikes have now become the standard for spiked golf shoes.
By 2010, a new trend emerged in golf footwear that went back to the earliest golfers: spikeless shoes. Increasingly, a small number of PGA golfers were seen wearing spikeless shoes, and this increased demand for more casual golf footwear. While sacrificing some of the grips of spiked shoes, the current crop of spikeless shoes provides superior comfort. Often golfers will decide whether to wear spikeless or spiked shoes depending on the course and playing conditions for the day
Do Golf Shoes Help You Play Better Golf?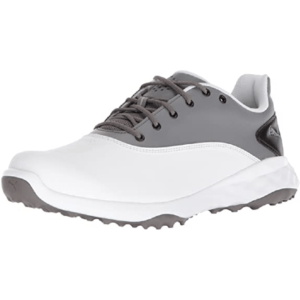 Manufactured golf shoes are needed for participating in golf matches. Shoes that are not designed for sports may cause injury. Beginners usually wear ordinary shoes before hitting the ball. Modern technology has gifted golfers with many fascinating golf shoes. We are describing so that golf shoes can help you to play better golf:
Balance
The larger sole and a border shoe base which help to maintain the balance while hitting the ball. Other team sports shoes don't have such a sole and border.
Stability
Golf shoes ensure better stability rather than bare feet or other shoes. The arches on the sides that most golf shoes have will help you move your feet right and left. The spikes of golf shoes will protect you from slipping on wet or uneven turf.
Flexibility
Modern technology has manufactured golf shoes to be flexible. Wearing golf shoes may help you play with flexibility on irregular turf, hilly track, awkward slopes. If you wear other sports shoes, it will cover your foot and ankle where golf shoes are for comfort and flexibility.
Anchor
You may think about why you can't wear soccer or football spikes to play golf? The anchor system of golf shoes allows you to move swiftly during the swing but other sports shoes are designed for running. The golf shoes offer to stay where you need them and even while swinging. Golf shoes limit the harm to the green ground.
Sole design
The sole of golf is raised more than other sports shoes. This is raised up to oblige the regular movement of the golf swing. Sole's of no other shoes are designed as golf shoes.
Benefits of Spiked And Spikeless Shoes
Spiked shoes
The grip of your spiked shoes will be improved as you walk. Spiked golf shoes will help you to make easy movement while hitting the golf clubs or walking. And even the twists of spiked golf shoes will be beneficial to maintain traction on different golf courses.
Spikeless shoes
Cleated shoes are mainly shoes without spikes. These types of shoes are very beneficial to the ground. The golf courses are rarely damaged by the spikeless whilst spiked shoes do. Your body weight will be distributed on a level. Spikeless shoes are helpful to improve flexibility. Spikeless shoes are cheaper than spiked shoes. Spikeless shoes are most demanding in golf courses.
Conclusion
You need to wear shoes that don't damage the turf according to the golf dress code to do golf courses. Golf shoes make the matches more comfortable and golfer friendly. It completes your fashion for golf matches. Hope this article has provided you with all the information relevant to golf shoes that might be required for you.