There is no point in owning a wedge if it doesn't help you when needed. Because wedges are designed for a special use in unusual or accidental situations. That is why you should own the best all-around golf wedge to be prepared for any unexpected situations.
Like other golf clubs such as golf drivers, and golf irons, selecting the best golf wedges or set of wedges can be a hectic task for many of us. There are lots of features and facts that need to be considered before choosing the best golf wedge for you. Go through this article and you will know which golf wedge is best for you and how to find that.
Best Golf Wedges Review
Wedges are a subset of irons with higher lofts, heavier clubheads, and shortest shafts. Top golf wedges offer lots of features. But not all the features are beneficial for you. That is why our wedge review can help you the most.
1. Callaway Golf Men's Chrome : Best Wedge Overall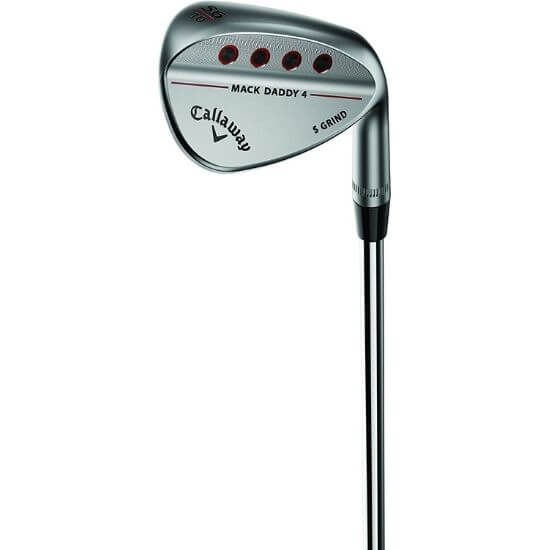 Callaway Mack Daddy 4 is the standard for wedge performance. The club delivers performance with innovative technologies and premium components. The collaboration between industry legend Roger Cleveland and Callaway R & D turned out a perfect blend for golf wedges.
The reason behind writing such a statement is the spin you get from the Mack Daddy 4. It has the best spin for a wedge. It should make getting up-and-down from tough situations an easier task. It also creates a lower flight on full shots that is easier to control.
How this golf wedge will benefit you
The Groove-In-Groove Technology promotes enhanced spin and control
Solid in hand feel allows you to play comfortably.
What would have been better in this golf wedge
Lesser price would be better
Final Verdict
Callaway Mack Daddy 4 is the best golf wedge you can find in the market considering spin, loft, launch angle and so on. If you have no budget issue then this wedge is highly recommended for you as the Mack Daddy 4 is pretty much expensive.
You May Also Like: Callaway Mack Daddy 5 Jaws Wedge Review
2. LAZRUS Premium Forged Golf Wedge Set: Most Affordable Golf Wedge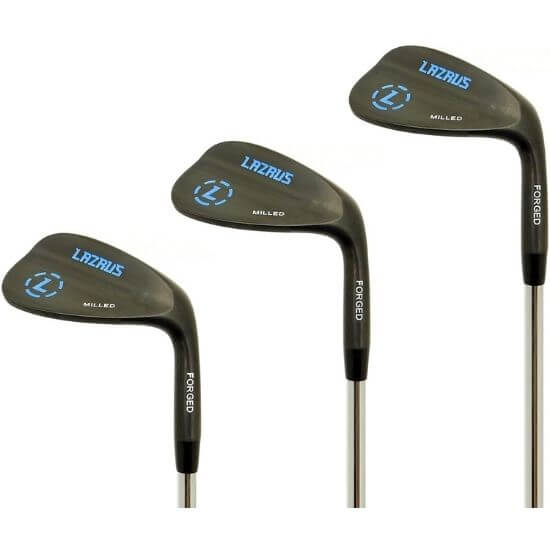 The Lazrus Premium Forged Golf Wedge set is one of the most affordable golf wedges available in the market. Compared to the price, this wedge offers a great look and performance. The unique head design of the Lazrus forged wedge allows you to have firm control over shots. Above all, it's a golf wedge that you can choose if you are determined to improve your golfing skills.
Wedges are designed to serve in different situations, The Lazrus Premium Forged Golf wedge set is built for handling challenging situations as well. And it is designed very well. You shall not face any hardship using this. Golfers of all levels can easily have a swing with this golf club.
Features that can benefit you
Well-balanced and long enough for great greenside control.
Stunning designs offer more control and spin.
What would have been better in this golf wedge
Slightly heavy in weight.
Unusual shaft length for beginners.
Final Verdict
This wedge is a high quality golf club with rubberized grip. You shall feel comfortable using it. And more importantly, considering the price it is highly recommended.
For Junior Golfer: Golf Clubs For Junior
3. C3i Wedge: Best Wedge Under $100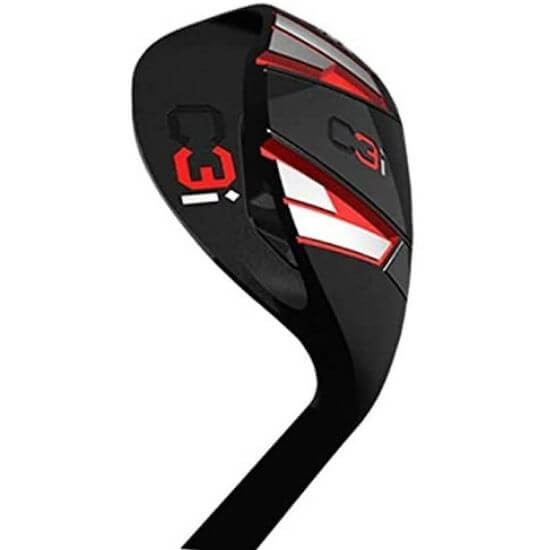 The C3i is the ideal wedge for beginners and high handicappers. You need not to open your stance or the blade to hit high and soft. And it's the best budgetary wedge for those who are looking for a wedge under $100.
The C3i golf wedge is specially-engineered with an extra-wide club face design. It features an auto-glide sole, it cuts through the sand without skipping or digging; This sand wedge is a high loft golf club for men and women that gets the ball up easily to clear the lip and stop it quickly on the green.
How this golf wedge will benefit you
The sole can move through sand and deep rough with simplicity.
It is more accessible than other wedges.
Legal to use in tournaments.
What would have been better in this golf wedge
Final Verdict
You may not choose this golf wedge looking at its outlook but the performance and features are worth the money.
You May Also Like: Best Golf Clubs For Women
4. Wilson Harmonized Golf Wedges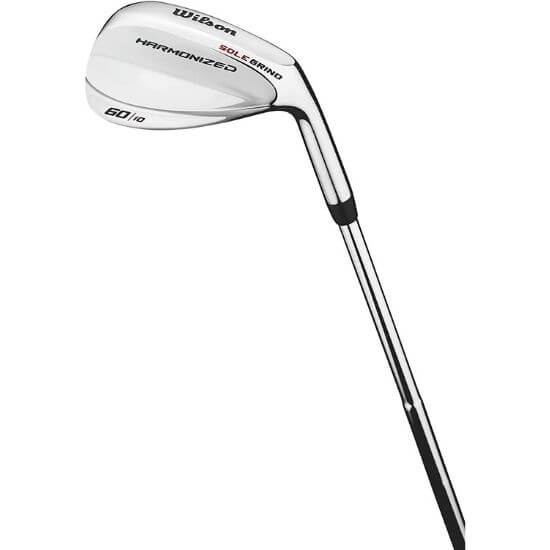 Wilson is famous for their quality golf equipment in affordable price such as golf clubs, golf balls, golf gloves and so on. The Harmonized Golf Wedge is another example of high-quality, value for money golf wedge by Wilson. Even if you have never used such a wedge, you will find it easy to play with.
The harmonized golf wedge is rich in features but cheap in price, that makes it a must have golf wedge if you are not willing to spend big on a golf wedge. The 35-inch club is the perfect size for most of the golfers, and great for golfers of all skill levels. This wedge is considered a short iron and produces a perfect sand wedge.
How this golf wedge will benefit you
Produces greater accuracy
Strong construction; will serve you many years
Good in forgiveness
What would have been better in this golf wedge
Grip might be smaller for many golfers
Final Verdict
The wilson harmonized wedge offers a professional and sleek outlook. As a result it looks good in hand. It's a great value for money.
5. Mizuno T20 Golf Wedge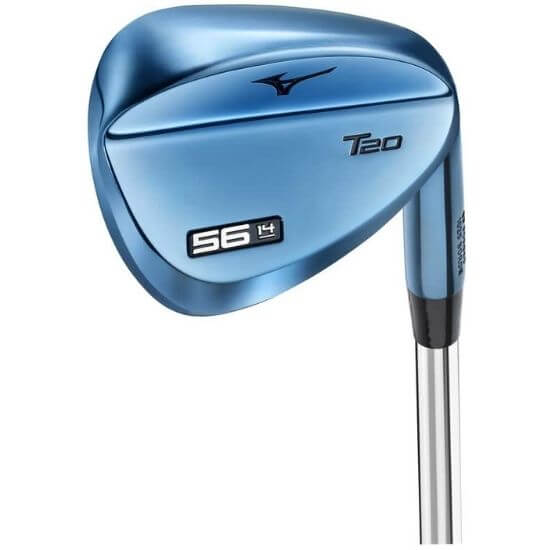 The best feature in Mizuno T20 Golf Wedge is CNC milled hydro flow micro grooves. This type of groove is good for maximum spin in wet conditions. Besides this, the wedge includes a few premium components like S400 wedge shaft, golf Pride grip, 60 round grip and so on. The combination works great together.
You will enjoy a soft but solid feel consistently due to the enhanced grain flow forging process. The weight is placed high, discreetly within a tapered blade for increased spin and vertical stability from off center strikes. Though it doesn't look good considering the design.
How this golf wedge will benefit you
Can be used in both wet and dry playing condition
Produces softer feel and a consistent flight
Provides high levels of spin
What would have been better in this golf wedge
It could have been designed better for looks
Final Verdict
Mizuno T20 is good for golfers who love to have more spin in wedges. Apart from this, you may ignore this model as the outlook is not much appreciated.
6. LAZRUS Anti Duff Loft Wedge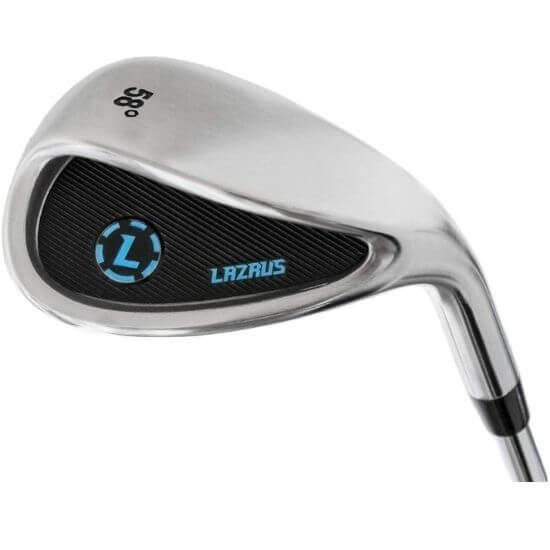 Lazrus is popular for providing quality golf clubs at a very affordable price. The wedge we are reviewing here can be found for less than $50. Even with such low price, Lazarus sand wedge offers milled club face for great spin, control and consistency from the sand, fairway, fringe or rough.
It is a custom designed golf wedge and is available for 58 and 65 degree loft only. But available for both right handed and left handed golfers. And it is designed in such a way that players of all skill levels can play with it. This custom wedge is best for regular golfers like you, weekend warriors or scratch golfers besides the price should never be an issue for this wedge.
How this golf wedge will benefit you
Provides great spin, control and consistency.
Very affordable
Custom designed for all level golfers
What would have been better in this golf wedge
Very few loft angle options
Final Verdict
The Lazrus anti duff loft wedge is a cheap golf wedge with a very few customization options. Even with such limited features, this wedge provides great spin, control and consistency.
7. Square Strike Wedge for Men & Women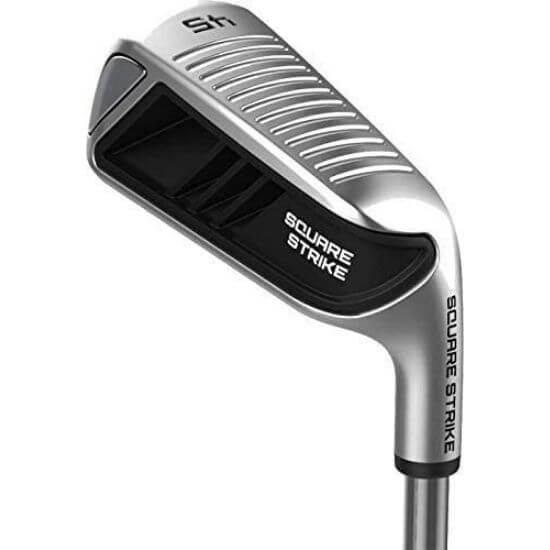 The Square Strike Wedge pitching wedge offers an extra-wide sole and leading edge to prevent digging so you do not need to play any chunked pitch or chip shots to reduce strokes. The solid feel of this wedge due to the heavy but thin-face gives a lot of confidence playing with it.
The wedge features a putter-like lie angle and shaft length with anti-rotational weighting that makes it easy to swing and control. you can use this wedge for chip shots on the demand. Moreover you will chip better with this wedge than a 7-iron.
How this golf wedge will benefit you
Lots of color and shaft options to choose.
Provides greater control and much more accuracy.
Good for chip shots.
What would have been better in this golf wedge
The outlook of the club is not very satisfying.
Final Verdict
If you play chip shots more often, then you should carry one of these wedges because it is very good for chip shots.
8. xE1 Sand Wedge & Lob Wedge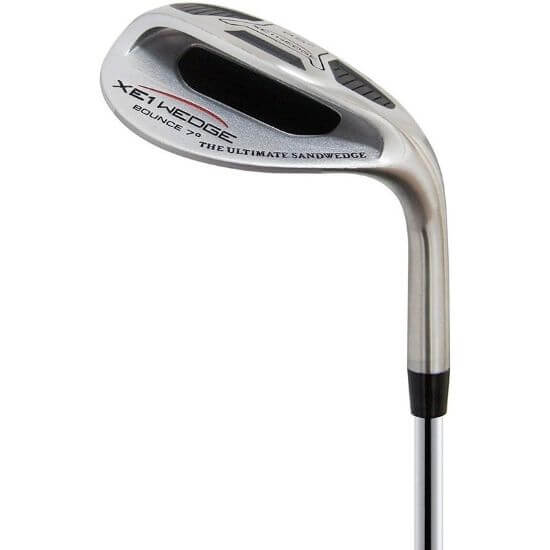 The xE1 has a unique design that not only looks great but also feels good in hand. The club is very easy to use and anyone can easily have a swing with it. The xE1 offers a high loft and unique autoglide feature that automatically escapes bunkers. This sand wedge's sole is extra wide and its mass has been repositioned so the golf club slides through the sand without skipping or digging.
The xE1 wedge is a golf club designed so that even high handicaps can easily hit soaring flop shots. Not just that, it is quite impossible to hit any fat even if you miss to hit the center of the club head. So you will get out of the bunkers anyway with the xE1 wedge.
How this golf wedge will benefit you
The unique design allows you to use this wedge easily.
AutoGlide Sole feature makes it easy and automatic to escape bunkers.
Extreme loft angle helps you hit perfect flop shots.
What would have been better in this golf wedge
Not very durable, feels flimsy at times
Final Verdict
The xE1 is an economical golf wedge but offers lots of valuable features. You can enjoy excellent forgiveness with the bigger face, larger sweet spot, and high lofts of this golf wedge.
Things to Consider Before Buying Golf Wedge
There are certain features that determine whether a golf wedge should be bought or not. Like any other golf club price, club head size, shaft length, in hand feel and sound are must as consideration for selecting a golf wedge. So, without further delay, let's dig in the list of factors that you must consider before buying a golf wedge.
Number and types of wedge
First you need to determine how many wedges you need based on your playing style. According to your need, search for a specific wedge or set of wedges. In most cases, golfers tend to carry more than one wedge but not more than three in their golf bag. But not all types of wedge will help you. We have discussed the best golf wedge based on different playing styles in this article. You must have known what is best for you by now.
Lofts And Gapping
Lofts play a crucial role in selecting a golf wedge. If you know your required loft angle or your preferred loft then choose that. If you don't know yet,you can take help from experts in this regard. Most golfers pick a loft angle according to the irons they play most times. If you're dropping your set's wedge, you need to check your 9-iron loft so you can work out what will be the best pitching wedge loft for you.
Bounce
Like the lofts, bounce is vital in wedge selection as well. What is meant by bounce? It refers to the angle created between the lowest part of the sole and the leading edge when the club is grounded neutrally. You can have a bounce ranging from 4˚-14˚. You can take help from experts to analyze your playing style and suggest the required bounce for you.
Finish
The final look and outcome matters the most. The outlook should match your personality. You would not want to look poor or compromise any crucial feature. Luckily the manufacturer knows this demand and produces beautifully designed and finished products.
Forgiveness
Forgiveness is the feature that you should take into consideration for any golf club, not just for wedges. It may not impact you with short length clubs but for longer clubs like drivers, hybrid forgiveness plays a crucial role.
Frequently Asked Questions About Golf Wedges
What is a wedge used for in golf?
Wedge is used for playing lofted shots to hit the ball high in the air and place it in the best possible area of greens. Most golfers use the wedge to hit less than 120 yards. You can try for bigger distant shots as well with a loft angle from 52 degrees to 65 or more.
How many wedges does a golfer carry in their bag?
Most golfers tend to carry three wedges in their golf bags. Three different wedges; that include sand wedge, lob wedge and pitching wedge. You can carry more or less 3 wedges based on your need and playing style. But note that, you can carry a maximum of 14 clubs in your golf bag to avoid the penalty set by USGA rules.
What wedges are illegal in golf?
Sand wedge with hole through the head designed to help head cut through the sand is illegal in golf. Though there are a few models considered illegal by the United States Golf Association. The USGA experts tested the wedges and gave their verdict on wedges. You can check your golf wedge legality here.
Concluding Remarks
A top quality golf wedge can help you play lesser shots and win a round of golf. But choosing the best from thousands of models is never an easy task. We sketched this article to provide all the necessary information that can help you find the best golf wedge. Hope you have a better idea by now. If we missed out any information to share in this article write back to us. And if you find this article beneficial then don't forget to share it with your friend who needs to know this information.