Congratulations!
Your hunt for the best golf driver is about to end in this article. We spent hundreds of hours researching the best golf clubs including golf drivers and came up with some interesting information that will surprise you. We will be sharing those throughout this article along with reviews on top-quality golf drivers that have the potential to be your perfect match.
We know how hard it is to find the best golf driver that matches individual playing style. That is why this article is designed in such a way you can select the best golf driver that goes with your gameplay.
10 Best Golf Driver Review
Drivers are multi-dimensional. Not all the drivers are good matches for everyone. There are golf drivers that are good at providing distance, or better forgiveness, and a few models offer both.
Your gameplay can require any of these features or all of them. Based on your playing style your best golf driver can be different from your counterpart. Your driver should provide a good distance or forgiveness or maybe both and so on.
That is the reason we segmented the best drivers on some specified categories like for thea slice, for forgiveness, for high and low handicap as well as for beginners, for most distance, and many more.
Best Overall: Ping G410 LST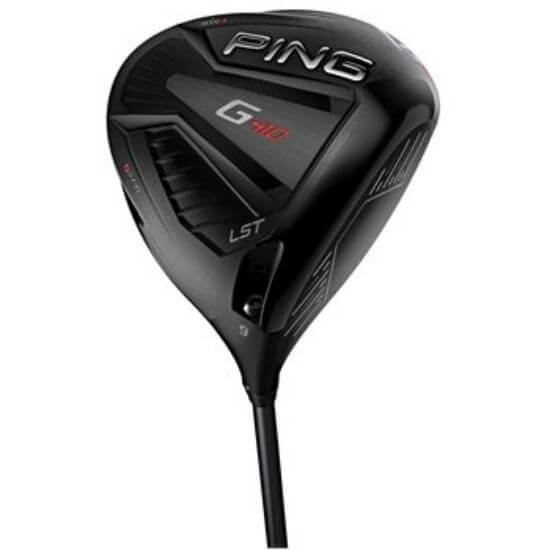 If you are not sure which feature of the golf club will benefit you most, then you can choose the Ping G410 LST. Because on an overall note, this golf driver offers standard distance with enough spin and forgiveness that you can enjoy your regular swing consistently.
Not just the performance, you get a premium outlook with this drive. It has the traditional matte black outlook and PING's Turbulators with the leading edge in the clubhead. The 450cc clubface offers a thin sweet spot that you can feel with a wonderful, satisfying impact sound. If you miss the sweet spot, you can feel that too with a louder impact sound.
Though the G410 LST looks similar to its predecessors like 410 SFT and 410 Plus, it provides lower spin compared to those models, which allows you to have a better swing with this driver. Though there are only two loft angles applicable with this driver, you get a variety of shaft options with the PING G410 LST. MCA Tensei CK Orange 60 and Project X EvenFlow Black 75 shafts are recommended with this club.
Things we liked
Enough spin and forgiveness
Has a premium outlook with a matte finish
Things that can be improved
Difficult to control its dispersion
The Ping G410 LST is highly recommended for the mentioned category. Another driver that is worth mentioning for this criteria is the Callaway Mavrik Max. That driver offers similar features to Ping 410 LST but slightly different performance metrics when tested. You can learn about the Callaway Mavrik Max and consider this model too.
Golf Driver Reviews Based On Handicap Score
Handicap score is comparatively a hard to understand concept for many of us. But if you know your handicap score, it gets easier for you to select the best golf club for you. Handicap score is the number which is assigned to a player as per his ability. You can calculate your handicap score once you know the process. Here are the best driver suggestions based on your handicap score.
Best driver for low handicap: Callaway Epic Flash Sub Zero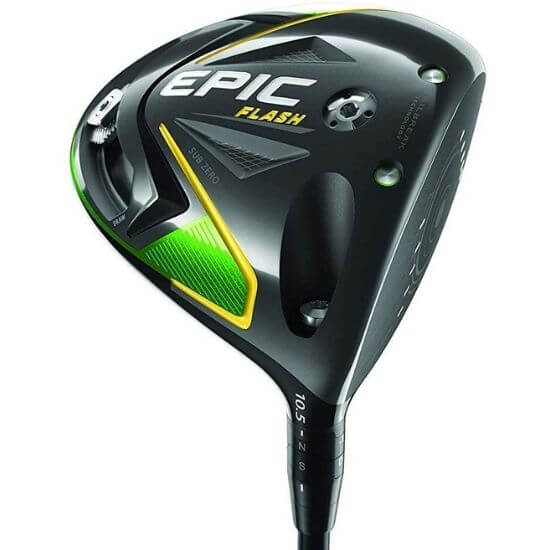 If you are still struggling with the tee off, being a low handicapper. The sub-zero series of drivers can be a solution to your hardship. And we recommend the Callaway epic flash sub zero for you to have a better start every time.
Not just for, Epic flash drivers are known for the ball speed and distance it provides. The driver also adds lower spin with higher MOI to make this driver best for the low handicappers. You will feel the difference once you play with it. Features like long shots on mis-hits, forgiving, lesser spin will mesmerize you.
The launch flight is not very satisfying but adjustable weighting perimeter, stability and distance due to jailbreak technology and increased ball speed due to new Flash Face technology makes this driver the first priority for low handicappers.
Things we liked
Accurate with lower spin and fast ball speed
Has adjustable weighting perimeter
Things that can be improved
Better launch angle would have been better
Best driver for high handicap: Callaway Golf Rogue Driver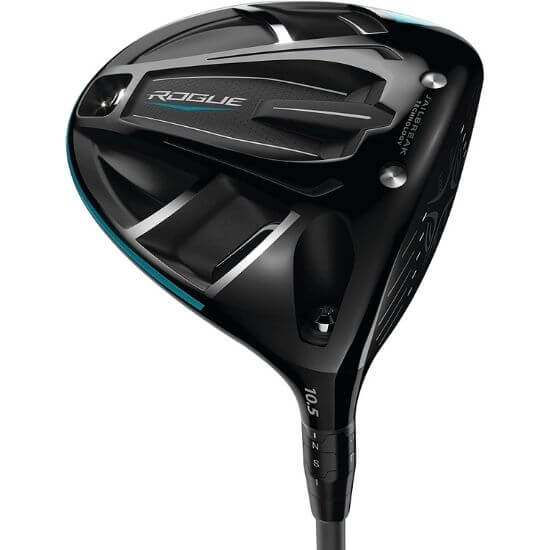 High handicappers will never stop searching for a driver that offers more ball speed and forgiveness. We searched for the latest on this criteria as well. But our unbiased research result came out with a surprise as a 2018 model driver tops in this criteria even after so many years.
Callaway Rouge 2018 driver is our recommendation if you are a high handicapper. You get the best forgiveness in a Callaway Rogue. Callaway has effectively utilized the light and strong triaxial carbon crown in the Rouge driver that ensures better weight distribution in the club head. The distributed weight results in increased stability on off-center hits.
You can use a wide range of shafts with a Callaway rouge driver according to your preference. This feature helps you to customize your driver and get the best of it.
Things we liked
More MOI and Forgiveness
Exceptional Ball Speed
Things that can be improved
The Taylormade M6 is another worthy contender for this category. You will find its review in this article as we recommended this driver for the best for beginners category.
Golf Driver Reviews Based On Demographics of golfers
Golf does not does not benefit or limit itself based on men or women physically. Infact, according to the NGF (National Golf Foundation), 19% of all golfers are women. Besides, childrens are finding golf as one of their favourite past-times as well. Considering this rising market, golf club manufacturers are working on producing quality golf drivers specially designed for them. A golf driver for men may not be preferred by a female golfer and vice versa.
We considered such demographics in our research and came up with 3 different drivers designated for men, women and kids. Here they are:
For Junior Golfer: Golf Clubs For Junior
Best Men's Drivers: Cobra 2021 King Radspeed Driver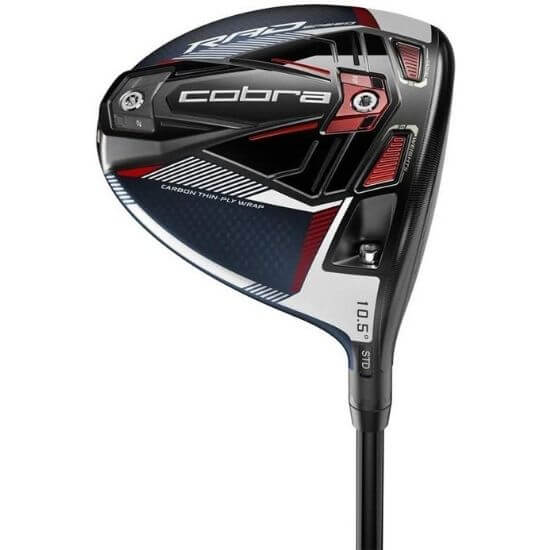 The Cobra King Radspeed offers a traditional 460cc head that is loved by most golfers. You can enjoy the fastest ball speed with the compact size club head of the Radspeed. The surprising fact of this driver is there's 32g of front radial weight (low in the sole close behind the face), and a further 14g at the back to ensure vertical impact stability and a degree of playability, which hasn't always been the case with low-spin models.
If you are a faster swinger who wants distance through faster ball speeds, low spin and trajectory control, consider that the cobra king radspeed is designed for you. It looks great at address and controlling such a powerful flight is impressively easy.
Things we liked
Fastest ball speed with the compact size club head
Easy in controlling powerful flight
Best Golf Driver for Women: Cobra Golf F9 Speedback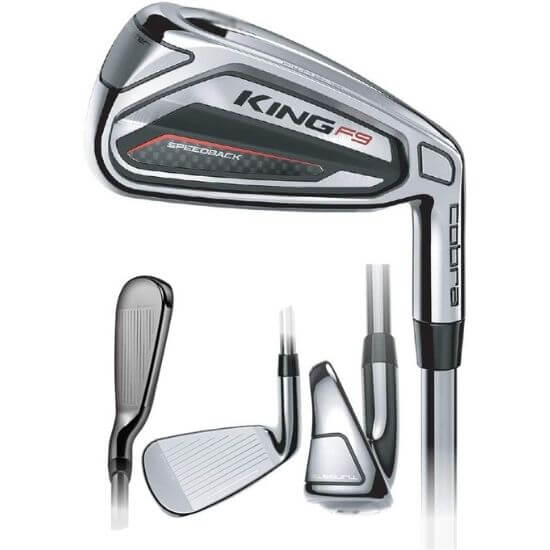 It is sad but true that there are not as many driver options as men to buy for women. And it makes the selection process even harder. The Cobra F9 Speedback is the driver that we found the best driver for ladies. It is the first of its kind to achieve true optimization of aerodynamics and low CG.
The Cobra F9 is the fastest, and longest driver for women. The addition of a low, multi-material tungsten weight structure. In the golf driver industry, everyone claims to have a fast driver face, but the Cobra speedback is real fast as it features CNC milled face design. And the dual Roll adds distance to your drives by minimizing the gear effect that negatively impacts launch and spin on high and low misses.
Things we liked
CNC milled face design
Fastest, and longest driver for women
You May Also Like: Best Golf Clubs For Women
Golf Driver Reviews Considering Different Skill of Golfers
Difference in skill is the primary point where you are unique to your competitor. Golfers often hold different playing styles with notable skill differences. You might look for a driver that is good for covering the best distance. On the other side your competitor may have a focus on spinning the ball better rather than just distance.
This sort of skill difference inspired us to consider several drivers for alternative gameplays. And here we come up with a few of those.
Best Adjustable Driver: Callaway Golf Epic Flash Driver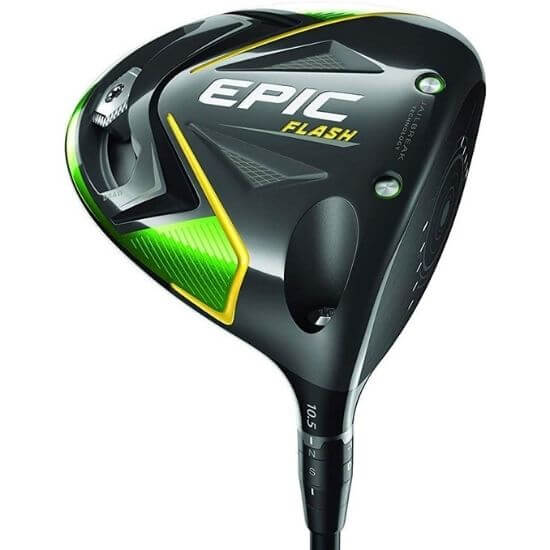 You can now adjust the club head weight distribution and have a better control on ball flights and launch angle. Thanks to the Callaway Epic Flash drivers for its adjustable perimeter weighting feature. It allows you to easily promote draws, fades or a straighter flight with a 16-gram sliding weight on the clubhead.
The Epic flash series is one of the pioneers by Callaway that was designed by Artificial Intelligence (A.I.). The flash face technology developed by callaway is capable of producing more ball speed and distance. And it is tested by lots of golfers. Apart from these features, another feature has made the epic flash drive unbeatable. That is adjusting the weight perimeter.
The Epic Flash is a combination of both speed and forgiveness. It sounds incredible at impact. It sits well at address and has the classic Callaway curved line set back from the leading edge. On an overall note, you will love using this driver.
Things we liked
AI designed flash face provides more distance and better forgiveness
Adjusting weight perimeter allows you to control flight of the ball
Things that can be improved
Impact sound is very loud
Best Driver For Slice: PING G425 SFT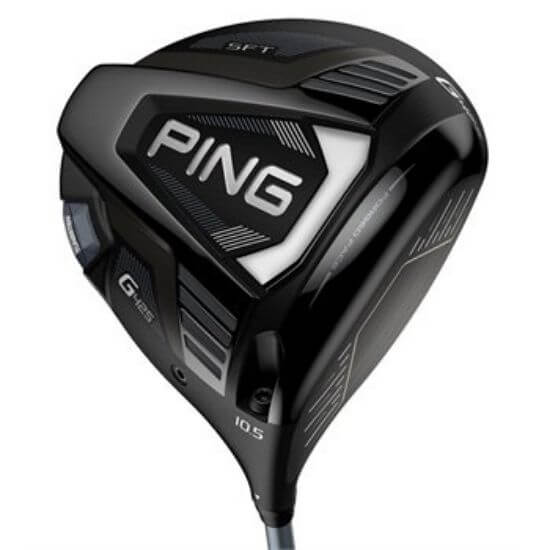 If you are struggling to control slice shots, the Ping G425 SFT is the best driver to fix your slice shot. A test by mygolfspy testers reports that the G425 SFT, finished 15.64 yards left of the centerline while the closest competitor was only 8.01 off the centerline.
Once again the PING holds its typical outlook on drivers. The G425 SFT too has the matte black clubhead with the turbulators leading edge on it. The clubhead looks like a realm of a triangle but not exactly like that. You may find it a little heavier than most golf drivers. But the slice control has been possible due to the extra 23 grams fixed weight in the head.
Things we liked
Draw-biased model to control slice
Significant design
Things that can be improved
Best Driver for Beginners: TaylorMade M6 Driver (460cc)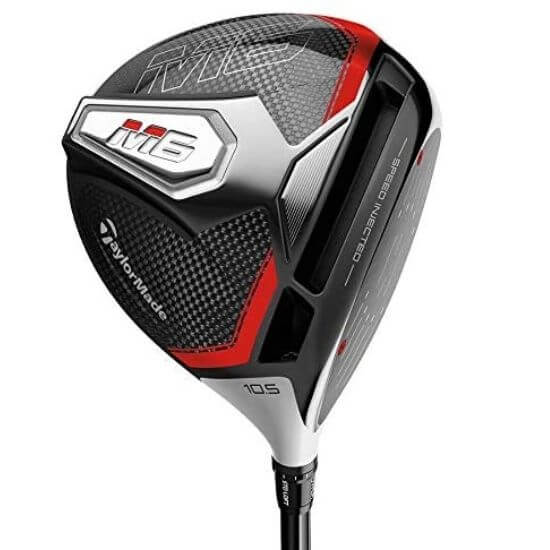 Beginner golfers are often unsure about their playing style and which style suits them most. In such cases they tend to have a little of each playing skill. Considering that we found the TaylorMade M6 driver that has such a feature. When pro golfers like Tiger Woods promote a driver there must be something in it. Isn't it?
Every M6 driver head has been individually injected to reach the maximum legal limit of ball speed. Twist Face features a revolutionary face curvature that has been engineered to reduce side spin and deliver straighter shots on off-center strikes. The aerodynamic, all-carbon sole creates discretionary weight to allow for 46 grams of mass to be placed low and back to increase MOI and lower CG.
Things we liked
Maximum forgiveness
Maximum ball speed
Buying Guide: Things to Consider Before Buying a Golf Driver
Promotions and advertisements on golf drivers with lots of technical terms and features in them can puzzle anyone. Everyone claims that they are the best. Don't let yourself be fooled by those marketing stunts. If you are searching for the best golf driver that gives you a perfect tee-off, here are the top-notch suggestions for you.
Driver Head Size
There are drivers available in the market mostly with a club head size of in between 440 to 460 cubic centimetres. Small club head size is good for more flight in the ball and bigger club heads are good for better forgiveness.
Spin and Launch Condition
Two key factors that drive performance of your stroke play with a golf driver are spin and launch angle. You may find these features named as "Launch conditions" as well. The ideal launch condition should be a spin of less than 3000 rpm with a launch angle of 10-12 degrees depending on your club head speed.
Adjustability
Modern golf drivers include various forms of adjustability, allowing players to customize their driver to suit their swing, size and conditions. Most of the adjustability contained within these drivers can be broken down into three aspects. Loft, face angle and weight. This feature allows you to tune your golf driver according to the conditions that are best for your style of gameplay.
Others
Along with the price and aforementioned features of a golf driver, you should consider the looks, weight and performance overview of it. Analyze the value you are getting against the money you are paying. Here are 3 most crucial factors that you must consider to get the best golf driver.
Build Quality of the materials and size of the driver, that includes length of the shaft, and clubhead size.
Drivers are mainly used to cover a good distance. So your driver should provide the maximum distance along with a good loft angle and ball speed. Apart from these, amounts of spin, forgiveness and flight are added advantages.
Know your gameplay and choose the driver that matches your style.
Frequently Asked Questions On Golf Driver
The following questions are often asked over different platforms on the internet. We gathered them on a single page so that you need not search here and there for such queries again.
What is the best driver in golf 2021?
PING G410 LST is the best driver in golf considering the features, performance, user experience, and price. This golf driver offers standard distance with enough spin and forgiveness that you can enjoy your regular swing consistently. This is one of the most wanted golf drivers in 2021 according to reports of mygolfspy.
Is 2021 the year to upgrade?
Yes. It's high time you should upgrade your golf drive. The technologies are upgrading every day so as the club performs. In recent years, there have been dramatic changes in the club's features. AI design from Callaway has been revolutionary. With these latest technologies, several brands have introduced some new golf drivers since last year. Most of them are worth purchasing.
Are expensive golf clubs really better?
Not really. You should spend on golf clubs based on your skill set and passion for the game. Your gameplay will not automatically improve with an expensive golf club. Yes, expensive clubs often offer better precision and features but not necessarily that helps your style of play.
If you are passionate about golf and you are gradually improving then you can spend much on expensive golf clubs, else we recommend using golf clubs that match your gameplay regardless of the expense.
Should I buy an adjustable driver?
If you find it difficult to control the slice hit, you must buy an adjustable driver. An adjustable driver can help you in this regard. Nevertheless, an adjustable driver can always help you have a controlled stroke in any situation once you are accustomed to the adjusting feature.
Final Words
In a nutshell, a golf driver is the weapon that can give you a head start in golf and ease your opportunity to win a round of golf. So, don't rush in buying your golf driver. Your passion should not be sacrificed to poor choices of golf clubs. Give enough time to analyze your needs and then find the best model for you. We tried to cover all the necessary information to help you in this regard.