Professional golfers are known for their exceptional skills, talent, and experience in the sport. As an enthusiast of golf, most of us want to know what types of golf clubs PGA players use. At the same time, it is widely known that professional golfers have a choice of the latest and best golf clubs.
We have been researching this for the last four years, starting from 2019. And came up with our Ultimate Study on What Golf Clubs Pro Golfers Use. Today we are going deep with the Irons only. This article will look at some of the most popular irons used by PGA players in 2022 and provide insights into their features and benefits.
Popular Golf Iron Brands that Pro PGA Tour Golfers Use
The study shows Titleist is the most commonly used iron brand on the PGA Tour in 2022, with 25.5% of the top 100 tour golfers using their irons. Callaway follows closely behind with 19.15%, while PING is the third most popular brand with 15.96% of them.
Below are the most popular brands and the percentage of top golfers choosing them.
It's worth noting that while these brands are the most commonly used, some players also use a mix of brands in their iron sets. For example, we found golfers choosing a more forgiving iron for longer shots from Titleist and a more precise iron for shorter shots from PING.
What Brands Of Irons Have The Most Variety Of Models?
Titleist and Callaway are tied for the two brands with the most iron models the PGA Tour's top professionals used. Both brands have eleven iron models in use on the PGA Tour, with 25.5% and 19.15% of players using their golf irons, respectively. Ping has the third most iron models on the PGA Tour, with nearly 16% of players using six iron models.
Iron Brand
Iron model
Cobra
King One Length Utility
Bridgestone
219HI Tour Limited
Tour J15CB
Grindworks
PR-202
Miura
Custom Adam Scott Miura Blades
Callaway
Apex TCB
Rogue Pro
X-Forged CB
Apex
Apex Pro (2019)
Apex Pro 21
Apex TCB Raw
Apex UT
Apex X Forged UT
Forged
X Forged CB
X Forged UT
Mizuno
JPX 919 Hot Metal Pro
MP-20 HMB
Pro 221
Pro Fli-Hi
Nike
Vapor Fly Pro
Vapor Pro
VR Pro MB
PING
Blueprint
PXG
G410 Crossover
I210
iBlade
i230
i200
0311 ST Gen4
Srixon
ZX
ZX5
ZX7
Z-U65
Z945
ZU85
ZX Forged
TaylorMade
P730 DJ Proto
P750 Tour Proto
P790
P7MC
P7TW
Rors Proto
P730
P770
P7MC
P7TW
Titleist
T100
U500
T200 (2021)
620 CB
680 Forged
718 AP2
T100S
T200
U505
U-510
Wilson
Staff Model
Most Common Iron Models On The PGA Tour
Callaway's Apex series of irons has been a popular choice for professional golfers since its launch in 2013. The latest addition to this series is the Apex TCB, designed to offer forged performance, shot-making, accuracy, and control. This iron has been well-received by golfers who value precision and workability and are looking for a classic look and feel with a modern twist. 33% of Callaway users chose this model still in 2022. The numbers were similar in 2021 and 2020.
The Apex TCB irons are forged from high-grade materials, which gives them a soft feel and incredible responsiveness on the course. These features make them highly regarded among golfers and industry experts alike. However, with intense competition in the market, the Apex TCB faces stiff competition from other popular iron models.
According to the data, the Titleist T100 and T200 irons are also highly preferred by professional golfers who use Titleist as their iron brand. The T100 model is designed for more skilled golfers who value precision and control, while the T200 model offers more forgiveness and distance for players looking to improve their game. Both models are praised for their exceptional feel and precision, as well as their forgiveness and playability.
Do PGA Professionals Use Mixed Sets Of Irons?
Yes, PGA professionals mainly use mixed sets of irons to optimize their performance on the golf course. 16% of top golfers have different brands of irons in the golf bag. Using mixed sets of irons, PGA professionals can choose the specific iron model that best suits their needs for each shot.
Each iron has unique features and benefits that can help golfers achieve different outcomes. For example, some irons are designed to provide more distance, while others are designed to provide more control.
In addition to optimizing their performance, using mixed sets of irons can help PGA professionals adapt to different course conditions. Golf courses vary significantly in layout, grass type, and other factors. By having a range of iron models at their disposal, PGA professionals can adjust their game to suit the specific conditions of each course.
PGA professionals don't need to use mixed sets of irons, but it is a common practice that helps them achieve their best possible performance on the golf course.
Breakdown of Irons Used on the PGA Tour
There are several types of irons that PGA players use, each with unique benefits and drawbacks. These include:
Blade Irons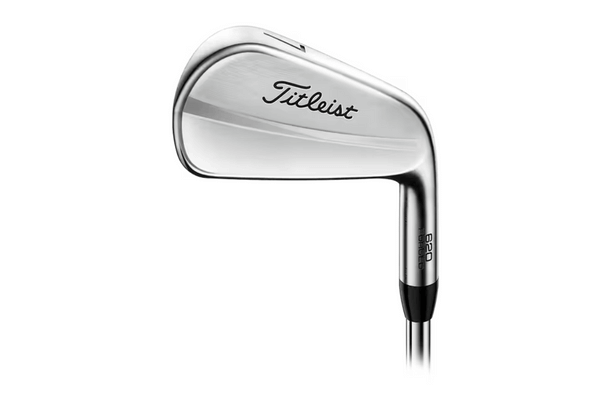 Blade irons, also known as muscle-back irons, are the most traditional type of iron. They have a thin clubface and small sweet spot, making them difficult to hit consistently. However, they offer maximum control and feel, making them a popular choice among professionals. Golfers like Billy Horschel, Harris English, and Louis Oosthuizen use the PING Blueprint, a popular blade iron model.
Cavity Back Irons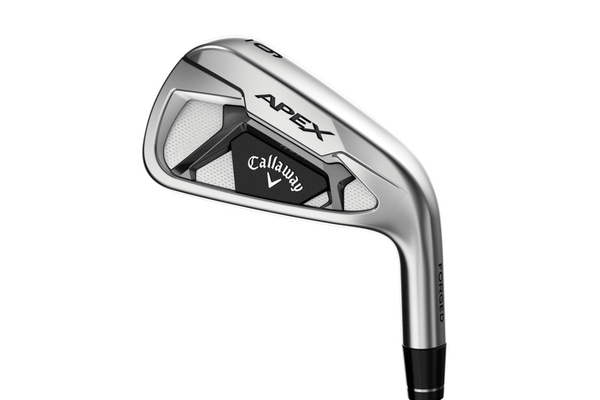 Cavity back irons have a larger clubface and a cavity in the back of the club head, which moves the weight to the club's perimeter. This results in a more prominent sweet spot and forgiveness on off-center hits. Cavity back irons are popular among amateur golfers and professionals who want more forgiveness without sacrificing too much control. The most popular iron model Callaway Apex TCB is a cavity back iron. And golfers like Xander Schauffele, Dylan Frittelli, Erik van Rooyen, and more pro golfers have used it for several years.
Game Improvement Irons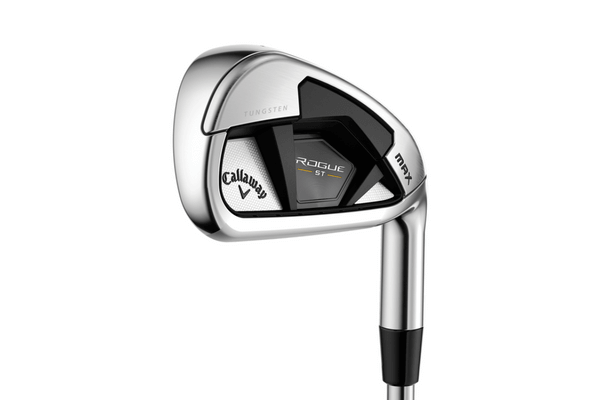 Game improvement irons have the largest clubface and the most perimeter weighting, making them the most forgiving type of iron. They are designed to help golfers hit straighter and longer shots with less effort. While they may sacrifice some control and feel, they are popular among amateur golfers and professionals who want maximum distance and forgiveness.
Driving Irons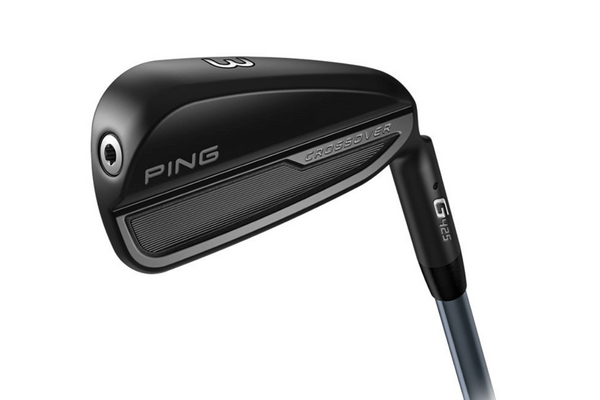 Driving or utility irons are designed to replace long irons or fairway woods. They have a smaller clubface and a lower trajectory, making them ideal for hitting long shots off the tee or from the fairway. Driving irons are a popular choice among professionals who prefer the control and precision of iron over wood or a driver.
Do PGA Professionals Use Blades Or Cavity-Backs?
Yes, PGA Tour Golfers use blades and cavity-back iron. In our study, cavity backs are more popular among PGA professionals; it is worth noting that the preference for blade irons has been increasing in recent years. Many PGA professionals have switched to blade irons for more control and precision on the golf course.
One factor that may influence the choice between blades and cavity-backs is the player's skill level. Blade irons require a higher skill level to use effectively, as they have a smaller sweet spot and less forgiveness than cavity-backs. As a result, PGA professionals with high skill and consistency may prefer blade irons.
Regarding the choice between blades and cavity backs, the preference of PGA professionals varies widely. Some PGA professionals prefer the precision and control offered by blade irons, while others prefer the forgiveness and distance of cavity backs.
To Summarize
Our research shows that PGA professionals prefer Titleist, Callaway, and PING as their iron brands, with the Callaway Apex series, Titleist T100, and T200 irons being among the most preferred iron models. However, professionals commonly use mixed sets of irons to optimize performance and adapt to different course conditions.
Share your thoughts in the comments section, and let us know your thoughts. And remember to spread the word to your golfing friends. Who knows? You might inspire someone to pick up a club and discover the joy of golf.