If choosing the best golf clubs seems difficult for most the golfers, selecting a hybrid golf club can be an easy solution. Especially, when you need the combination of forgiveness, loft, and distance for a tricky shot, a hybrid performs better than iron or fairway wood. Because it features both the swing metrics of irons and forgiveness of fairway woods.
Besides, you will probably love this concept of hybrid golf clubs like many golfers do due to its technological advancement. If you are not aware of it and wish to learn in-depth, we got all your queries answered in this article. Keep going.
What Is a Hybrid Golf Club?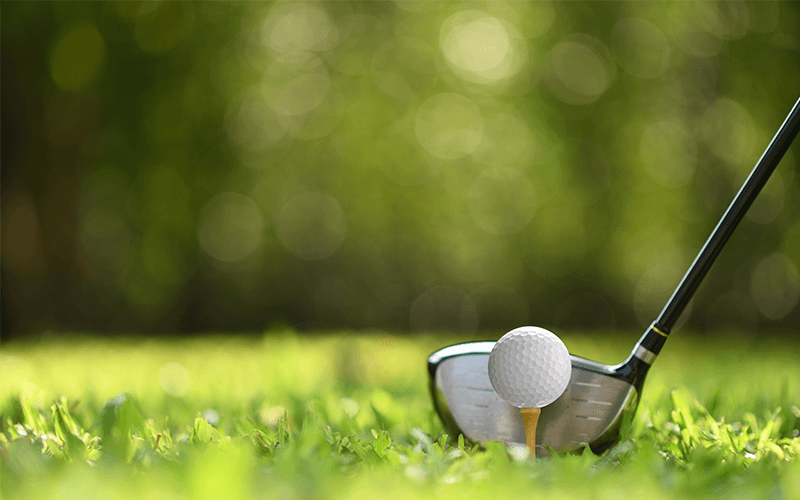 The term 'hybrid' is self-explanatory. According to the Oxford language, the term 'hybrid' means a thing made by combining two or more different elements. Golf hybrid club is a blend of swing mechanics of iron and forgiveness of woods. In its final form, the golf hybrid looks similar to fairway woods and performs like it as well. But loft and shafts are identical to irons.
With a bigger club face, you can easily hit the center of the hybrids than irons. And it results in higher loft with higher launch angle. Not just high lofts, you can even play chip shot from the rough and bad lies.
History of hybrid golf clubs
The hybrid is a trendy golf club among golfers nowadays. Most professional golfers found carrying a golf hybrid in their golf bag and using it when needed. But the history of the hybrid club started back in the 1970s, stated in research conducted by David Wixson. But the popularity started to gain in the early 2000s. According to the Darrel Survey, 7% of golfers used a hybrid in 2004, but this usage jumped to 30% by 2007.
Did you ever think why the hybrid golf clubs look a lot similar to fairway woods and Iron? Even sometimes like wedges. How beneficial is it for you as a golfer? Is it worth owning? Let's find the answers.
Are Hybrid golf clubs worth It?
Hybrid clubs are worth playing with and carrying in the golf bag. In 2018, most PGA Tour professionals found carrying at least one hybrid club in their bag. That reflects the effectiveness of a hybrid club in competitive golf.
Why should you use hybrid golf clubs?
Due to the perfect mix of versatility and forgiveness, you should use a hybrid golf club. Considering the performance of a hybrid club, you can easily add extra advantage to your golfing skills. If you are still not getting the benefits of a hybrid club, we recommend you consider using it. Besides, using a hybrid golf club is very easy to control. 
What is the difference between hybrid and regular golf clubs?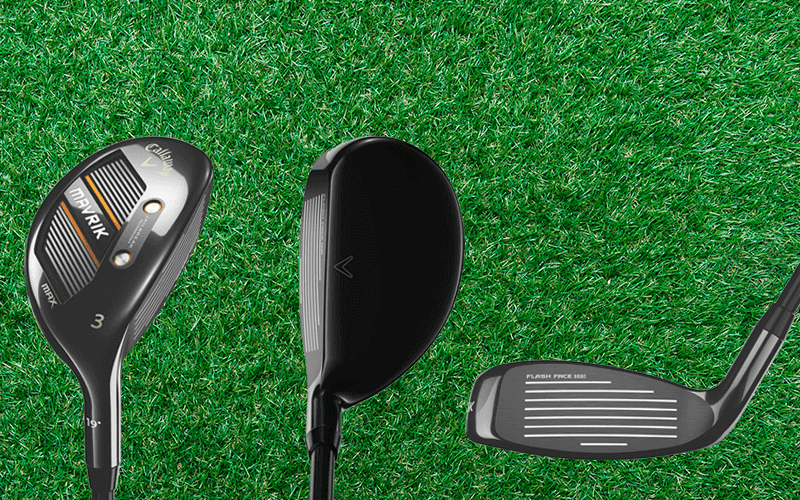 The difference between hybrid and regular golf clubs is that hybrid allows multiple uses while regular clubs can be used for one single purpose. For example, you get Either better forgiveness or distance from regular clubs. But Hybrid clubs feature both dynamics. It is a significant difference between traditional clubs and hybrid ones. Apart from this, the other differences are as follows:
Hybrid clubs have a more oversized clubhead than irons but smaller than woods.
Hybrid clubs mostly have shorter shafts than woods and irons.
The hybrid golf club offers more loft than irons.
What clubs do hybrids replace?
Originally, Hybrid clubs were introduced to replace irons, mostly 1-4 irons, and reduce the gap between a fairway wood shot and mid-to-short irons. Historically, golfers replace fairway woods and long irons with a hybrid. You may substitute any of your wedges or even driver if you feel better playing with a hybrid. But obviously, you can't replace the putter with a hybrid.
How to Hit a Hybrid Golf Club?
You can hit your hybrid clubs like a driver or woods. Hybrid has a similar clubface like these clubs. With a hybrid club, you get a club head of a larger surface area. This precisely translates to hitting the ball from the "sweet spot". We found this video answering such questions in the best manner.
This video illustrates your stance to swing. Everything you need to know to hit a hybrid golf club and get the best from it. Here are some tips that you should consider when using hybrid clubs:
Place the ball a little forward of center to enable a faintly descending blow.
Positions your shoulders, feet, and hips squared right into the ball-to-target line.
Balance your weight in the center playing the ball from the middle of the stance.
Avoid sweeping motion that you might like with fairway wood.
Conclusion
The hybrid golf club is a revolutionary innovation in the golf club industry, though the concept of hybrid golf club was first introduced in the 1970s. Top-quality brands like TaylorMade, Callaway are constantly working on producing quality hybrid clubs to ensure you get the best from them.
Using a hybrid club is much easier for most golfers than using long irons, and it also eradicates confusion of using fairway wood or long iron on critical shots. Also, you get better swings with such a golf club. If you are yet to place a hybrid in your best golf club collection in the golf bag, then we recommend trying one hybrid and experiencing the difference of your own.
We tried to assemble all the required information to learn about a hybrid golf club and its use. If we missed out on any information, let us know. You can browse our site for the best hybrid golf club reviews that might help you decide better on buying a golf hybrid club or not.