It must be a challenging task to find the best golf club for women as 77% of golfers are male. But the number of ladies golfers is on the rise. Among the ladies, golf has taken a considerable leap forward with millions of ladies joining the golf community. A study by the National Golf Foundation (NGF) reports that 48% of women want to learn golf.
If you too are facing challenges to find the best ladies golf clubs, then this article is the right place to ease your hardship. Here you will not only find the best golf clubs review but also proper guidelines regarding how to select the best womens golf club set for you and your loved ones.
Several golf equipment manufacturing brands have already identified rising demand for ladies golf equipment and taken it as a potential business opportunity. Which leads us to have dedicated women's golf clubs of top quality. Manufacturers are even focused on delivering customized equipment to match your height, style of play and playing abilities.
This is why this article is sketched in a way to find the best womens golf clubs for you as we share reviews on the best individual golf clubs for women as well as the ladies golf club sets. Not just the reviews, you will get experts' opinions and suggestions on selecting the best ladies golf club.
Buying Guide for Best Lady Golf Clubs
As mentioned earlier, it is difficult to choose the best lady golf clubs from a limited source because not many options are available in the market for women. Yet you should not compromise yourself from buying the best golf clubs only. There are a few factors that you should consider before selecting your golf club set. Here they are:
Length of the club
If you are not aware of the length of the clubs you are buying, then you will end up compromising with your swinging abilities. In general, the height of a golfer determines the length of the club. But as women on average are shorter than their male counterparts, they should opt for clubs with a shorter length.
Ladies who are as tall as an average male, can buy men's clubs. But then again, there are other things to consider like weight, shaft material, and playing abilities.
Club loft angle
When you differentiate a golf club between man and woman, the loft angle plays a crucial role in it. High lofted clubs produce more desirable results for ladies. Such clubs will help in lifting the ball easily from the ground. But yes, if you are a pro and have versatile abilities, you should always choose a lower lofted club for more precise shots.
So after studying women golfers, we can say that going for higher lofted clubs will be the right decision to make.
Perimeter weighted club heads should be your first choice
Weight adjustment feature helps any golfer to customize the weight distribution according to the requirement of the shot. Professional golfers can get the best out of this feature. With a properly adjusted weight distribution you are more likely to hit the sweet spot of the club face.
The design specifications and technology of club manufacturing are developing at a fast speed. If you are a newbie, you should be looking for perimeter weighted clubheads. These clubs have a larger sweet spot which can enable you to hit with more confidence.
Shaft material
When you are looking to buy clubs, always look for graphite club shafts. Although steel shafts can give you more yardage, they are heavier than graphite shafts. For most women, the weight of the clubs is the first criteria as it helps to carry the clubs easily and swing faster.
8 Best Womens Golf Club Set Review
Buying a set of ladies golf clubs is easier than owning them individually. But finding a golf club set that offers the best golf clubs for women that serves for all the shots is very challenging. We have done the hard work and enlisted the top rated womens golf clubs that you can find in the market.
1. Aspire XD1 womens golf club set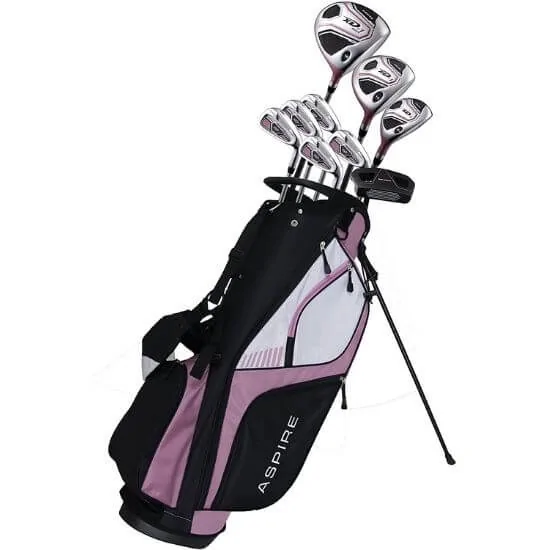 Let us introduce you to Aspire XD1. The set comprises 9 clubs that will make you feel complete as a golfer. This is a club set you will love even if you are a beginner or a pro. The best thing about these clubs is their sleek design and vibrant color.
All of the clubs are equipped with graphite shafts and large clubheads. So, the clubs are lightweight and offer better forgiveness. If you haven't tried out any clubs yet, this set is a good place to start. You get a 460cc titanium driver with 12 degrees. That's durability for you. 6 through 9 irons with cavity back allows for more forgiveness. You also get a 15-degree fairway wood, a 21-degree hybrid, and a pitching wedge.
For add-ons, you get a dual strap stand bag. It has lots of storage space for you to carry additional balls and personal items. You also get 3 headcovers for protecting your clubs.
We didn't find that much of a problem with these clubs. Looking at the color, design, and performance of these clubs, the set is ideal for lady golfers.
Things we liked
The clubs are super light and have attractive colors.
These clubs come in standard an
Things that can be improved
Sorry left-handed ladies, it's only for right-handers.
Sand wedge not available with the set.
Final verdict
For budget ladies golfers we would say this set is a good value for money. If you are playing real matches on the course, the clubs would still be ideal for you.
2. Wilson Women's Complete Golf Set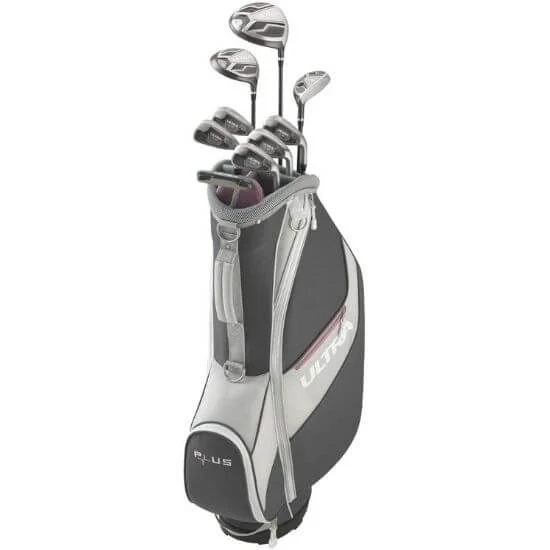 The Wilson Women's golf set consists of 9 different golf clubs, 3 club headcovers and a cart bag. Among the clubs you get a Driver, Woods, Hybrids, Irons, 6-PW, and a Putter. You need not to buy any other type of golf club as you can get them in this package.
Among these clubs, the driver and the sand wedge are the best. The driver is good at producing high-lofted shots with its larger sweet spot. If you swing it properly you will surely enjoy improved ball flight for greater distance. And the sand wedge features easy launch. It is very lightweight but features a wide sole for better greenside control and ease of shot making. The other clubs serve the purpose too.
Quality of the clubs are satisfying. Graphite shaft is used in each golf club in this set. And the set is available for both right handed golfers and left handed golfers. You will find this set in 2 different colors, grey and pink.
Things we liked
The set offers different types of golf club that you will require.
All the clubs are built with a graphite shaft to ensure durability and lightweight.
The driver and sand wedge delivers extraordinary performance.
Things that can be improved
Irons are very standard ones.
Only 2 color options to choose from.
Final Verdict
It is a complete golf club set as you get several types of golf clubs in this package. Beginner golfers would love this set because the driver gives a kick start and the sand wedge helps a lot
You May Also Like: Golf Clubs For Junior
3. STRATA Women's Golf Package Sets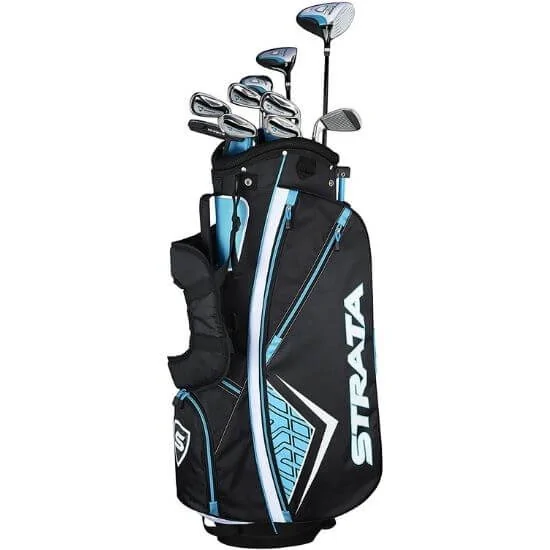 Callaway has been a popular brand for ladies golf club sets for many years. This Callaway womens golf set includes a Driver, a 5-Wood, a 5-Hybrid, 6 to 9 Irons, PW & SW, Putter, Stand Bag, and 3 Headcovers. A complete package to buy and play.
The clubs you get in this package are good for golfers who want to hit accurate shots that go a long way with enough forgiveness. You will get a 460cc club head for the driver with a graphite shaft. In fact all the clubs feature graphite shafts to make the clubs lightweight and easy to swing. With the 460cc clubhead you can be very sure about hitting the sweet spot. It is quite hard to miss the center of the club head if you are a regular golfer. Besides the fairway wood is good at faster swing speeds and long shots. And the irons are technologically advanced with perimeter weighting for improved control. Additionally the mallet putter is one of the best you can find in the market.
The stand bag is lightweight, durable and has enough space to carry the necessaries along with the clubs. The set is available in 4 different colors and 4 different packages for both left hand golfers and right hand golfers. As the set offers headcovers in it, you need not to worry about them.
Things we liked
Lightweight golf clubs are easy to swing.
Lots of options to choose from
Complete package with 11 golf clubs
All the clubs deliver consis
Things that can be improved
Many golfers are not used to play with oversized club heads
It's a stand bag, not a cart bag.
Final Verdict
If you are searching for a complete golf set that you can just buy and start playing golf then this Callaway womens golf set has an appropriate combination for that. It's a good match for beginner golfers.
4. Aspire PRO-X Ladies Complete Golf Clubs Set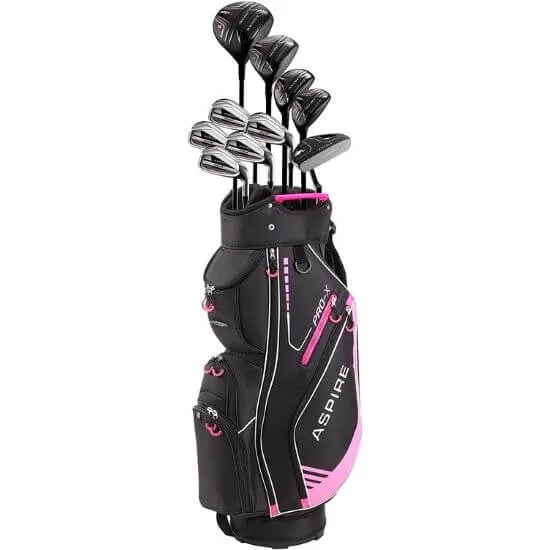 The Aspire PRO-X club set is designed for different sorts of golfers regardless of their skill level. It includes 10 golf clubs consisting of driver, irons, woods, hybrids and putter. Besides the clubs you will get 4 headcovers and a cart bag. The set is available in regular sizes as well as petite sizes.
Each of these clubs comes with a golf pride non-slip grip. And graphite shaft. Which leads into a comfortable swing every time and enhanced feel in hand. You would get a standard driver that provides a good distance with forgiveness. And a putter which is accurate if hit properly. But the woods and hybrids stand apart from the standard clubs with aerodynamic wood design and premium V6 ladies flex.
This set features a pink cart bag that matches the pink golf clubs and the shafts as well. There is ample space in the bag to carry the necessaries for a round of golf. The blend of the top class golf clubs along with the headcovers and cart bag makes this package a complete solution for beginner golfers.
Things we liked
Pink golf clubs are loved by many ladies golfers.
Aerodynamic wood design and premium V6 ladies flex ensures a smooth swing.
It is a complete set with clubs, headcovers and a bag.
Worth the price.
Things that can be improved
No wedges available in this package.
No womens left handed golf clubs included in this package
Final Verdict
If you have fascination with pink, the Aspire Pro-X golf club set will surely make a mark on your choice list. This set of clubs is a better option for beginners rather than advanced golfers.
5. Precise M5 Womens Complete Golf Clubs Set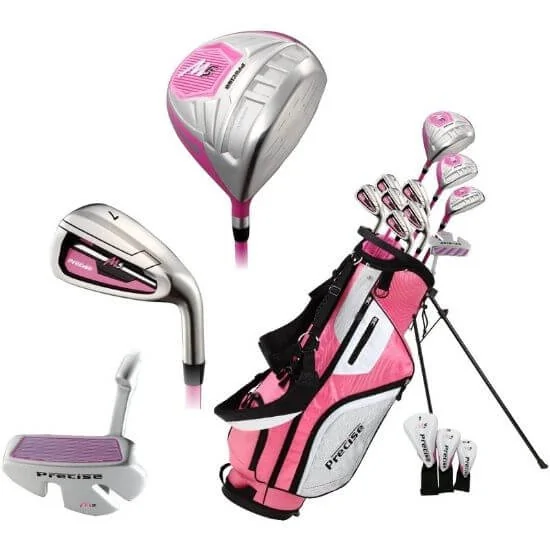 The Precise M5 is available for right- handed ladies golfers only. The golf club set includes a driver, a 3-wood, a hybrid, 5 different irons with PW irons,and a putter. Besides the clubs you will enjoy a stand bag and 3 headcovers in this package. So you can call it a complete set as it includes all sorts of golf clubs and accessories you need to play.
The clubs included in this set consists of a graphite shaft and non-slip grip. Among all the clubs of this set the mallet putter and 460cc driver are the highlight. Other clubs like wood, irons and pitching wedges are also good for accurate shots with extensive distance. It is not a regular size of a golf driver. Not many golfers are used to it, but it is beneficial for beginner golfers to hit the center of the clubface. You can be confident about the durability of the clubs as they are made of stainless steel.
Apart from the performance, it looks very nice with its pink and white color combination. It is another pink golf club set that can be easily found in the market. Not just the clubs, the bag and the headcovers are matching with pink too.
Things we liked
Easy to use such lightweight golf clubs
Pink color matching bag and headcovers gives you a great look
All basic types of golf clubs included in this package
Things that can be improved
No womens left handed golf clubs included in this package
A sand wedge could have been better
Final Verdict
If you are a left handed golfer then ignore this model as it is available for right handed players only. Else it has all the features to help you improve your gold skill.
6. Ram Golf EZ3 Ladies Golf Clubs Set with Stand Bag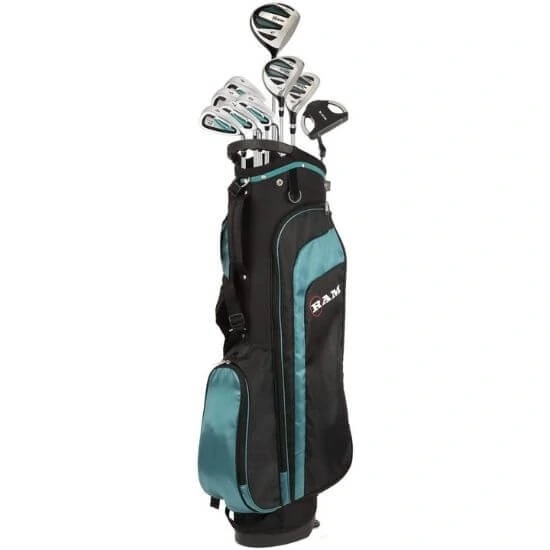 The EZ3 full set includes all the golf clubs you need to play and improve your golf. It is a club set with 9 different golf clubs. You will miss a few additional golf clubs but with time it won't matter much. Let's find out how.
In this set you will get a driver, an oversized wood, a long range hybrid and 5 irons alongside a mallet putter. It is hard to miss the center of the club face with the driver and woods as they have 460cc clubheads. The extended club heads allow you to hit from the center of the clubface to gain more distance with forgiveness. The hollow cavity back design of the irons make them more forgiving. And the 21° hybrid is a must option to replace the long irons. Additionally the mallet putter is capable of providing high MOI design. All in all, this is the club set that we would have loved to play with.
You may look for a pink golf club set, but the RAM EZ3 is available in only teal color. Very usual outlook, nothing different than ordinary club sets in looks.
Things we liked
High performing drivers, woods and hybrids
Durable golf irons
Affordable price
All basic types of golf clubs included in this package
Things that can be improved
Not much appealing outlook
No wedges included in this set.
No womens left handed golf clubs included in this package
Final Verdict
Advanced golfers are more likely to love the features and performance of the golf club in this set. If you are not much fond of pink golf clubs then, this model should top your priority list.
7. Aspire X1 Ladies Complete Golf Clubs Set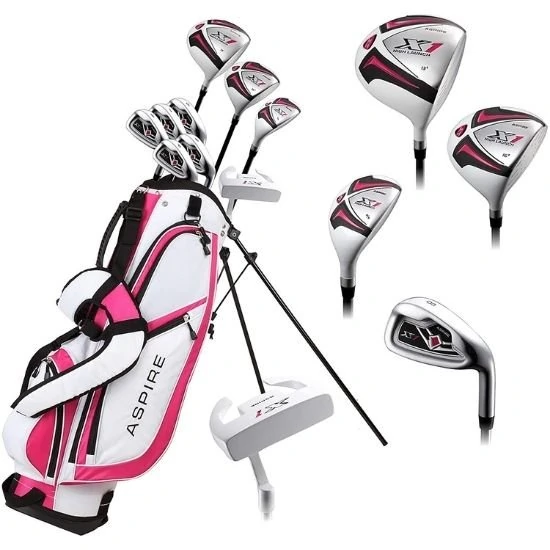 What else can you ask for when Aspire X1 offers Driver, Fairway, Hybrid, 6-PW Irons, Putter, Stand Bag,and headcovers in cherry pink color? There is hardly anything better you can ask for.
The Aspire X1 is designed for ladies with a height of 5'3″ or below. You may consider it as an disadvantage but the quantity of golf clubs for such height is not very pleasing.
All the clubs offered in this set are designed for right handed golfers. Graphite shafts and other technologies behind the clubs of this set are capable of producing a good amount of distance with forgiveness. Aspire has tried for a perfect blend of performance and looks for golf clubs and they stood tall on this.
Things we liked
Premium looking golf clubs and golf bag
Stand bag offers enough space to carry other necessities than golf clubs.
Things that can be improved
No womens left handed golf clubs included in this package
Not a good option for golfers with better height than 5'3"
Final Verdict
Ladies who love to have style and top class golf clubs in the golf course will find this golf club set very effective. The set gives a premium feel in each of its clubs and the bags too.
8. MACGREGOR Golf DCT3000 Premium Ladies Golf Clubs Set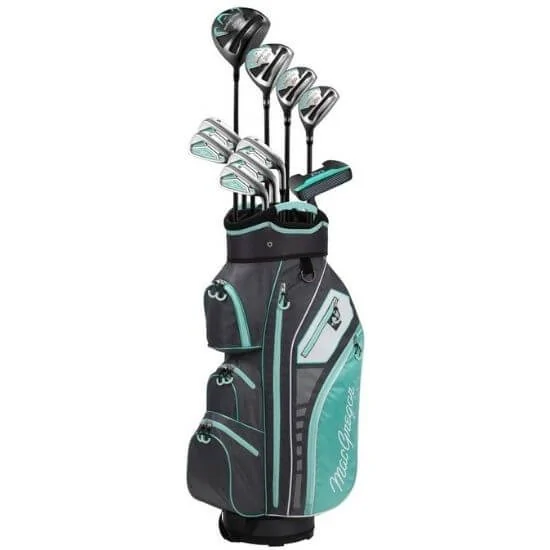 In this set you will have all the basic golf clubs that you need to start playing golf. Total 10 golf clubs that include a driver, a putter, a wood and hybrid with 5 irons. The set is complete with a bag and headcovers. Top quality components and materials with latest technology and, premium design makes this club set stand out.
You will get a 460cc titanium driver with high MOI and forgiveness. It has a larger sweet spot for more precise tee off. After that the irons and woods offer a good amount of forgiveness too. And the loft from hybrids are satisfying. All the clubs have a graphite shaft and are made with stainless steels which make them lightweight and easy to swing.
Though it is not a pink golf club set, you will love the teal color finish in the bag and clubs. The matching covers look good on the clubs too. All in all, the DCT300 from the MACGREGOR ladies golf club set is worth the money.
Things we liked
Top quality driver and putter
Graphite shaft with stainless steel body makes these clubs durable.
Each clubs offer better forgiveness
Things that can be improved
Only for right handed golfers
Final Verdict
If you are searching for a budgetary golf club set that is good for improving your golf skills, this club set can help you. But you need to be right handed to use the clubs.
Best Individual Golf Clubs for Women
If you are a beginner, you can start with beginner golf club sets. But if you are an advanced golfer and wish to improve your skill, you must look for individual golf clubs. It would help you to have the perfect club for every situation. Here are 6 best individual golf clubs for women.
1. Best Golf Driver for Women: TaylorMade M4 Driver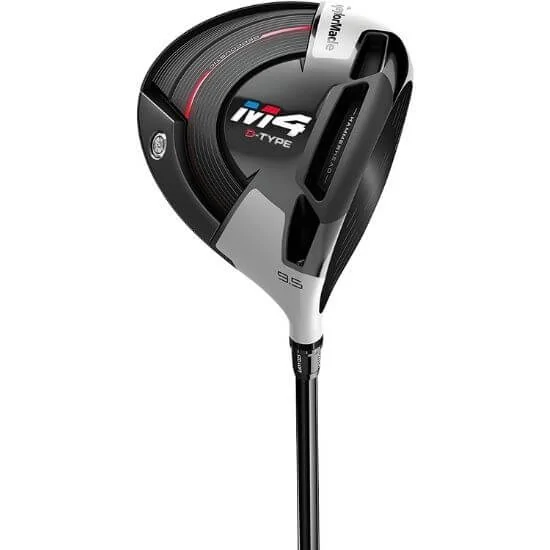 TaylorMade has gained much popularity for their top class golf clubs in recent years. The M4 driver from TaylorMade is one of the finest women's golf clubs. This club is great for high driving performance. Based on Twist Face Technology it is remarkable for its forgiveness and amazing accuracy across the face.
TaylorMade M4 Driver is combined with Hammerhead Slot which further increases forgiveness across the face.The reinforced outer parts of the slot approve a lighter, more formative face, resulting in a longer sweet spot. The new face angle is effective to lessen side spin and convey fairer shots. You will enjoy a stable & forceful sound in impact.
The stiff shaft is not very satisfactory to many golfers. Other flex options would have been better. Apart from that the M4 has an elegant geoacoustic sole design which gives this driver a great outlook.
Why is TaylorMade M4 the best golf driver for women?
Most women golfers love to have a lightweight golf driver with a stylish outlook. The TaylorMade M4 offers both these features. Besides it provides a good amount of distance alongside forgiveness and lesser spin.
Things we liked
Longer drives and amazing forgiveness
Exceptional feel & sound
More consistent
Straight distance
Cheaper
Higher launch with extra spin
Things that can be improved
Performance improvements is not good
Not a stiff shaft
2. Best Women's Fairway Woods: Mizuno ST200 Fairway Wood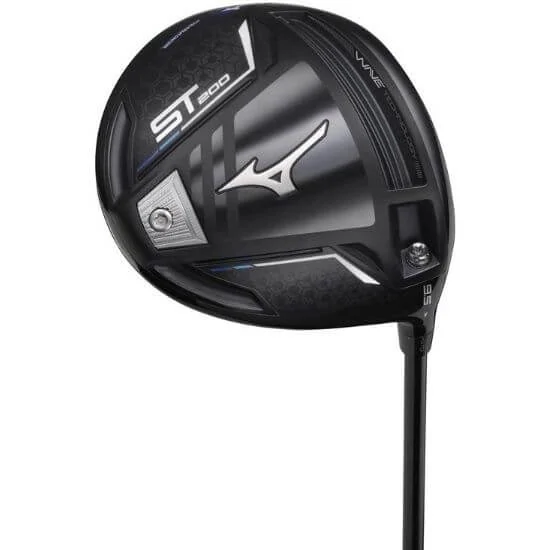 Mizuno is a new brand that is catching the eye of most golfers for their high quality golf clubs. The ST200 fairway wood from Mizuno is a top quality golf club in an affordable budget. It is a good fairway wood for approach shots especially for the second shot on a Par of 5.
The Mizuno ST200 doesn't offer much adjustability. This is a drawback that you may face with this club. But, still you can get just the right kind of ball flight and distance. As a result you can enjoy impressive ball speed along with a satisfying impact sound. Due to the carbon composite build up, it weighs very light. And the optimized face thickness is distributed to maximize COR area. As a result you have a better opportunity to hit the center of the clubface.
Apart from the build quality and quality constructions, the ST200 fairway wood from Mizuno has a standard black matte finish outlook. It also features a graphite shaft with both regular and stiff flex options. These flex options with a lot of launch angle options should be enough for any golfer regardless of their skill. Compared to the price, it is a good purchase.
Why Mizuno ST200 is the best women's fairway woods
If you are looking for a lightweight fairway wood that is light in budget too, then the Mizuno ST200 can be a perfect match for you. It offers a great impact sound.
Things we liked
Provides good amount of ball flight and distance
Fantastic feel and impressive impact sound.
Inexpensive but has premium outlook
Lightweight but sturdy construction
Things that can be improved
Doesn't offer much adjustability
More spin options would have been better for advanced golfers.
3. Best Womens Hybrid Golf Clubs: TaylorMade Golf M6 Women's Rescue Hybrid Club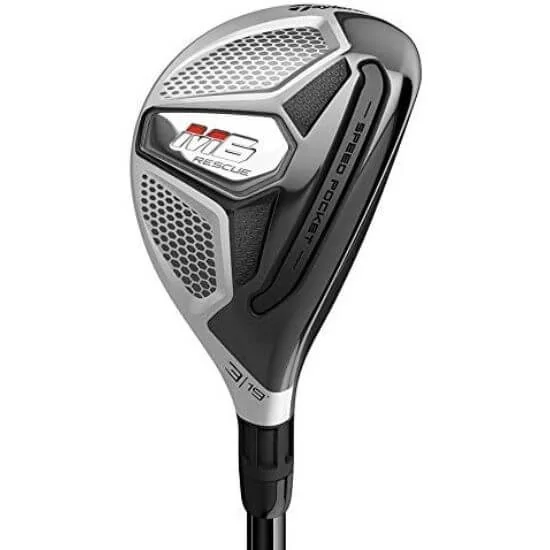 When you have a TaylorMade golf club in your hand, you can be sure that you have one of the best golf clubs. Because TaylorMade has been producing quality golf clubs for many years now. The M6 rescue hybrid club is the best hybrid club for women.
The M6 women's rescue hybrid club features Twist face technology. It is a revolutionary innovation for TaylorMade. The technology is engineered to reduce side spin and deliver straighter shots. Besides the technology, the M6 has a thin, fast face for improved ball speed and overall distance. The lower center of gravity and easy alignment will impress you for sure. Moreover, the new TPU slot creates more flush with the surface and provides improved turf interaction. On and on, there is hardly any disadvantage that may bother you.
A TaylorMade tuned performance shaft is used in this club. The shaft is specially designed to provide better performance with the clubs from TaylorMade.
Why TaylorMade M6 is the best womens hybrid golf club
If you love to have improved ball speed and overall distance from a hybrid, the M6 women's rescue hybrid club with the women's flex is what you will cherish for a long time.
Things we liked
Good looking
Ladies golf club flex with specially tuned shaft produces better performance
Improved overall distance
More forgiveness & increased ball speed
Things that can be improved
Non-adjustable
Limited shaft option to customize
Relatively high price for a single hybrid club
4. Best Wedges for Women: C3i Wedge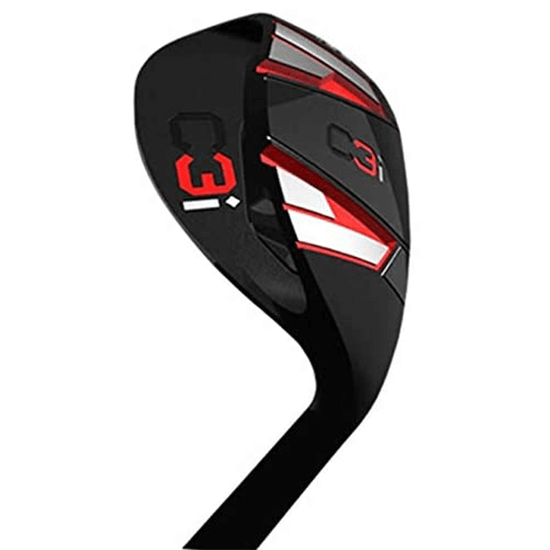 You will love the elegant looking C3i wedge anyday, though you may not be very much aware of the brand that produces this golf club. The autopilot golf is relatively a new brand that is offering some top quality women's golf clubs as well as men's. And the C3i is one of them. This club is best for you if you are searching for a high forgiving wedge.
The C3i can be used by both men and women. It is constructed with high-quality stainless steel shaft that results in very lightweight It is designed to help golfers play better by making chipping & pitching easier. This club doesn't stick or dig in the turf during the heavy shots because of its hybrid-like sole. It will ensure you do not have troubles in getting the ball to go a consistent distance.
You can find the C3i in three different loft angles in between 55 degrees to 65 degrees. Choose according to your style of play. Whatever loft angle you choose, you can be very sure that it can help you escape the bunkers easily.
Why is C3i the best golf wedge for women?
The C3i wedge has a black and red glossy outlook that matches any personality specially for women. The auto guide extreme sole is designed to drive along the ground by the swing. So no matter which swing technique you follow, you will have zero slip in turf. This is why C3i is one of the best golf wedges.
Things we liked
A very forgiving wedge
Easier shots on ground
Consistent on any surface
Easy to use
Things that can be improved
Larger club
Distance control system is not good
Limited versatility of shots
5. Best Womens Golf Irons: Callaway Big Bertha REVA irons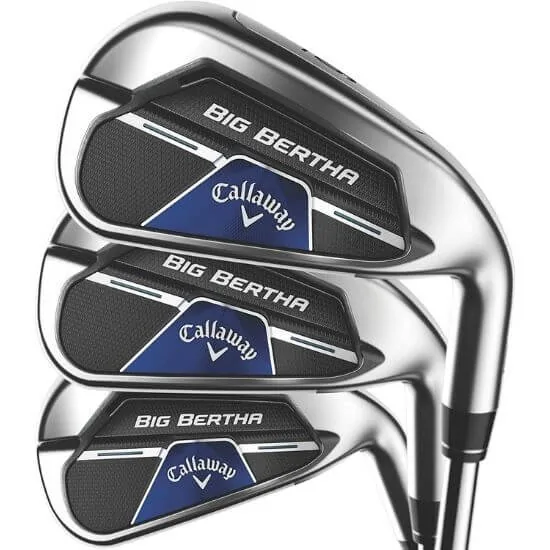 Callaway is a proven brand for golf clubs. Like TaylorMade, Callaway has been consistent in producing the best women's golf clubs for a long time now. The Big Bertha REVA irons are their latest inclusion which was first launched in 2020. Since then, there are hardly any better golf irons for women. Let's find out why.
The epic flash series from Callaway was first to use AI engineering. But for ladies golf clubs, the REVA is the first one that is designed with help from artificial intelligence. And the benefits of using AI is very much visible in this club. The flash face cup technology provides a consistent ball speed. And the wider sole design with tungsten weighting provides a deep center of gravity so that you can have an easy launch and lower spin. Which ultimately results in hitting straight and covering a good distance.
It's a set of irons and each club serves a unique purpose. If you are an advanced player you can get the best from such diversified golf irons. You just can't help but feel confident over the ball with a Big Bertha Reva iron in their hands.
Why Callaway Big Bertha Reva is the best womens golf irons
No matter if you are a beginner or an expert in golf, these irons will help you improve your golf skill. Golfers who are looking for a traditional look and feel alongside top class performance there are hardly any better golf irons set.
Things we liked
Graphite shafts makes these clubs very lightweight and easy to use
Gives a solid feel in hand
Deep center of gravity ensures easy launch and lower spin.
AI designed clubface for consistent ball speed
Things that can be improved
Traditional outlook
Slightly expensive
6. Best Putters for Women: Odyssey White Hot Pro 2.0 Putter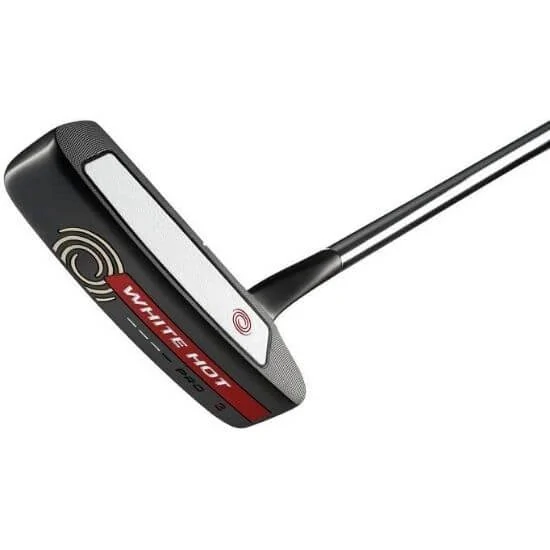 Odyssey has the best golf putter for many years. They know how to produce top quality golf putters and update them. If you list out top 10 golf putters, you will surely find a couple of odyssey putters in the list at least.
The White Hot Pro 2.0 Black is designed to promote sound, consistency and performance across the entire face. The mirror based system helps choose the accurate head shape which is based on setup. This club will help you focus on alignment with the ball. It will feel comfortable while hitting the ball.
Apart from the technological features, the Hot Pro 2.0 has the most appealing look for a golf putter. The smooth black and white combination provides a premium look that should be a good match for your outfit.
Why Odyssey Hot Pro 2.0 is the best putters for women
This is one of the best blade putters you can find. Because it has a laser milling system that offers immensely tight tolerances for more work & firmness. The winn grip provided with this putter is a perfect match for firm grip and smooth swing for ladies.
Things we liked
The way it lines up is good
Longer distances
One of the best blade putters
Consistent feel & performance
Sounds good
Blade head design gives an excellent feel
Contrasting alignment aids increase accuracy
Things that can be improved
Sometimes it's difficult to consistently get the ball to the hole
Most golfers need a long time to get used to the putter
High priced
FAQ About Women's Golf Club
What is the difference between men's and women's clubs?
Men's clubs and women's clubs are designed and manufactured differently considering the demands from both types of golfers. Women's clubs tend to be more lightweight and higher lofted. The color and the material used also varies.
For such reasons, it is hard for ladies to keep playing with mens golf clubs. Thankfully, you will find both types of golf clubs available in the market.
Does a club set come with all the clubs?
No. Most golf club sets are targeted to beginner golfers and often come with 7 clubs. The affordability factor of beginners restricts manufacturers from including everything in a set. But generally, the clubs included in the set will be good enough for a beginner golfer. As golfers learn more and develop skills, they can increase their club collection.
Do I get headcovers with any club set?
Yes in almost all cases, you will get headcovers with the club or club set. As you can see in the club sets we reviewed earlier all come with headcovers. Besides you can buy extra headcovers to match your style as well. Only headcovers of various styles and designs are also available in the market.
Conclusion
In this article we tried to cover all the information you may need to select a high quality golf club and golf club sets. From individual clubs of each category i.e. irons, drivers, wedges, putters to several golf club sets for Women have been reviewed by our experts and selected only the best from the lot here.
Besides, our experts shared their tips that they use to select a golf club. If you still have any questions feel free to inform us. Our experts will write back to you soon.