This post may contain affiliate links and we may earn a small commission for no extra cost to you.
This is how we keep NiftyGolf free. Learn more about our affiliate disclosure here.
In the last 12 years, foresight has introduced four different models of golf launch monitors. With them, you can make many simulator packages at your convenience. But if you are not confident about building your golf simulator, we suggest you buy one of the best foresight golf simulator packages available in the market.
Foresight Sports offers one of the most advanced, trusted, and famous golf simulators for home and outdoors. They design their launch monitor with advanced camera features and software. As a result, you will get the opportunity to improve your game with the most trusted launch monitor provided by them.
When a brand provides top-quality launch monitors, selecting the best among them gets hard. So we designed this article to help you find the best foresight golf simulator.
This article will review the seven best golf simulators that can help you play and improve your golfing skills. Start with the buying guide to differentiate and find the better foresight golf simulator.
Buying Guide for Foresight Golf Simulator
When it comes to a golf simulator, it should be a package including a launch monitor, a projector, an enclosure, and many more. Foresight has launch monitors, hitting mats in their portfolio. You can use these products and make a DIY golf simulator or buy a ready-to-install golf simulator package and start playing with it.
Whatever option you select, you need to consider the following factors before buying the best foresight golf simulator.
You should have all the essential items in the package
As mentioned earlier, a golf simulator is a package. You will require certain items to set up and use it. So, it would be better if you buy the package that offers everything required. Your selected golf simulator package must include a golf simulator, a projector, a hitting mat, an enclosure, and cables.
Only having all the items in the package won't help much. All these items are correlated to each other. Finding the best match is recommended. We have reviewed some top golf simulators packages and shared the feedback in the next segment. This would help you understand how the items work.
Simulators should be right-sized and portable
Golf simulators can be used both indoors and outdoors. Room space plays a crucial role in buying a golf simulator. There are several sizes of simulator enclosures available in the market. You need to buy the right one according to the space available in your room.
Even you can build your own golf simulator enclosure.
Having lightweight simulators with more portability features can be very useful if you wish to use them outdoors. But if you are planning to have the best indoor golf simulator set up, you can buy less portable ones.
For instance, it won't be wise to buy GCHawk golf simulators for outdoor use. Because you will need to carry the complete setup to use it outdoors. On the other hand, if your choose GC3 or GCQuad golf simulators you can use them indoors and outdoors as well. And, you will not require the complete set up as the launch monitors are capable of providing enough results on the screen and also via mobile app. 
Price and Quality
Quality comes with a price. So as the foresight golf simulators. Your minimum budget to have a foresight golf simulator should be $10,000 as the most affordable launch monitor from foresight sports cost nearly $7,000.
Foresight golf simulators are priced in between $10,000 and $40,000. Considering the value these golf simulators provide compared to the SkyTrack or TruGolf, it's a good price.
Accuracy
Accurate results should be your priority while buying a golf simulator. Indeed, you should buy a golf launch monitor that provides more accurate results to get the best from your golf simulator.
Launch monitors from Foresight Sports have a good reputation for accurate and consistent results. The GCQuad and the GC3 provide better accuracy than the other two models. On the other side, the GCHawk is not up to the mark, especially when it is not properly installed.
Easy to setup
With lots of items such as launch monitor, projector, screen, net, hitting mat, etc. it is difficult at times to install. So make sure, you have enough resources such as an installation guide in the package and you can do it yourself.
Foresight Golf Simulators Review
The Foresight golf simulator is one of the famous names in the simulator market. You can turn any space into a simulator room for playing golf. You can build your own golf simulator anywhere you want. Through this simulator system, you will enjoy the best simulation experience.
Moreover, you can own pre-built golf simulator packages using foresight sports launch monitors. Here is the 5 best foresight golf simulator package review that can help you find your right match.
1. Foresight Sports GCQuad SIG Golf Simulator
When it comes to talking about the most reliable golf launch monitor, Foresight Sports GCQuad is the name that appears first. And when Shop Indoor Golf made a combination of GCQuad with projector, simulator enclosure, and other accessories such as hitting mat, landing pad, ceiling mount, it became one of the best foresight golf simulators in the market.
The five-time PGA Tour winner, Rickie Fowler once quoted that the GCQuad is awesome to have because he can use it indoors and he termed his experience as a 'bubble' – a controlled environment with no real variables.
PGA Tour golfers love GCQuad for its professional-grade accuracy and flexibility. No wonder Foresight got featured in Golf Digest Editors' Choice list three times in a row for the performance it provides.
For home golf simulation experience shop indoor golf has some useful golf simulator packages. Their different versions such as SIG8, SIG10, SIG12 mainly differ from one another based on the enclosure size. The rest remains the same. The SIG packages include all the essentials to set up your foresight golf simulators.
This package includes:
GCQuad golf launch monitor
Choice of hitting mat and SIG enclosure
Panasonic VMZ50U projector
Side barrier netting
Ceiling mount
Landing pad turf
GCQuad SIG 10 Golf Simulator Review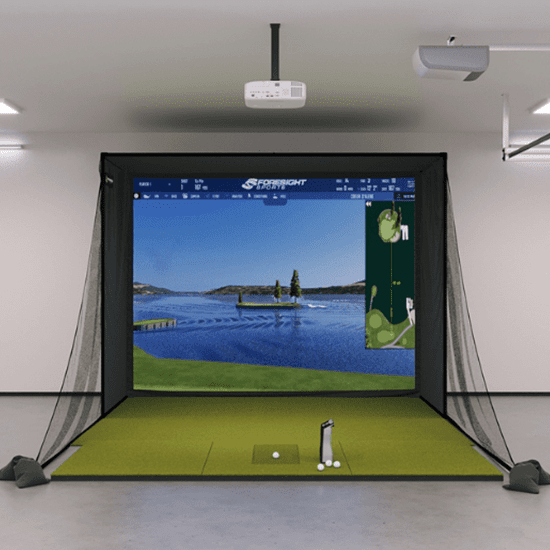 The package includes all the major equipment needed to bring the best possible outcome from the GCQuad golf launch monitor. Not only that, it offers plenty of options to choose from. You can also add clubhead and putter analysis add-ons in this package.
All of this is for $20,799, which is a bargain compared to the other high-end golf simulators that cost more than $50,000.
Its durability, high-quality construction, and easy installation with excellent courses made this simulator stand apart from the rest. With Quadrascopic imaging, you can get real-time visual feedback both indoor and outdoor.
GCQuad SIG12 Golf Simulator Review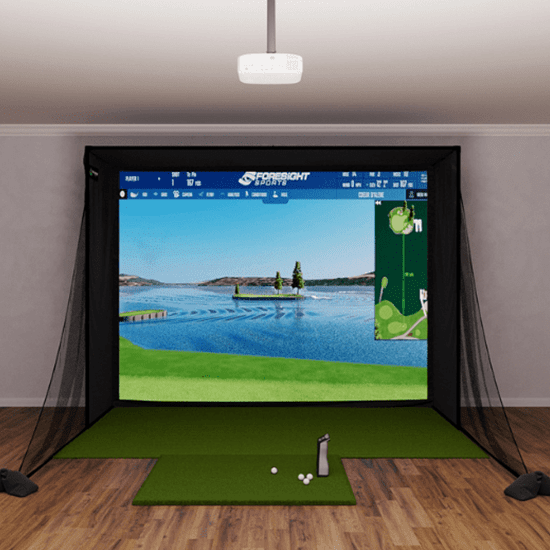 Another effective golf simulator package with the GCQuad is the SIG12. The only difference between this package and the SIG10 is the screen and enclosure size. SIG12 golf enclosure is included in this package with the GCQuad launch monitor to enrich the premium feel. If you are fond of a premium full-screen simulation experience, you will love the SIG12 Golf Simulator.
The SIG12 screen and enclosure area combine flawlessly with the GCQuad. The SIG12 screen can endure the hardest of golf shots a large number of times as it is built with tough materials. Besides, the GCQuad features real-time visual feedback and ball performance.
2. GC2 Retractable Golf Simulator Package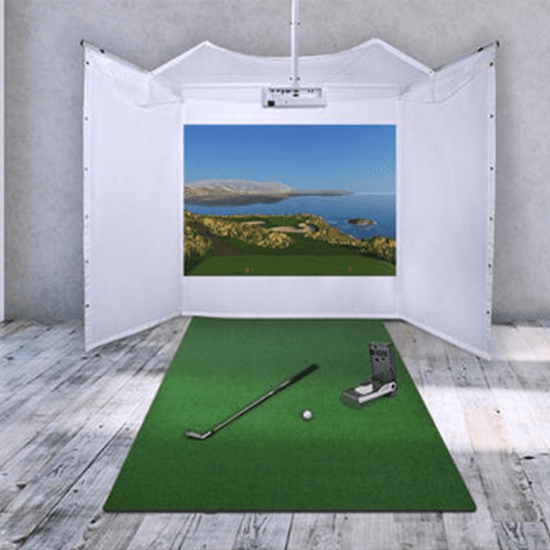 The GC2 is known for its precise results. Many professional golfers use this launch monitor for its accuracy. But, as it is an older model of launch monitor from foresight sports, you may not be able to find this launch monitor easily. You can pre-own this simulator package.
You will get The Certified Pre-Owned GC2 Launch Monitor at an affordable price to help you get your training range. You can take challenges, participate in sports, and take satisfaction in your exercise time. Because the GC2 Golf Simulator provides a completely portable, lightweight, and state-of-the-art retractable golf screen technology.
This package includes:
Certified Pre-Owned GC2 Launch Monitor
FSX Golf Simulation Software by Foresight Sports
HomeCourse Retractable Screen
HomeCourse Ceiling & Wall Mount Kits
Landing Pad Turf
Choice of Hitting Mat
Optoma 1080p HD Short Throw Projector
Ceiling Projector Mount
If you plug the GC2 into a computer running simulation software, you can turn any room into a golf simulator studio. The camera system of this simulator exactly catches and detaches ball aspects at the most vital point of measurement – club impact.
The Inclusion of a foresight golf launch monitor makes this package a trusted and accurate golf simulator already. Besides, there are some features that make this golf simulator even better for golfers who are looking for accurate golf simulators on a lesser budget.
You can use this simulator package both indoors and outdoors. It is very easy to set up, and the GC2 shows simplicity with a patented on-screen golf ball identification system and a self-leveling accelerometer. No calibration. No marked balls.
3. Foresight Sports SIM‑IN‑A‑BOX™ Golf Simulator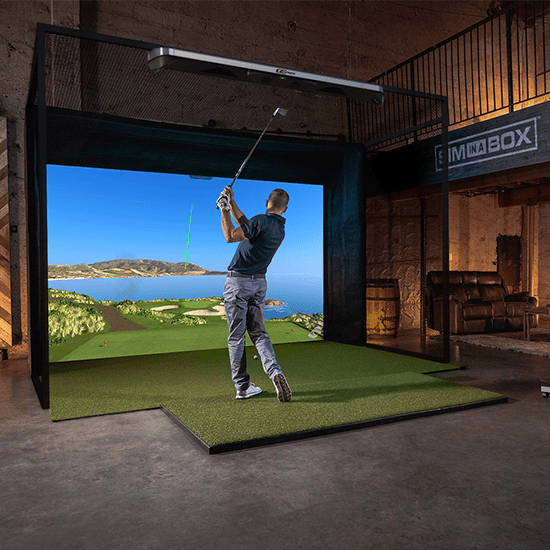 Foresight sports have some pre-built golf simulator packages using their launch monitors. They trademarked these packages as SIM-IN-A-BOX which stands for the simulator in a box. Foresight included all the essentials to set up the simulator in a single box for the best use of their golf launch monitors.
There are 8 different packages available under this segment from foresight which ranges from $10,495 to $33,995. Among these, we picked the best 2 packages for you considering the factors discussed earlier. Have a look at what the experts think of these packages.
EAGLE PLUS PACKAGE Review
The Eagle Plus package comes with a GCQuad launch monitor, FSX2020 simulation software, and a full simulator setup. The GCQuad is very accurate in measuring the club and ball data. Besides, the FSX simulation software includes 15 world-class golf courses pre-installed in it. So, you can experience various golf clubs indoors. You can use this launch monitor outdoors as well.
Moreover, the package includes a frame, golf impact screen, premium projector, turf strip, Fiberbuilt hitting mat, and computer cart. You can easily set up this simulator package which costs $26,000. But if you want the help of foresight sports to install it for you, then you will require to add $2,000 with the price.
Check Price at Foresightsports
ALBATROSS PACKAGE Review
Golfers who love to play with a ceiling-mounted golf simulator, love the GCHawk launch monitor from foresight sports. And this launch monitor is hard to use without a golf simulator package. The Albatross package from Foresight Sports is very popular for this reason.
The $33,995 package includes FSX2020, FSX Pro, and all the required items to set up the simulator with the GCHawk golf launch monitor. But the major disadvantage of this simulator package is it can not be used outdoors. Also, it is difficult to set up. You will need to pay $2,500 to get a foresight sports team installation service. Which eventually makes this package an expensive one.
But, if you want to enjoy multisport features from a simulator and experience the premium features of the GCHawk, the Albatross package could be a good deal.
Check Price at Foresightsports
4. Foresight Sports GCHawk SIG8 Golf Simulator Package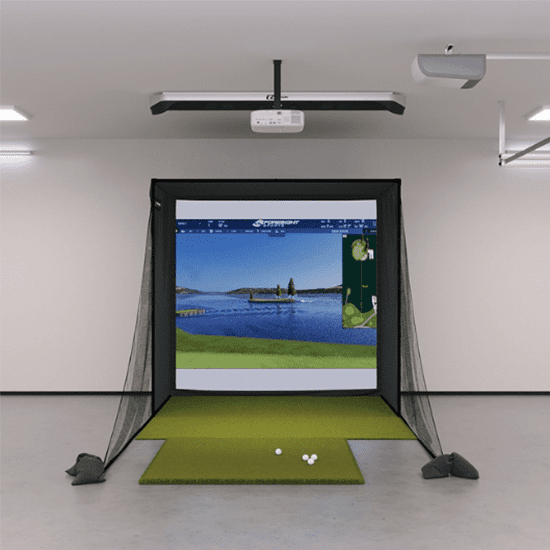 The Foresight Sports GCHawk SIG8 Package pairs the GCHawk with our SIG8 Golf Simulator Enclosure, and is a good choice for golfers looking for a premium simulation experience while being limited on space.
Mounted above your setup, the GCHawk delivers the same accuracy and shot-after-shot reliability expected from Foresight Sports. The key to its unmatched performance lies in state-of-the-art object recognition and imaging technology.
This package includes
Foresight GCHawk Launch Monitor
2 different ceiling mounts
FSX 2020 Software
SIG8 Golf Simulator Enclosure
Side Barrier Netting
Landing Pad Turf
Choice of Golf Mat
Panasonic VMZ50U Golf Simulator Projector
The ceiling mount system of a golf launch monitor is not very common. Along with this unique feature, the GCHawk is one of the few launch monitors that provide multisport functionality. This makes the launch monitor stand apart from the rest. But the major disadvantage of the GCHawk is you can hardly install it outdoors.
Even installing this simulator indoors is quite troublesome. Still, people love to have such a golf simulator for the accuracy, premium style, and game improvements features. The GCHawk is compatible with the FSX2020 simulation software that allows you to have a better experience.
Besides, the multi-sport functionality allows you to play golf with your friend at the same time.
5. DIY Foresight Golf Simulator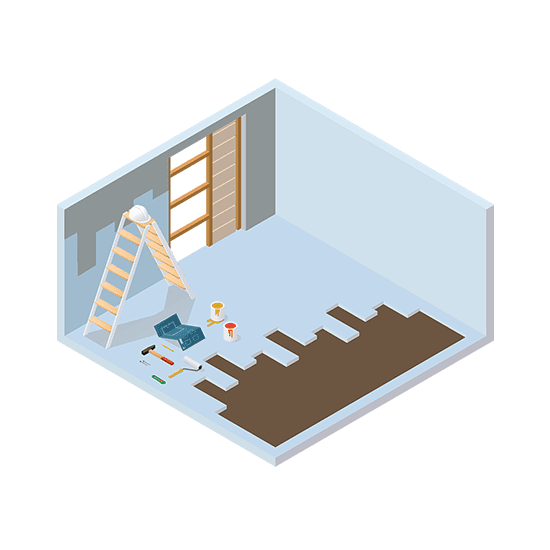 Besides, the simulator packages we discussed here, you can consider building your unique golf simulator package. You can buy the items separately and then assemble them into a complete golf simulator altogether. Foresight Sports can help you in this regard.
Foresight Sports offers the opportunity to design a customized golf simulator on their website. You just need to answer a few questions to get recommendations or suggestions for a custom golf simulator based on the room space, structural details, architectural details, design expectations, and a lot more.
Design Your Custom Foresight Golf Simulator
Foresight Sports At a Glance
Foresight sports first started their journey in 2010, and since then, they have become a world-leading company in the field of the best indoor golf simulators and launch monitors. Now Foresight is a well-known and trendy name for golfers.
How Much Does a Foresight Golf Simulator Cost?
The prices of Foresight golf simulators vary in quality. You will get what you pay for. You may buy an ideal simulator of the Foresight brand for $10,000. Some simulators may cost more or less than it. It depends on the provided features and the quality of the simulator you will choose.
How accurate is a foresight golf simulator?
The accuracy and consistency of foresight golf simulators are satisfactory. You will get the most precise readings as four high-resolution, high-speed visual detectors act together to provide exceptional quadroscopic picture visuality. You will also get an unusual accuracy in GC2 and GCQuad golf simulators.
Golf Simulator Products From Foresight Sports
Foresight Sports is famous for its products and the quality they possess. Here we included the products of the Foresight brand with every pinpoint description for you so that you can know about these products and their features in detail & then consider what will be most suitable for you.
1. Foresight Sports FSX Software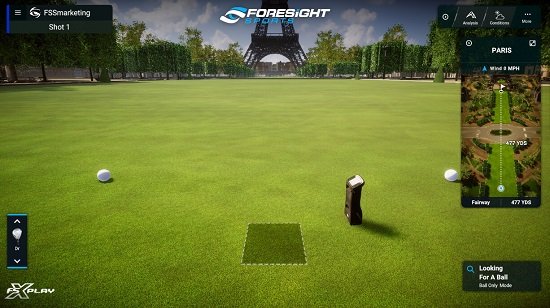 You can play the world's most prestigious courses with the most practical golf simulation ever – FSX. Enhance your skill and compete against players around the earth in skill-building events- all in stunning 4K resolution.
Included golf courses
Broken Tree
Blue Bayou
Teton Pines
Linfield National
Willow Crest
2. Golf Launch Monitors: The Choice of Professionals
Foresight Sports has 4 very popular golf launch monitors in their portfolio. Each of them is capable of producing precise club and ball data. Their four launch monitors are: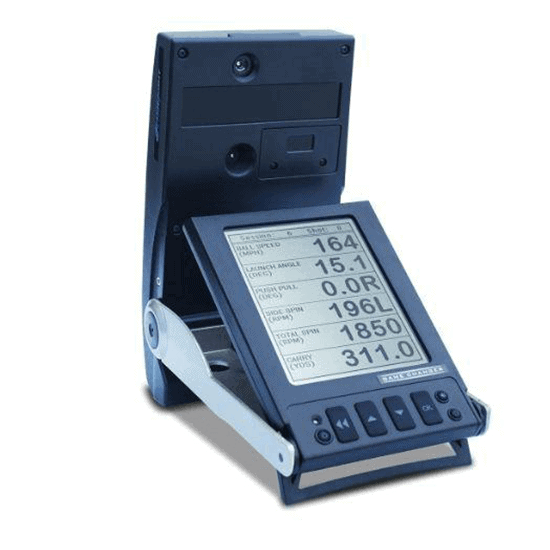 You can get trusted results in any environment you play with the GC2 launch monitor. This remarkable monitor offers unique precision and reliability.
You can use this launch monitor outdoors with self-leveling technology designed to deliver sound effects and results on any ground and every shot. And indoors, the GC2 creates the most accurate measurements of ball trajectory at the launch – period.
Key features of the GC2 launch monitor
Quick & simple set-up
All-in-one simplicity
True club head analysis
Simple and accurate
Comprehensive training tool
Full range of performance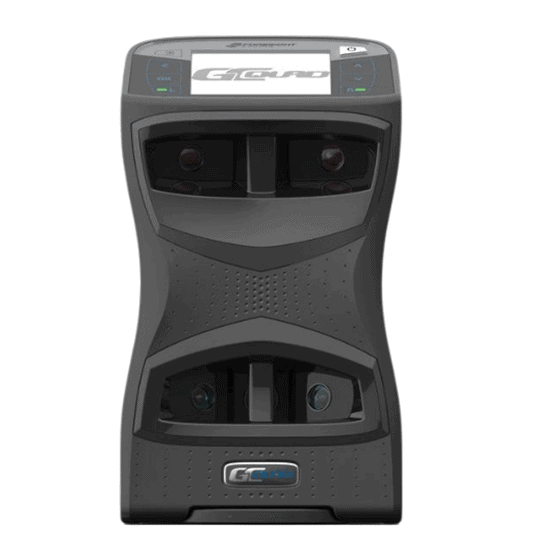 After success by the GC2, foresight sports introduced the GCQuad golf launch monitors. It has 4 cameras to track your swing and measure the metrics in detail. The GCQuad is easier and faster. It is Portable, ergonomic, and simple to carry. Besides, it has a weather-resistant structure standard for indoor & outdoor practice. And the unmatched ball and club accomplishment data in an individual unit is remarkable.
Key features of the GCQuad launch monitor
Bigger outside-viewable exhibition
Enhanced ball capture region – 6x huger than the GC2
Incredible device connectivity – containing WiFi and Ethernet
The most accurate down-range values possible with a built-in barometric height detector
Practice longer with a swappable, long-life Lithium-Ion battery
Foresight Sports GCHawk Launch Monitor Review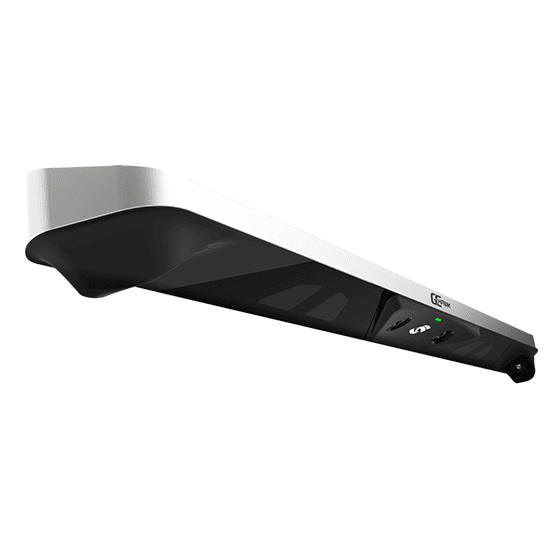 The GCHawk is one of the most advanced and powerful launch monitors in recent years. It's the most expensive launch monitor from Foresight Sports because of the latest technologies in it. But this launch monitor is best for indoor use only.
Key features of the GCHawk launch monitor
Ceiling mount design
Capable of producing accurate readings.
The launch monitor has a multi-sport feature.
Foresight Sports GC3 Launch Monitor Review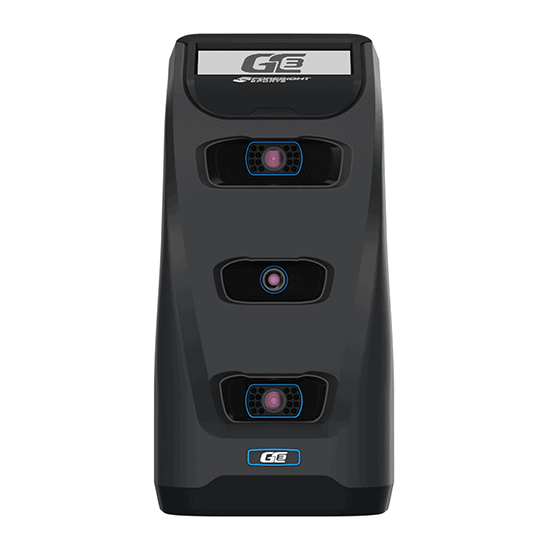 The GC3 is the latest addition to the foresight sports golf launch monitor portfolio. From the outlook, the GC3 looks a lot similar to the GCQuad. The launch monitor offers a display screen on top and a black and silver color combination.
Feature highlights of GC3
It can track almost all the necessary club and ball data.
The barometric sensor enriches the accuracy of the data readings.
Bright outlook with a handle to carry the launch monitor.
Compact in size.
3. Foresight Sports SIM-IN-A-BOX Golf Simulators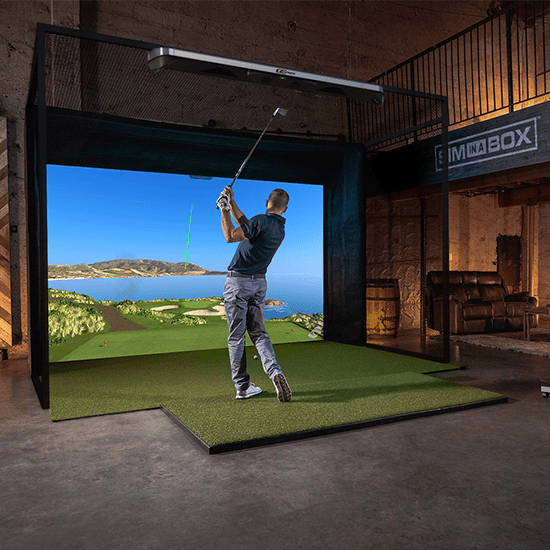 Along with the golf launch monitors and FSX simulation software, foresight sports also offers golf simulator packages. These packages consists of the foresight sports launch monitors and essentials required to get the best from these launch monitors.
4. ForeCaddy: A smart golf Cart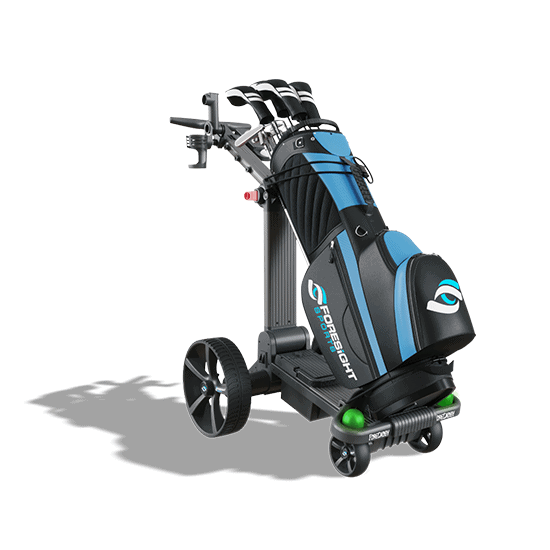 ForeCaddy is a smart cart, designed by Foresight Sports. You can expect a premium feel and Foresight Sports standard performance from the ForeCaddy. There are 4 modes of operation available with the ForeCaddy.
ForeCaddy with accessories like a ball and scorecard holder, phone charger, and more, can turn your "good walk spoiled" into the ideal golfing experience.
5. Other Accessories
Foresight Sports offers some accessories as well. Their hitting mats are getting popular for the performance. Besides there is some software also available from foresight apart from FSX2020 and FSX Pro.
Conclusion
Foresight Sports isn't only popular for its name, it gained popularity by the quality of the products it manufactured like foresight golf simulators and foresight launch monitors. You can know more specifically by using these products. We have discussed everything you will require to know the brand.
Now you can make your decision. If you have any queries, ask us. We would like to know your query or opinion, whatever it is.