This post may contain affiliate links and we may earn a small commission for no extra cost to you.
This is how we keep NiftyGolf free. Learn more about our affiliate disclosure here.
Practice with a launch monitor indoors and outdoors as well. The GC2 launch monitor from Foresight Sports gives accurate results in both circumstances. The GC2 is another high performing golf launch monitor from Foresight Sports under $10000 which is very much portable and accurate in measuring shot.
If you are looking for more details about the launch monitor to set up your golf simulator or even for individual use and wish to know how experts react to this launch monitor, you will get those in this article. Our experts have reviewed the GC2 golf launch monitor and will be sharing their thoughts here.
Let's know more about the features and specifications first, then we will move to the review section.
GC2 Launch Monitor Review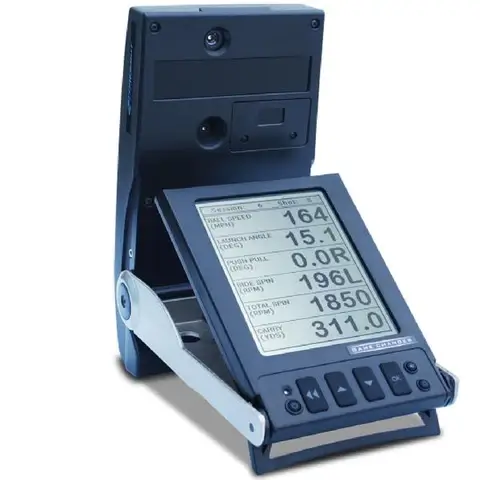 The accuracy and precision of the Foresight GC2 is the reason behind becoming one of the industry's all-time best selling launch monitors. The GC2 is easy to set up, very simple in operating and using it both indoors and outdoors.
The features, specs, and technologies behind the GC2 golf launch monitor add a lot of value to this launch monitor in tracking and measuring a good number of data. At this price point, it is a value for money surely.
So, what are the techs, specs, and features Foresight sports is offering? The next section is all about these.
Check Price at Rain Or Shine Golf
What is in the package?
You will get the following items with GC2 golf launch monitor package apart from the launch monitor:
GC2 launch monitor
Power cord & cable
USB cable
What GC2 launch monitor can track?
You will get the following results using the GC2 launch monitor from Foresight Sports.
Ball speed
Horizontal launch angle
Vertical launch angle
Spin
Sidespin
Carry distance
Clubhead speed (With HMT)
Horizontal club path (With HMT)
Smash factor (With HMT)
Dynamic loft (With HMT)
Impact location (With HMT)
With some club add-ons, you can also track loft at impact, lie & face angle at impact, impact location on the clubface.
GC2 at a glance
Let's have a look at the summary of the GC2 launch monitor in the following table.
What it can track
Specifications
Carry Distance
Technology: Stereoscopic high-speed camera system.
Launch Angle (Vertical and Horizontal)
Dimensions: 5.5″(w) x 10″(l) x 3″(h)
Ball Speed
Battery: 6 – 8 hour NiMH Rechargeable
Spin
Compatibility: Apple & Android
Data Interface: Bluetooth / USB
GC2 User Manual
FSX User Manual
Weight: 3.8 lbs / 1.7 kg
Foresight Sports and Its Launch Monitors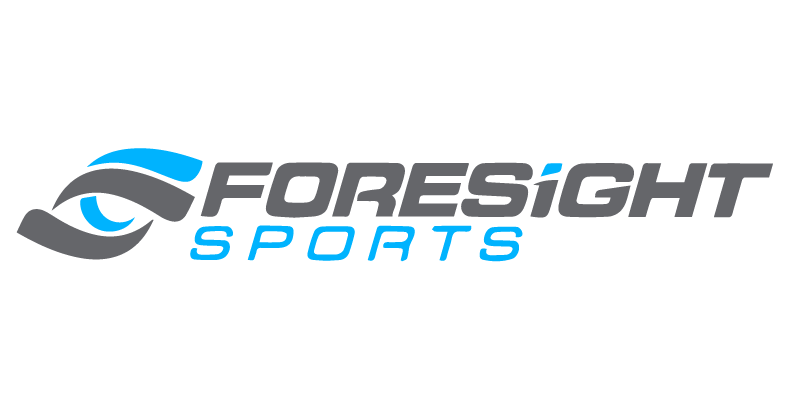 In 2010, Foresight Sports started their journey in producing Golf Simulators, Launch Monitors, and other Gaming software. They have been a pioneer brand in this industry since then and manufacture the most advanced, most trusted, performance analysis solutions in the golf industry every year. Foresight Sports is now a very popular brand name among the golf fraternity. The GC2 and GCQuad launch monitors are helping golfers improve their game with accurate and consistent results. And the list is getting bigger and better every year.
Now you know the features and details about the product. Let's find out how these features of the GC2 works and helps to improve your golfing skills. In this section, we will be sharing the reviews by our experts and users who have shared their opinion with us. We have reviewed the launch monitor on 3 major points. Looks, performance in measuring several factors and accuracy.
Looks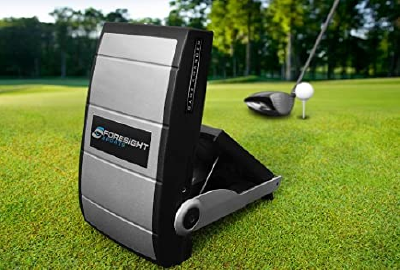 "Simple but elegant" is what we can say about the GC2 golf launch monitor. The device is hardly a fit long. The ash and black color combination looked nice to us. It is very much visible outdoors. The device is easy to set up and can be ready to use within a minute when charged properly.
The LCD screen that displays the results is rightly placed so that you can stand tall and play then check the results without bending every now and then. The display screen is bright enough to be visible in the sunlight as well.
Even with a pre-installed NiMH rechargeable battery, the launch monitor weighs just under 4 pounds. You can carry it anywhere you wish to practice golf and no need for electricity to operate this launch monitor as it can be operated with that battery. The battery doesn't make the device bulky either.
Performance
Stereoscopic high-speed camera system has been used in the GC2 launch monitor. This camera is capable of capturing 10000 fps (frames per second). The launch monitor is good for outdoors as well because of its internal accelerometer functionality which is capable of adjusting itself to non-level surfaces.
Real-time data is displayed on the monitor. You don't need to wait much longer to get the data. You can connect the GC2 launch monitor to any android or iOS devices via Bluetooth. And receive the results in real-time as well. If you want to connect to a proper simulator set up with hitting mats, golf net under an enclosure, you can do that too connecting the launch monitor with a USB cable to the computer.
Accuracy
Accuracy is everything to be the best golf launch monitor. Because a lot depends on how accurate outputs are provided by the launch monitor or golf simulators to improve golf skills. Foresight Sports is known for its accuracy. Like the GCQuad, the GC2 is very accurate in measuring crucial factors like spin, sidespin, launch angle, and carry distance.
Our experts tested the GC2 on several occasions both indoors and outdoors with clubs like drivers, hybrids, and irons and it was able to provide nearly 100% accurate results. Not just the accuracy, it was pretty consistent in providing accurate results. We loved this launch monitor. So it is highly recommended if you are looking forward to buying this launch monitor.
Pros
Compatible with Bluetooth and USB connections
Can be used both Indoors and Outdoors
Android and iOS compatibility
Great accuracy with a good club fitting
Can show results immediately
Cons
Can't track club data, only tracks ball data
Check Price at Rain Or Shine Golf
Final Thoughts
Features like portability, compatibility with several devices, easy setup along with consistent and accurate results of the GC2 makes this golf launch monitor highly recommended for all sorts of golfers. The opportunity to connect club sensors to measure club data is a good option though it increases your expense.
Users are very satisfied using this launch monitor and recommend it. So as our experts. Have it. Experience it. And let us know if we are wrong in any case or if we missed out on any point to mention.
Drop your queries, and our correspondence will get back to you within a few hours.