This post may contain affiliate links and we may earn a small commission for no extra cost to you.
This is how we keep NiftyGolf free. Learn more about our affiliate disclosure here.
Can you imagine a golf launch monitor under $200 only? It may seem unrealistic to you but golf launch monitors are available under $200. When you search for the cheapest golf launch monitor to build your own golf simulator, you will surely find ES12 from Ernest Sports on that list. It is just under $200. Ernest Sports are producing golf launch monitors with a goal to provide every golfer an affordable and reliable golf simulators product line, regardless of a novice or pro.
There is no doubt that ES12 is one of the cheapest on price point, but is it cheap in quality too? If you have the same question back off your mind, then this is the article you need to read. We will be reviewing the quality of ES12 in this article from several points like features, build quality, performance, etc. By the end of this article, you can make a decision about whether you should buy it or not and why?
Ernest Sports and Their Golf Launch Monitors

Ernest Sports started their journey back in 2012. Within this short time span, they have gained faith from golfers for providing consistent and quality launch monitors. ES12 is their very early product to start off and it has been awarded the 'Best New Product' at the PGA show in 2012. Since then Ernest Sports provides a full line of launch monitors to fit any golfer's needs regardless of his skillset. ES14, ES15, ES16, ESB1, and now ES2020, each of them is successful in the market.
ES12 Golf Launch Monitor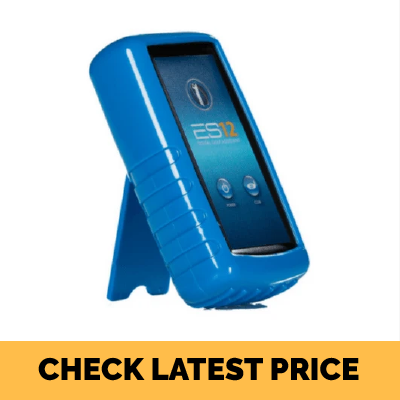 As I mentioned earlier, ES12 is the first product launched by Ernest Sports and it created a buzz around golfers being the cheapest one. Many novice and beginner golfers tend to be unsure about the accuracy of golf simulators' performance and consistency. And does not really like to spend big on a golf launch monitor at the early stage. ES12 is a suitable launch monitor for these sorts of golfers. Though ES12 costs very low, the quality you get is worth every penny. You get doppler radar technology in this ES12 golf launch monitor.
With the help of the free app provided by Ernest Sports with this golf launch monitor, you can get undeniable accurate data of ball speed and distance. The results are displayed on the LCD screen immediately after playing a shot. Results can be displayed on your smartphone or tab using the app. The ES12 can log up to 2000 shots. The app is free and compatible with ios and android devices and can be connected via Bluetooth.
What is in the package?
Here is the list of items included with the ES12 golf launch monitor package:
ES12 Launch Monitor
Activation Code
9V Battery
Carry Pouch
ES12 User Manual
App for ES12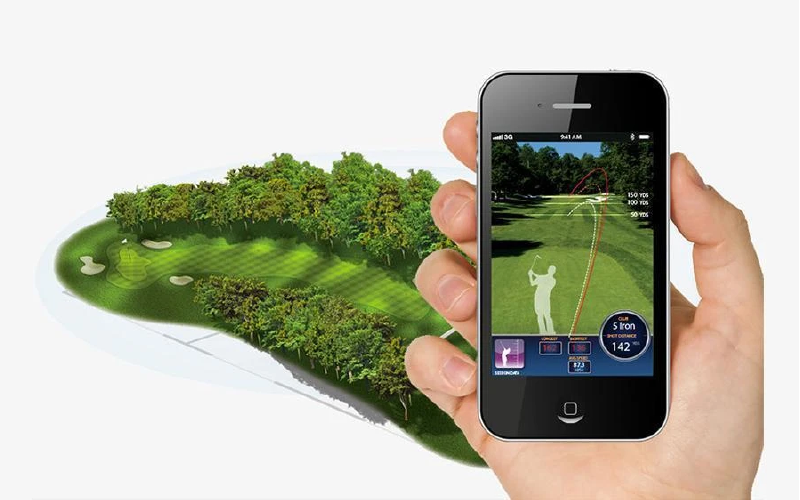 The ES12 can be operated with an app. You will find the source and process to install the app in the user manual. The app can be connected via Bluetooth. And gives both visible and audible feedback on each shot. The app tracks and stores each range session enabling further analysis, and data can be converted into Excel format and emailed for further/ future use. You can enjoy some other additional features like club gapping, side-by-side video analysis using a caddy. The following video will help you install the launch monitor and the app.
What ES12 can track?
To be honest, ES12 can track very limited factors. But the tracking results are consistent and quite accurate. You can only get ball speed, club speed, and distance covered with ES12. You need more factors to be analyzed to improve your game with the most accurate golf simulator. 
Ball Speed
Distance
Club Speed
ES12 at a glance
| What it can track | Specifications | Features |
| --- | --- | --- |
| Ball Speed | Dimensions: 5.3″ (h) x 3.0″ (w) x 1.6″ (d) | Compact in size, big on accuracy |
| Club Speed | Color: Black with a blue protective case | Designed for every golfer |
| Distance | Weight: 10 oz | The free app provides instant shot data |
| | Power: Standard 9V Battery (2 included) | |
| | Operating Temperature: 25 – 125 degrees (F) | |
| | Display: 6.7″ (h) x 1.7″ (w) | |
ES12 Golf Launch Monitor Reviewed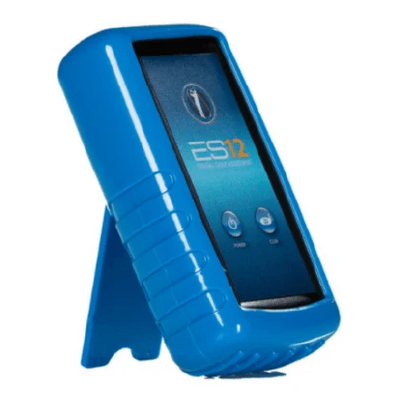 Being an entry-level and cheap launch monitor the Ernest Sports ES12 is offering quite some features and tracking results. It's beyond expectations at this price point really. Apart from the features now let's check out its looks, performance, pros, and cons of this launch monitor.
Looks
The ES12 is a pocket-size launch monitor with a dimension of 5.3″ (h) x 3.0″ (w) x 1.6″ (d). You can easily grab this launch monitor and hold it like a mobile device in your hand and carry it anywhere. Though it looks very plasticky, blue and the black color combination looks nice overall.
Accuracy
Performance-wise the ES12 is a value for money. No doubt, this is why it has been rewarded with such a prestigious award like "the best new product" by PGA show back in 2012. The accuracy is undeniable. It shows consistent outputs so you can trust the results.
Pros
Affordable price
The free app provides instant shot data
Easy to use and store
Cons
Can track a few factors only
Endorsed by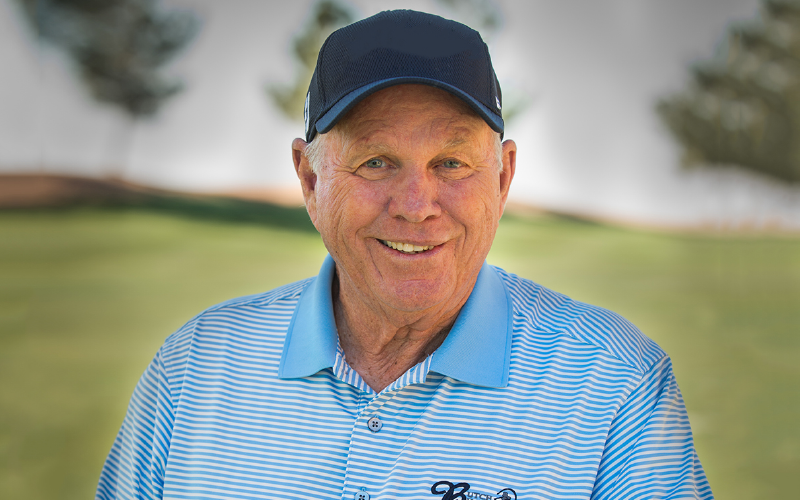 Butch Harmon, son of 1948 Masters Tournament champion Claude Harmon Sr, an American golf instructor, and former professional player loved using ES12.
Check Price at Shop Indoor Golf
Conclusion
The ES12 is a value for money launch monitor even in the year 2020. The accuracy and consistency of this launch monitor are very satisfying. Especially when you consider the price, you can hardly find any other launch monitor performing near the ES12 performance. So, if you are looking for building a golf simulator at a cheap price, ES12 is a very good launch monitor to have.