Arnold Palmer, a famous professional American golfer, once said, "Timing is everything in life and in golf".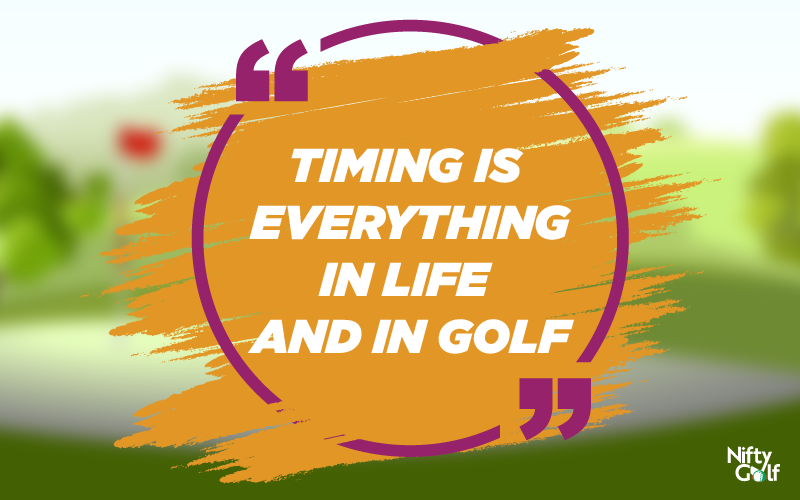 Well, it's true that timing is very important in playing golf. You need to be careful about the timing of your shots if you want to be a pro golfer. And about time, it is also acknowledged by the golfers that playing golf is time-consuming consuming. You need a good time to play golf. Generally, a full round of golf is about 18 holes. [Source: http://www.walkthewalkpresents.com/ ].
Four golfers can play together and it takes almost 4 to 4 and a half hours to play. But what if you want to play golf in less time than that? So you can play 9 holes of golf.
Timing Of 9 Holes Of Golf
9 holes of golf is an executive or short course of golf. This game has only 9 holes instead of 18 holes. You can play this course once for a short game. But if you want, you can play twice for a full round.
Golf is a time- consuming sport. Actually the time to play golf depends on many different aspects like the size of the course, the use of a golf cart or walking, the skill level of the golfer, and so on. But whether you are a beginner or pro, it takes at least 15 minutes to finish a hole. So this game takes approximately 3 hours to play a 9 hole round of golf. [ Source: https://en.m.wikipedia.org/wiki/Golf_course ]
Factors That Control T Timing
There are a few factors that control your timing while playing 9 holes of golf. And some of them are-
Course size: The size of your golf course plays a vital role in your timing of golf. If you are playing on a big golf course it will take more time than it takes in a smaller one. In a per 3 golf course, 1 round of golf does not take more than 1 to 1 and a half hours. To be more specific, the golf course of 5500 to 6000 yards takes an average of 2 hours to play 9 holes. On the other hand, it takes almost two and a half hours for a 7000 yards course.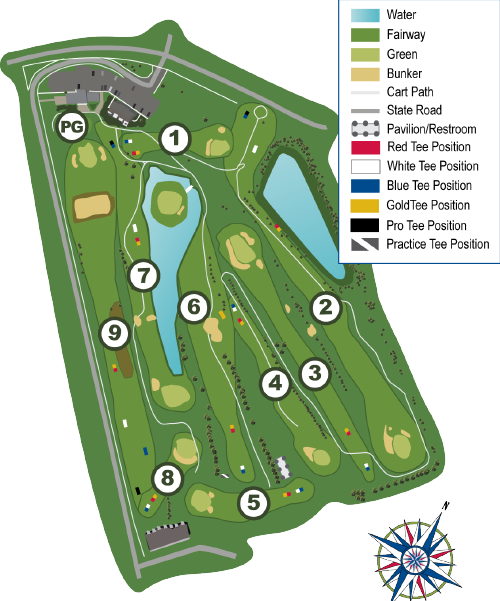 Cart and walking: If you ride a golf cart while going from one part to another part of the golf course it will take less time than walking. You can save your time by using a golf cart. Again walking for a long distance is also tiresome for you.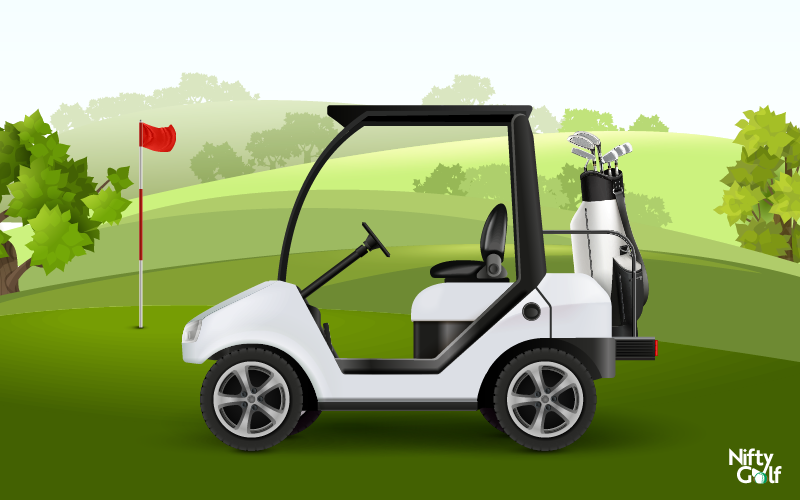 Skill level: Now it is totally needless to say about the importance of skill level in golf. A skilled player always plays golf better than a normal player. If you are a pro or skilled golfer you will be able to play faster. On the other hand, if you are not so good at playing golf, you are going to play for quite a long time.
The best way to enrich your skill is to practice a lot. But it is not possible to go to the golf course every day for practice. So you can use a golf simulator to practice at home. Check out our blogs on golf simulators. Links are given below
Choice of your golf club: Always try to use the best type of golf club you have. If you are comfortable with your golf club, then you will be able to hit your ball smoothly. So choose the best club for you.
If you think that it's quite confusing to pick the best golf club as there are many types of golf in the market then we have a plan to help you. Check the following link to get our expertise article on the best and cheapest golf clubs. If you are a woman golfer, then check out this article specially designed for you.
Arranged golf bag: Sometimes it takes a long time to find out the things in your golf bag if it is not organized properly. So you need to keep your golf bag organized. If you wish to know how to arrange your golf bag, then then you can check our article.
Tips to play faster
Do not search your golf ball for a long time after your shot. Spend only five minutes searching the ball.
Sometimes it takes a long time because of other players who take a long time on searching their golf balls. So help other players to find out their balls.
Always try to play your shot as swiftly as possible.
Use the best golf club of your collection to play faster.
A Golf cart is more preferable than walking on the golf course.
Try to use an organized golf bag to carry your equipment in the golf course.
Here are some videos on 9 holes of golf that might help you to know better.
Conclusion
Playing a full round of golf with 18 holes takes a long time and that is not possible for everyone. Sometimes you might feel like playing a short course of golf. So the best option for you is to play 9 holes of golf. In this article, we have tried to give you the idea of the timing of the game of 9 holes of golf in a nutshell.