Are you facing challenges to hold the club and play accurate shots? Is your clubs got slippery? Then it is high time you start regripping it or purchase new club from the best golf clubs available. If you are thinking of regripping your golf club this article will guide you to get the job done.
Using a golf club repeatedly for a period of time may make you feel loosen and slippery to hand, that is the time you need to change your club grip. The process of removing old golf club grip and replacing it with a new grip is termed as regripping golf club.

Golf club is divided into 3 parts, Clubheads, Shaft and Grip.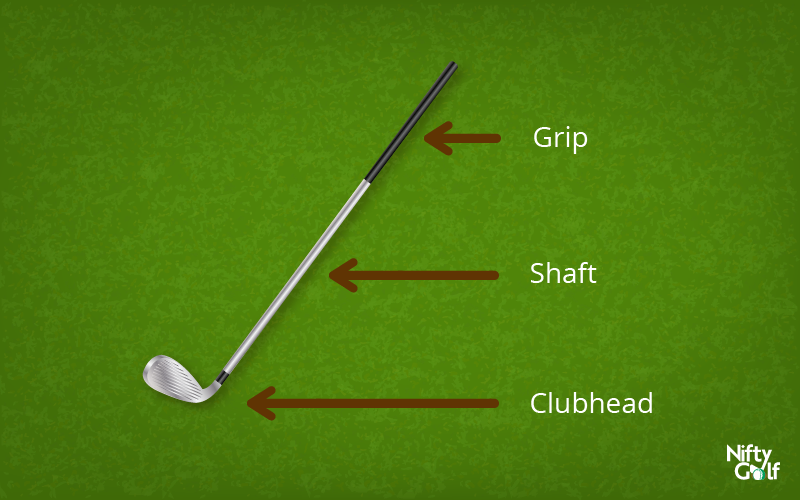 Like the other two parts, Grip plays a vital role in making a perfect shot. Grip is the top part of a club which is used to hold the club in hands. Grips are different from one another of its class. The more comfort you feel in gripping a club, the more confidence you (as a golfer) get.
As like most of golf related equipment the grips can vary based on some variables like size, surface texture, taper and few other features. Other than this it is advisable to regrip a golf at least once a year. But you may need to regrip your golf club more than once a year based on your use of it during practice and playing time.
For regripping your club you need to know how to select your new grip. You must choose what is best for you based on few variables like:
Size: use of wrong-sized grip will impact on your shot accuracy and distance may cause wrist pain as well.
Texture: restrains your club to move or swing in hand.
Firmness: The more firm grip the more stable shot you can play.
Prerequisites of regripping?
It is very obvious that you need golf club and new grips to replace your old one. So, let's find out the other prerequisites of regripping golf club:
Mineral Spirits (or other solvent)
Paint Tray
Tape (preferably grip tape, but any double sided tape will do)
Hooked Blade or Sharp knife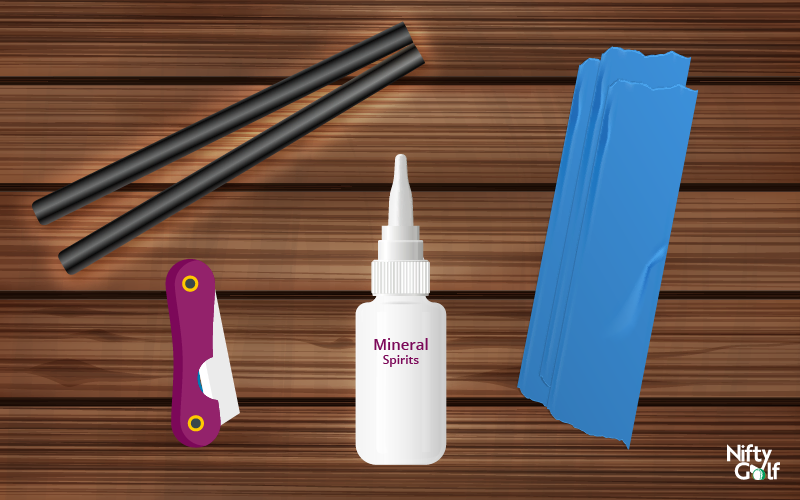 Many sporting goods shop and golf pro shops will provide you service of replacing golf club grips for a charge, but you can do this by yourself as well to save money. It is very easy and may take about 30-40 minutes once you have all the required items for regripping.
How to Regrip?
With the technological advancements, changing grips has turned into an easier process than a golfer usually think. I have segmented this process into 4 basic processes. These basic processes include few steps in it. The whole process is elaborated here:
Remove the older grip: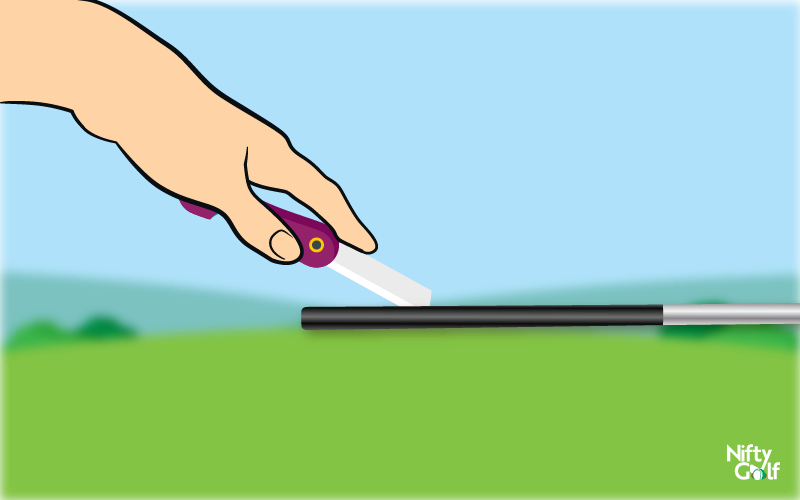 When you have decided to replace your club grip, firstly you need to remove the older grip by cutting it with a hooked blade or sharp knife. This cutting process can be the most time consuming section of regripping.
You May Also Like: Best Golf Clubs For Women
You have to be cautious while doing it making sure you don't cut the actual shaft. You better be careful not to cut yourself or others around you. (picture link). How can you be sure that you have cut it well? Answer is, it should peel back easily in your hands.
Clean the shaft: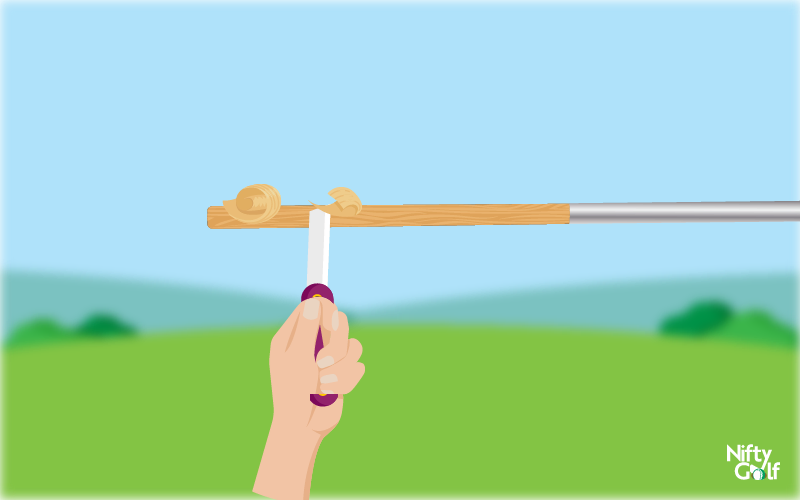 After cutting and peeling off the older grip, you need to ensure that there is no part of tape or grip left with the shaft. If you find any, clean it using knife or hand. You can use fluid to help cleaning; using specialized solvent is more suggested.
Apply grip tape and solvent: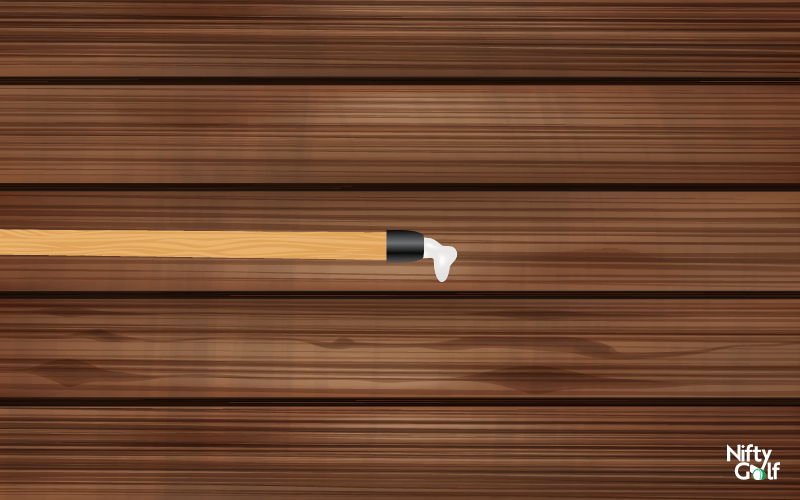 Apply new double sided tape to your required size that you will need while holding the club for playing. You may hold it in your hand or in a holding device(picture link). When it is held secured, place the paint tray just below the end of the shaft so that you may store the solvent that drips down while applying it in the shaft.
Then pour some solvent or mineral spirits into the new grip, close the ends using index finger or stick and shake it so that the solvent mixes up with the grip inner part smoothly.
Install new grip: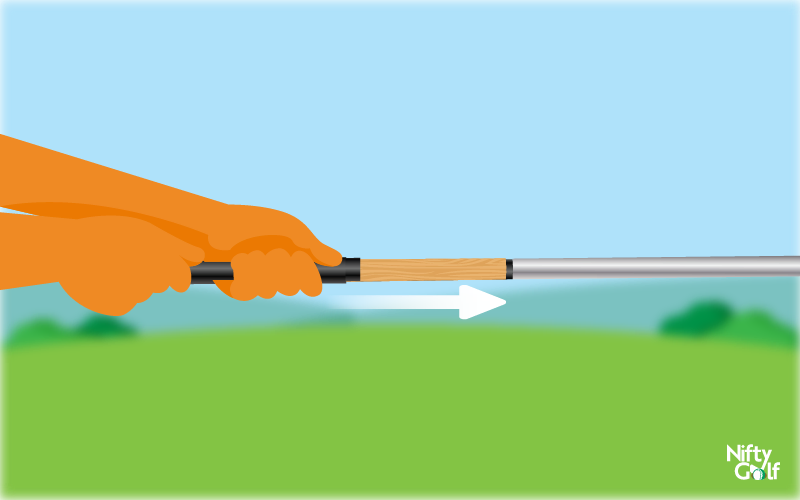 At this step you need to be more careful. The Steps should be followed in the following chronology:
Firstly hold the club tightly. You have set the club in any holding device then it will be easy for you as the club will not move, but if you are doing it in hand you may put the clubhead in between your shoes to get a better angle.
Then put on the grip onto the shaft. Grip will go onto the shaft easily because of the solvent but you have to be fast and proactive for aligning the grip properly. You will have about 60 seconds to align the grip properly after that it will be difficult to move the grip as the solvent starts to set.
Now, you may hit the bottom of the shaft in the ground to make sure that the grip has covered the shaft properly. +
Finally, clean it up and wipe off any residual solvent using towel. Once done put the club for at least 3 hours before use, but it is suggested to put it to rest for a day.
Advantages and disadvantages of regripping
Advantages:
Minimizes cost of replacing with new club
You will feel more comfortable with regripping than new clubs
You get better accuracy with new grips
Clubs durability increases
Disadvantage:
Initially it takes time to adjust your shot power and accuracy
Conclusion:
Worn grips do not provide you proper control over your shots, it can cause slippage and lead to a poor score. Benefits of regripping are endless i.e. lesser tension, smooth swing, better comfort, better performance resulting in lower score and more enjoyable golf.
You can regrip at home within an hour easily to precise your performance. Though it is recommended to regrip once in a year, you can regrip it whenever you feel the need once you master the process of regripping.