As you become a senior golfer, it seems a little hard to play a round of golf without fairway woods. Because fairway woods provide extra distance and loft than a usual driver for a senior person or long irons. No matter if you play golf competitively or for fun, a top quality golf fairway woods will help you.
Veteran golfers are most likely to search for best golf clubs that are well tuned for their style of game playing. That is why we designed this article, that includes 6 best fairway woods for seniors to ensure you enjoy your play at the golf course. Besides, you will get the best tips to buy fairway woods that will help your gameplay.
Top 6 Best Fairway Woods for Seniors
We have worked for hours to find out the top fairway woods for senior golfers. We have reviewed near about hundred fairway woods and pin pointed their pros and cons. Here are our top picks for senior golfers.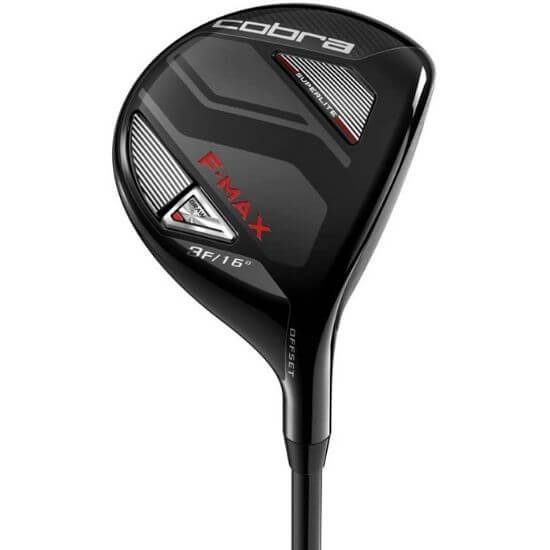 Cobra Golf has been a renowned brand for best quality golf clubs for many years now. The F-max superlite fairway is our top pick for best fairway woods for seniors because of the faster ball speeds with dynamic launch. The club is made of graphite as a result it weighs light but it is durable.
The F-Max has a forged 455 steel face that provides higher dynamic launch and faster ball speeds. As a result, you will get straighter, more accurate ball flights to achieve better distance. It has a premium outlook with matte black finish. Club head cover is included in the package and that looks great as well. Besides this club is available in 16, 20 and 23 degrees loft angles. But there is no option to adjust the weight of the clubhead.
Apart from the senior flex, you will find this club in regular and stiff flex too. You can buy any of the 3-wood, 5-wood, 7-wood or sets of all 3 as well. This is one of the few fairway woods that is available for both left handed and right handed golfers.
Why it is best for seniors
It is a lightweight golf club made with graphite, you will love using this club and generate a good distance.
Dedicated flex options for seniors make this golf club stand out from the regular golf clubs.
Available for 3-wood, 5-wood and 7-wood
Things we liked
Creates higher dynamic launch and faster ball speeds
Provides straighter, more accurate ball flights
Lightweight in every segment such as club head, shaft and grip as well
Available for both left handed and right handed golfers
Premium Outlook
Things that can be improved
Not much customization options
No weight adjustability feature
Final Verdict
If you feel that you have lost a little club head speed due to age or physical limitations, the F-Max superlight fairway wood can help you most in this regard. Considering the price this golf club offers a great value performance with a prium outlook.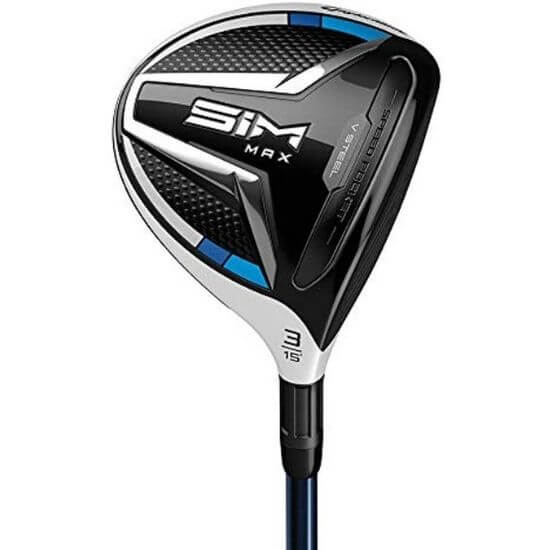 TaylorMade is one of those few top brands that produce high performing golf clubs regularly. Their SIM Max fairway wood was first launched in late 2019. Since then it's been a top priority for most golfers.
The SIM MAX fairway wood is constructed with an unique combination of carbon crown and steel body. You can be pretty sure that you will hit the center of the club face as it offers a 185cc head design with center of gravity (CG) positioned properly in the club head. This oversized clubhead size is the highlight of this club. And it generates more ball speed than other fairway woods.
You will get this fairway wood in several loft angles such as 15 degrees, 18 degrees and 24 degrees for senior flex. Coming to the shafts and flex options, TaylorMade suggests only Fujikura Ventus shafts best for the SIM MAX fairway woods. But you can customize the flexes for additional ball speed and forgiveness according to your playing style.
Why it is best for seniors
The club has a lower center of gravity to provide higher launch on perfect hits.
Durable multi-material construction with steel body and carbon crown
It allows increased sole flexibility and designed to provide additional ball speed and forgiveness on low-face mis-hits
Things we liked
You will have higher launch, more distance and effortless performance from this club.
Generates more ball speed than other fairway woods
Quality construction
Good looking
Also available in regular and stiff flex
Things that can be improved
Only for right handed golfers
Slightly expensive
Final Verdict
If you are looking for a golf fairway wood that offers more distance, high launch and mid-low spin, you will love this club. But if you are a left handed golfer, you may not find this club appropriate for you.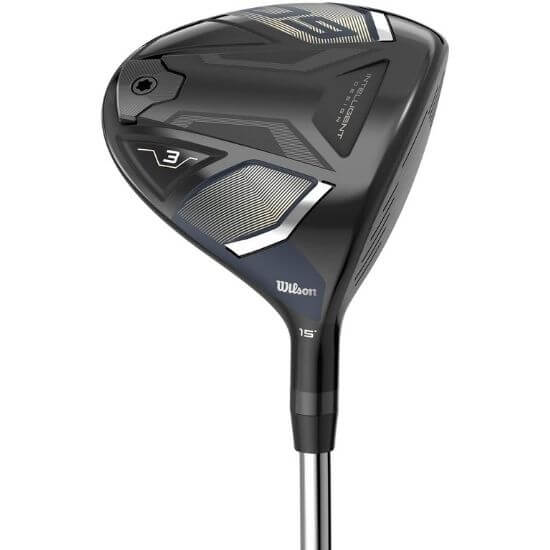 Wilson D9 is one of the best value fairway woods for golfers including senior players. It is the latest model introduced by wilson in 2021. The premium look and amazing features like the forgiving face of the club is worth the price.
The design of the D9 fairway wood from Wilson allows the club to sit square at address for easy-launching that gives confidence on having a good swing. The club is constructed with graphite to make it lightweight. And the variable face technology helps to generate high ball speeds and high launch angles. The face is designed to deliver more feel and more distance.
You will find this club in 3 different loft angles, and different flex options like regular and stiff. So, not just senior golfers, any regular golfers can use this club to improve their game as well.
Why it is best for seniors
It is lightweight but made with quality materials to ensure durability.
Variable face technology is used in this fairway wood to produce higher launch.
The Wilson
Things we liked
Generates high ball speeds and high launch angles
More forgiving
Available in 3 different loft angles
Premium outlook
Other flex options available as well.
Things that can be improved
Only for right handed golfers
No weight adjusting feature
Final Verdict
When the latest model of golf club delivers your required performance, you can certainly invest on that. The Wilson D9 has the features and quality that you can rely on.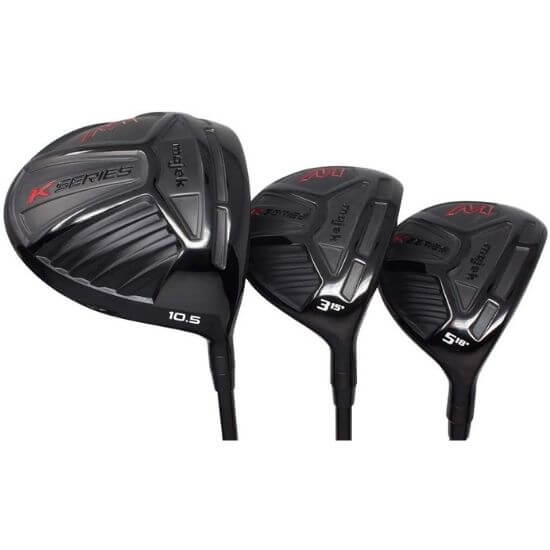 An elite engineer group members have worked to manufacture the Majek K-Series drivers and fairway woods. They were so competent in designing such a golf club that being a 3 years old club it makes its mark on our top chart in 2022. Let's have a look at the features and performance of this golf club and find out why it is a top pick for many golfers.
First of all, the Majek K-Series has a standard rusty outlook that is loved by most senior golfers. Then the experience engineering approach behind the club is successful in creating a golf club that ensures maximum ball flight. Besides the extra thin clubface design provides maximum smash factor. It's a good blend of features and that reflects in its performance.
The sleek black plasma finish and the premium graphite shaft promotes a faster swing speed for greater distance. The shaft is a lightweight one. You will enjoy lifting it and have a proper swing.
Why it is best for seniors
Standard looking
Ensures maximum smash factor
Provides a good amount of ball speed to cover a good distance.
Things we liked
Provides maximum ball flights.
Lower center of gravity creates higher launches on good hits.
Promotes a faster swing speed for greater distance
Things that can be improved
Very expensive
Only for right handed golfers
Final Verdict
If the outlook and price of the club doesn't bother you, the Majek K-series fairway wood is the best club you can find. The performance of this fairway wood is very satisfying.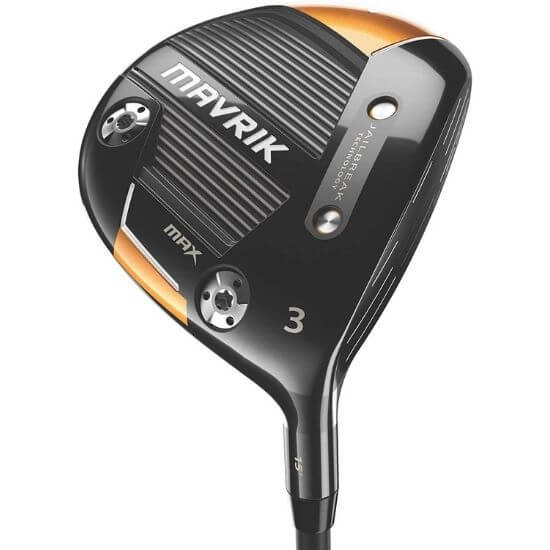 Callaway is the top brand in the golf equipment industry. There should not be any doubt about it. Their introduction of Artificial Intelligence in designing club faces is a revolutionary technological advancement. And the Mavrik series golf clubs are catching the eyes of experienced golfers for the lucrative features and performances.
The Mavrik 2020 fairway wood is the best for distance. It provides maximum distance with accuracy. But you can enjoy this club only if you are a right-handed senior golfer. The weight adjusting features can be your savior if you utilize this feature properly. You can enjoy different launch angles, spin-rates by adjusting the weight in the clubhead.
There are lots of customization options for the Callaway Mavrik Fairway wood. Lots of shafts, flex and loft angles to choose from. But Callaway recommends Project X Evenflow Riptide and UST Helium shafts for best performance from these golf clubs.
Why it is best for seniors
It weighs very light. Senior golfers can have their proper swing the club.
The weight in the clubhead can be optimised for better performance based on individual playing skills.
You can enjoy different launch angles, spin-rates and find out your perfect match for a fairway wood.
Things we liked
Provides maximum ball speed and high MOI shape.
Three High Performance Stock Shaft Offerings
Lots of shaft customisation options can help the experts most
Comfortable grip and easy launch
Regular, Stiff and Ladies flex available too
Things that can be improved
Senior flex is available for right handed golfers only
Slightly expensive.
So many options of customization can confuse you if you play occasionally.
Final Verdict
The Mavrik series is one of the most favourite golf clubs among professional golfers for numerous options for customisation. There are many other reasons to choose this club as well.
Titleist is known for golf clubs that generate good speed alongside their golf balls. The term TS stands for Titleist Speed. Each club in this series is good for bringing speed to your game. The TS2 has a traditional look that matches the personality of the seniors who love a simple and standard outlook.
Titleist introduces golf clubs for a wide range of golfers. The TS2 is the one we found the best match for the senior golfers. Because it provides more forgiveness, ball speed, and lower spin. Moreover, The TS2 fairway woods are best for their maximum forgiveness across the face. The impact sound with this club is quiet and solid. You will feel confident hitting the ball with this club.
The club can be used by both right and left handed golfers. Coming to the customisation features, you can choose different flex options too depending on your preference. And there are enough loft angles to choose from.
Why it is best for seniors
Traditional Outlook
Lightweight
Easy to use
Things we liked
It brings more speed to your game
Provides maximum forgiveness across the face.
Good looking
Affordable price
Lots of customization options
Things that can be improved
Does not provide enough spin
Difficult to control on miss-hits
Final Verdict
The TS2 is a good option for golfers who play the game regular and consistently. Because, if you miss to hit the ball properly with this club you can be in deep trouble. But if you hit the ball properly, you will get a good result.
Buying Guide on Fairway Woods for Seniors
It is a fact that with age, energy declines. But when you play golf you need to hit the ball higher and longer to win a round of golf. That is when for a senior golfer like you, your golf clubs should be precise to deliver long and high flying shots. Clubs like fairway woods and hybrids can play a crucial role in this regard.
At this age, you must look at clubs with quality and performance over quantity. We designed this buying guide with intricacy to ensure you get a precise idea on what to look for in a fairway wood. Lets learn more about this without further delay.
Lightweight and Bendable
Carrying weight is a challenge when we grow older. As a result your swing speed can slow down with the regular clubs that you used to play at younger age. So the club weight plays a significant role in the buying decision on any golf clubs for seniors. Lightweight clubs should be the first priority for senior golfers.
But we don't recommend compromising the quality and getting lightweight golf clubs. There are numerous brands that produce golf clubs with graphite shafts and carbon fibre composition. Selecting those clubs will ease your time on the golf course.
Budget
When it comes to buying any sports equipment, budget is very important. Because there are so many options to buy and they belong to different price segments. It may not be a big issue for a golf enthusiast but we don't recommend spending big if you play the game for fun only. And again if you are looking forward to improving your golf skills then you can invest more in top quality golf fairway woods.
Advanced Features
The latest technologies often bring advanced features that ultimately eases human life. In golf, it's applicable too. Top brands like Callaway, TaylorMade, PING and many more anr introducing advanced technologies in their latest golf clubs. Those features are beneficial for senior golfers too. For a better experience than before experts suggest you have the latest golf clubs with advanced features.
Apart from these specific factors you need to consider the following factors as you need to consider them for buying any golf club.
Club head size
Loft angles
Distance it provides
Look of the club
Shaft quality and customization options, etc
Final Thoughts
Finding the best fairway woods for seniors is a little challenging task as not many top golf clubs offer the senior flex option. And there are few factors like clubhead style, outlook, forgiveness and distance plays crucial roles in selecting seniors golf clubs.
The best combination can ease your gameplay. And the wrong club can trouble you a lot. Hopefully the mentioned clubs will be a good match for you. Let us know your comments and drop any questions in the comments section. Our experts will get back to you soon.