"It doesn't matter how much you win, if you win by an inch or a mile, winning's winning."
This is the reality of any sport. All it matters is to finish well and get the result in your favour. In a round of golf, a single shot played less than your opponent can win it for you.
In this circumstance, the best quality golf club can make it or break it obviously along with your expertise. To be more precise, having the best golf putter in your golf bag is a must. Not just carrying the best putter but also knowing every bit of golf putter can help bring the best outcome in golf.
There is a lot to learn about a putter to understand its use and importance. For example, types of putter, types of putter heads, putter shafts, putter lie angle and so on.
If you are thirsty enough to learn about the most crucial golf putter, skim through this article. You will be hydrated in the next 10 minutes regarding everything about the golf putter.
What Is A Golf Putter?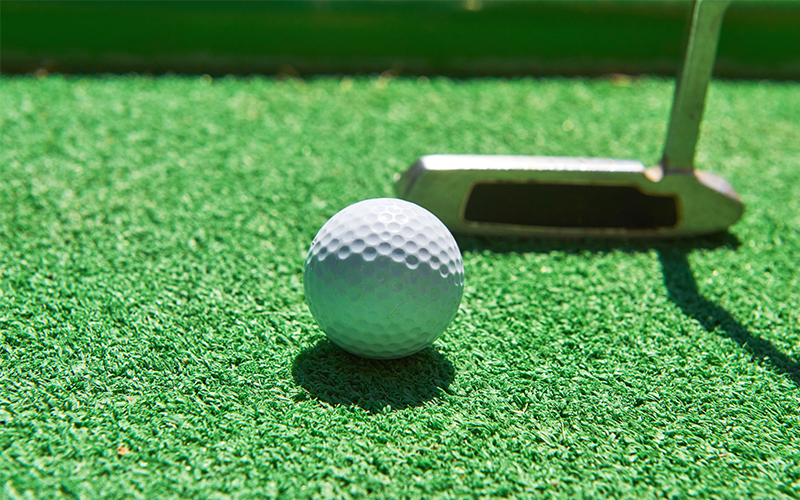 It is a golf club used to play relatively short and low-speed strokes; mostly the final stroke to roll the ball into or near the hole. It has a completely different club head design compared to the other golf clubs in a golfers bag.
Though there are no strict rules on carrying any particular golf clubs or not, you will hardly find anyone who will play without a putter. There are several types of golf putters available in the market. And in many cases, golfers carry more than a putter too.
Let's explore these types of putters to understand them and find out which golf putter type is best for you.
Types of Putter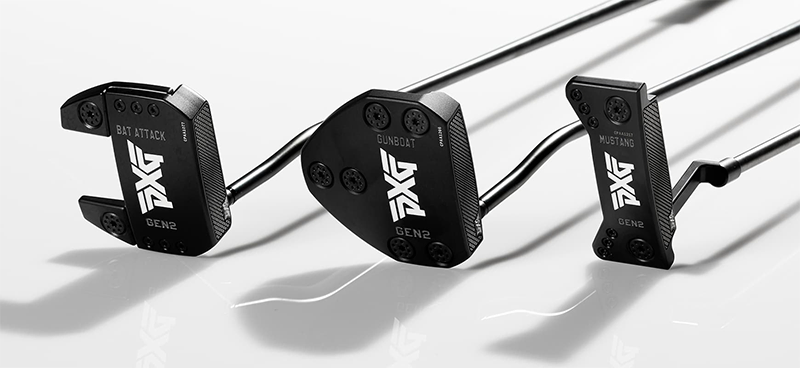 Among the different types of clubs, putters have the maximum number of classifications. Especially based on its design that includes head design, club face design, shafts and so on.
Types of putters based on head design
You will find 3 types of clubhead shapes for golf putters in the market. They are named as blades, peripheral-weighted also known as heel-toe weighted and mallet.
Blades Putters: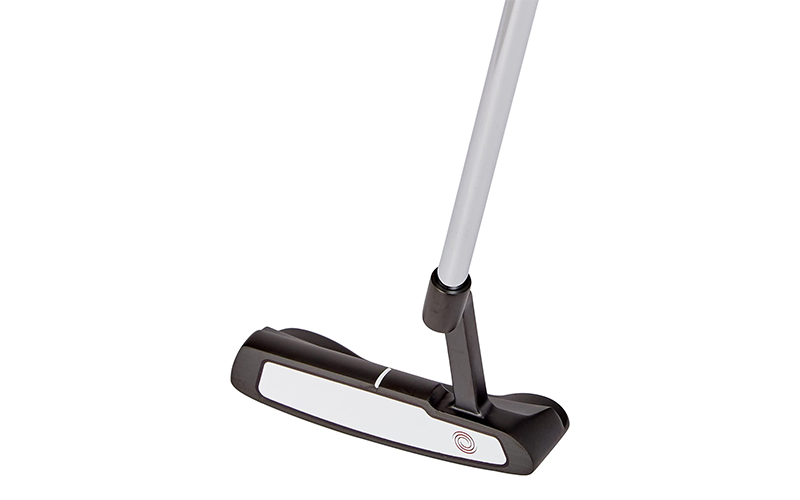 The thinnest clubhead design belongs to the blade putters. Blade putters are the most traditional putters with the simplest of club head design. Weight of this putter holds on the toe side. But overall it is a lightweight putter.
Best for:
Players with straight putting strokes because this putter offers better accuracy and lesser spin.
Hard, fast greens and require more of a delicate touch.
Mallet Putters: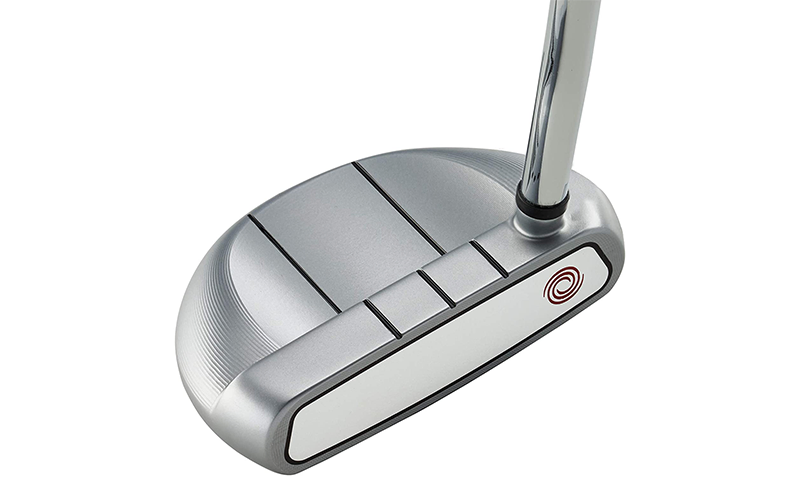 Compared to the Blade putters, mallet putters have a bulky club head design. It is an upgraded model of putters designed to provide better forgiving and lower center of gravity. This model of putters is a better option for beginners who tend to miss the hole. With a mallet putter the ball will not deviate much even if you miss the hole.
For Junior Golfer: Golf Clubs For Junior
Best for:
Golfers who love lower and deeper centre of gravity
Beginners to improve performance on off-centre hits.
Heel-toe weighted putters:
It is an updated version of blade putters. It may have several outlooks, but in most cases it offers more material at the ends of the putter. This added weight allows more forgiveness than blade putters but with a similar feel.
Best for:
Golfers who are good at transferring weight.
Those who love playing with heavier golf clubs.
Types of putters based on faces and inserts
Considering the club face style and inserts there are three (03) types of putters found in the market. They are: smooth-faced, groove-faced, and insert-faced.
Smooth-faced putters: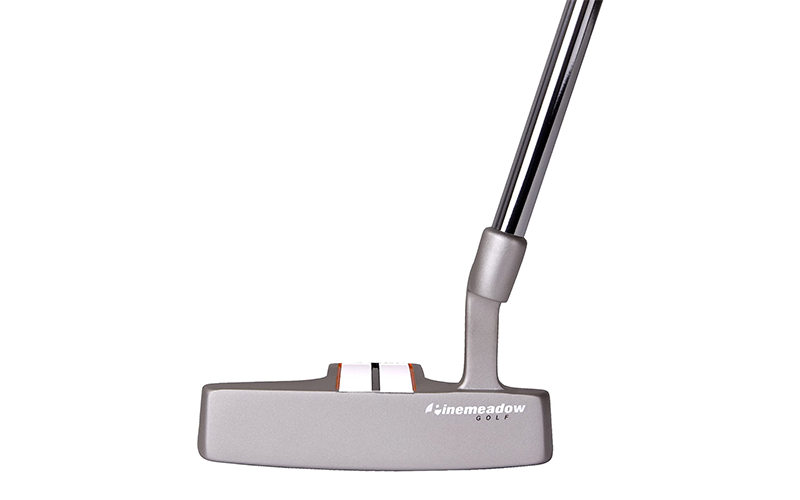 The name describes the key feature of this putter. It has no groove and offers a flat club face. if you can swing perfectly, this type of putter is for you.
Groove-faced putters: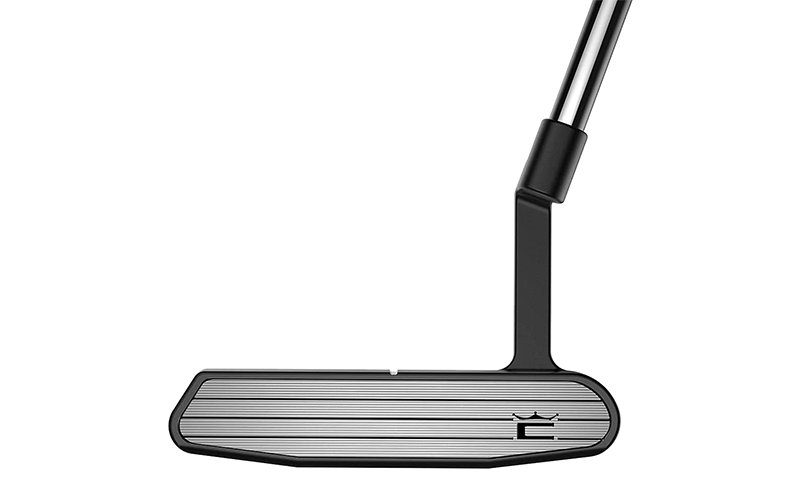 The groove faced putters offer grooves in the putter face to provide better control and create spin, especially top-spin on purpose. Players with advanced golfing skills can benefit their gameplay with such golf putters.
Insert-faced putters: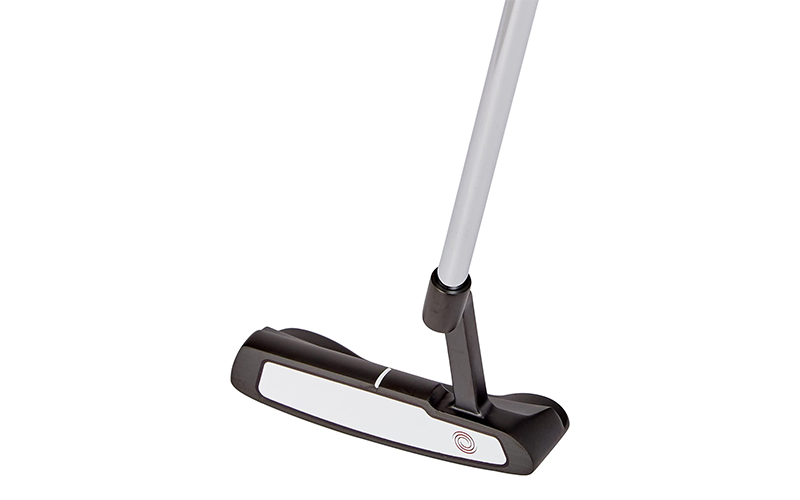 This kind of putter features a softer material mostly synthetic rubber also called as inserts in the club face to provide a softer feel while putting. That material can be in-built or externally attached. The insert is mostly made of synthetic rubber. The ball should make contact with the softer insert at impact.
Types of putter based on shafts and holes

Putters can be classified again in 3 more segments based on the types of shaft place. They are: hosel off-set, heel-shafted, and center-shafted.
The hosel offset is the most common shaft placing design. You can identify the differences easily by observing the points where the shaft is attached to the club head. In the hosel offset the club is connected to the shaft by a bent piece of metal called a hosel. It helps you get better at aiming. On the other hand, if the shaft is directly connected to the club head without any hosel it would be either heel-shafted or centre-shafted based on the position the shaft connects to the club head.
Importance of Putter length
Having the right length of club is crucial in golf. Especially when it comes to the putters, the importance of the club length needs no introduction. You can't categorize the putter length because it varies from person to person based on their height and other preferences.
In a normal scenario, you will find putters with a length of anywhere between 32 inch to 35 inch. But before going deep into the conversation, you need to know how putter length is calculated.
Putter length is the distance of your wrist-to-floor. Based on your height and posture of swing it can vary from person to person. The correct putter length will also help you strike the ball consistently from the middle which will help your distance control.
Follow the following video or read our dedicated article on how to measure putter length for detailed learning.
Conclusion
Arguably putter is the most important club in golf. Though it has the simplest of look and flat clubface among all the golf clubs it has a lot to learn that differentiates its classifications. Putters are devoid of any lofts or bounce angles. Metals or plastics are used as inserts to give a smooth feel. So, when you are just about to put the ball in the hole, putters can help you roll the ball smoothly in the hole.
Hope we covered all the answers to understand the golf putter and its uses. This would help you find the best golf putter for you. If we missed out any information to share, do write back to us.