Distance is what you check while trying a new driver. Isn't it? The TS1 from Titleist will satisfy you with the distance for sure. More distance in the moderate or minimal swing is what most golfers look for while choosing a driver. If you are a believer in such concepts, then the TS1 from Titleist would be a great match for you. The Titleist Speed (TS) series from Titleist is designed for peerless pursuit of speed.
But is it worth buying? What are the pros and cons of this driver? What are the features that make it outperform other drivers of the same price bracket? Lots of questions arise before buying the best golf club set or individual, especially a driver. This is the article where TS1 review will be shared to help you better judge this driver and decide whether you should buy it or not?
There is a lot more to know about TS1. Scroll down to learn more about Titleist and the TS1 driver.
Introducing Titleist as a Brand and Their TS Drivers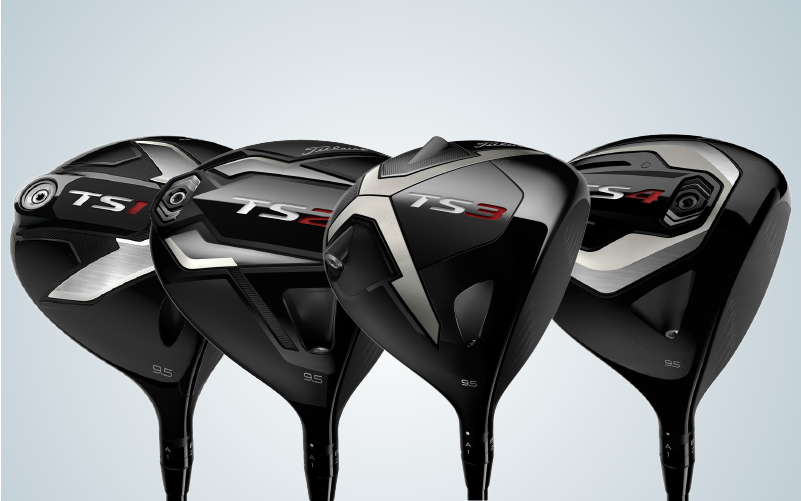 Titleist, derived from the word "titlist", meaning "title-holder" is an American brand for golf equipment headquartered in Fairhaven, Massachusetts, United States. Today Titleist is one of the oldest brands for golf equipment. The brand was introduced by Philip E. Young back in 1932 as a golf ball manufacturer. Along with the age, Titleist is one of the most trusted golf brands in the market.
Titleist is now nearly a hundred years old brand in the golf industry. They produce almost all the equipment for golf that you may need to play. Their clubs, balls, gears are now globally renowned.
The TS1 from Titleist weighs only 275 grams but is designed to generate maximum distance by maximizing moderate swing speed. Users found to score more distant shots with the TS1 than other drivers of the same price bracket.
Titleist TS1 Review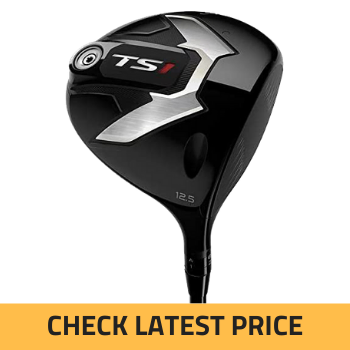 The TS1 is designed with a 460cc modern shape clubhead that provides higher launch and spin. The TS1 is best for its fixed center of gravity (CG) location. Despite the lightweight, the TS1 is capable of producing maximum launch angle and distance with moderate swing speed. This is the competitive advantage of TS1 over other drivers.
You may jump onto your favorite review segment or even go through the complete review step by step. Here we reviewed the club based on its looks and performance.
Looks & Performance
When it comes to reviewing any driver it should look good as well as its performance. So the TS1 is reviewed from these 2 major perspectives.
Looks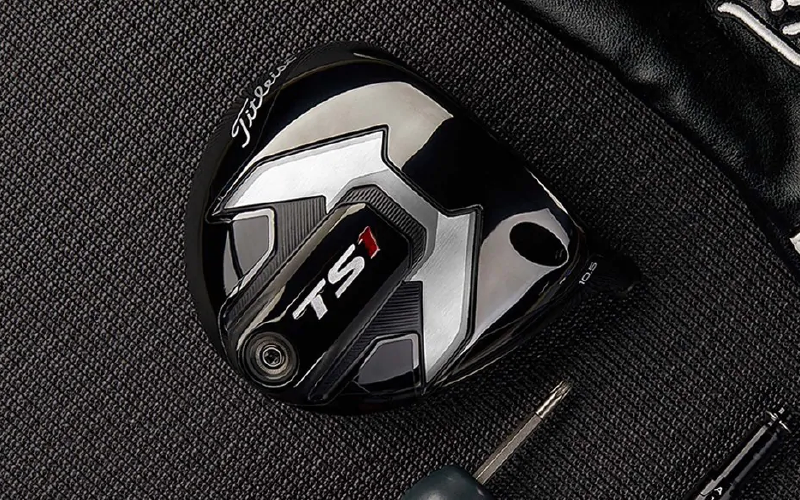 Titleist has made the TS series in black color; the color is probably loved by all. On the black body, there is a simple triangle in silver color. The club features silver wings and the simple TS and red highlighted 1. These are their brand colors. This color combination is not new to Titleist users. All 4 of the TS series have this identical outlook. The outlook is good but not as great as Callaway Mavrik or Epic series.
Performance
As earlier mentioned, the Titleist TS1 feels lightweight and easy to swing. The driver is light in weight because it features not only a lightweight clubhead but also the shaft and grip weight less than traditional counterparts.
The lightweight feels great in hand and helps to get some extra yardage. The following launch monitor data explains the scenario better.

Here is the average result of 10 swings. Here you can see that 218 yards have been hit on average with a ball speed of 128 mph and 93 mph club speed. So, the TS1 is actually capable of hitting long with low to moderate swing speed. The spin rate is also pretty good.
But there is some issue that might bother you. The driver produces inconsistent results, sometimes very unusual results. Especially when you try to loft the ball a little higher, it might loft a lot. Besides if you fail to hit the sweet spot of the clubhead, you might get a very low distance covered.
Pros
Plenty of forgiveness making it attractive to higher handicappers
Very easy to swing with good speed
The lightweight design will mean this club is a good option for junior golfers as well as for players of all ages.
Cons
Bends towards left sometimes
The high amount of spin
Great club for expert golfers who are capable of hitting the center of the club consistently. A slight lapse of concentration and mis-hit can bring disastrous results.
Concluding Remarks
Titleist as a brand is remarkable. The golf balls from the titleist are simply the best. When it comes to the golf clubs, to be honest there are certain brands like Callaway, Taylormade has been better in producing modern day clubs with technological advancements and golfers demand. But you can't just write off Titleist.
They are better than many other brands and their improvement in producing quality golf clubs are worth mentioning. The TS3 and TS4 are very good examples of that. The TS1 is a good driver for the expert players who tend to hit the center of the club most times. Else it gets difficult to control your shot sometimes.