Suppose you have just started playing golf and you don't know much about different types of golf clubs. Or you have been playing golf for months. But now you need iron in your golf bag and are looking for it. So are you worried about choosing the most appropriate irons for you? Keep your concern aside for a while.
This article will help you find out the suitable clubs from Callaway Rogue X Irons. Then you will have a perspective idea of both the positive and negative sides of Rogues.
Aren't you interested in gathering information about Callaway Rogue X irons? If it is so, just keep an eye throughout the article.
Callaway Rogue X irons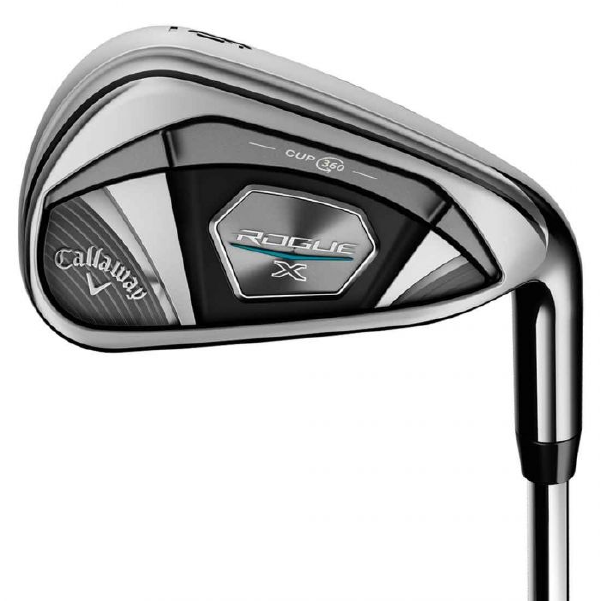 You can be sure that Callaway Rogue X irons are lighter, stronger and longer than any other irons of Callaway. It is said that the trend has spread over from Japan, so you can think without any doubt that Rogue X is particularly designed to work smoothly. You can improve your golf swing for the features provided by these irons.
Rogue X Irons are a total distance overhaul. They are based on 360 Face Cup Technology and VFT of Callaway. You will get multi-material construction, urethane microspheres, and a component package in these irons as they are designed to provide maximum distance.
Take a look here.
To Whom Callaway Rogue Irons Are Made
Callaway's Rogue X irons are made for those players who want the combination of forgiveness and maximum distance at a time.
If you are a player of too little spin or launch and anxious about it. Take a long breath, nothing to worry about. Rogue X irons are here to make you covered. So whether you are a beginner or a pro, Rogue X irons are for you. They are made for all types of players of all ages. You will get used to these clubs at any stage of your game.
Features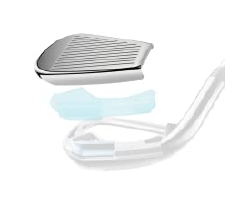 If you want an iron lighter in weight and longer in length, Rogue X is for you as it provides these features with stronger lofts. Wide sole pulls the CG low and deep for easy, high launch and long carry.
360 Face Cup and VFT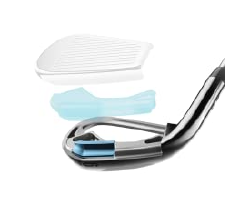 Rogue Pro Irons are the combination of Callaway's renowned 360 Face Cup technology and Variable Face Thickness (VFT) technology. These advanced technologies will extend the section of the face and deliver you a fastball speed. Face Cup uses a shallow, elastic rim around the perimeter of the face that turns away and delivers at impact for enhancing ball speed. VFT also fixes how the face moves to give you more increased ball speed on off-center hits. These two combined technologies improve ball speed and distance.
Tungsten Weighting for Optimal Flight & Control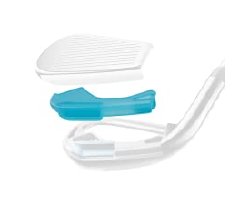 You will be able to set the CG in every long iron by Tungsten Weighting with unique precision, increasing optimum launch and control at each individual loft. The tungsten, heavier than steel, focuses substantial weight into a small area in the form of a complexly formed part, which is key to precisely controlling CG location.
The bright side of a slight clubface is swift ball speed and long-distance. On the other hand, the flip side is that it creates a nasty sound and distasteful feel for its extreme vibration. You can use Urethane to dampen vibration for giving an improved sound & pleasant feel. Besides, it can highly decrease the face's capability of flexing, lowering COR and ball speed. The flexible-urethane microspheres have the sound and feel which will make you realize the benefits of urethane.
Benefits You Are Going to Enjoy
The features will help you recognize the iron but a question may still arise in your mind, "Is this Rogue X iron is beneficial for me?". The answer is yes, its looks, feel and performance will help you find out how you are being benefited using it. And that's the reason we made "benefits section" so that you can know which feature is for what use. Let's know in detail.
Performance: Callaway Rogue X is most preferable for its capability of gaining distances. You can get an extra 7 yards in overall distance. Most important thing, if you are a high handicapper with less swing speed, you will definitely love this Rogue X iron after giving it a try. The longer and lighter shaft made this iron remarkable for super performance. And the 360 Face Cup works here for increasing ball speed.
Forgiveness: Rogue X Iron is very forgiving, especially for the off-centre shots and you are getting more distance to the off-centre hits for the VFT technology. So the golfers of high handicap can choose this one as they are going to enjoy long distance.
Look & Feel: The graphite shaft of Rogue X Iron improved the overall look. And the elastic-urethane microspheres will make you feel more comfortable. Also the sound is also solid in most areas.
Key Facts
Brand Name: Callaway
Model Name: ROGUE X IRON
Material: Graphite
Manufacturer: Callaway Golf
Included Components: Golf Club
Hand Orientation: Left Hand
Pros
You will get faster ball speed by 360 faces up technology and Variable face thickness technology.
Very lightweight.
Longer distance.
Flexible-urethane microspheres will help you dampen the vibration at impact.
Pleasant sound and feel.
You can achieve higher launch conditions with the help of thumbs-weight pads at the bottom.
The Ultimate Distance Iron.
The graphite shafts are nice to use.
Very forgiving.
Easy to hit.
Perfect shaft stiffness.
Great feel and control for the mid to high handicap golfers.
Will improve your miss-hits.
Cons
Relatively shallow descent angle.
Unsatisfying feedback.
Made by soft materials.
Golfers may choose a heavier club.
Little lower lofted iron.
Launching Date & Price
UK Launch: 09 February 2018
UK Launch RRP: £849
USA Launch: 09 February 2018
USA Launch RRP: $999.99
European Launch: 09 February 2018
European Launch RRP: €999
Frequently Asked Questions
What are the lofts on Callaway Rogue X irons?
| Name | Loft | Graphite Swing Weight |
| --- | --- | --- |
| PW | 41° | D0 |
| AW | 46° | D0 |
| GW | 51° | D0 |
| SW | 56° | D0 |
Are Rogue X irons any good?
Rogue X irons will give you the most pleasant feel for its forgiveness. They are lighter but stronger as well as longer which will definitely be good for you if you can keep pace with some of the disadvantages of these irons.
"The standard rogue might be the biggest-selling iron out there, but the Rogue X is the longest." Says Dave Neville, Callaway senior director, brand and product management.
So Rogue X irons will be better for you.
What is the difference between senior shafts & light shafts?
There is no major difference between these two shafts. Light shafts are almost equal to senior shafts.
What kind of shafts are included in these irons?
They provide graphite shafts and those shafts are very nice to use. You will get perfect shaft stiffness from these irons and be able to take your game to the next stage by improving your handicaps.
What is the length of Callaway Rogue X irons?
Rogue X irons are of standard length. You know what standard length of a club will suit any golfer. So nothing to worry about the length of Rogue X irons.
Conclusion
After taking a look above, you have got the information required to know thoroughly about Callaway Rogue X Irons. You have also got the idea who can use these irons, for whom they are better to use, and for what stage of a golfer it will suit. There's no doubt that you can use these irons even if you are a beginner.
As a golfer, you will get the capability of improving your golf swing through these clubs. Now it's up to you whether you like those or not. If you think you can match up with these irons and they will provide you enough benefits despite their cons, you can consider this. Have a perfect one and enjoy golf.