Just as golf bags are essential for golfers, so are hybrids essential for golf bags. It is one of the major equipment among 6 types of golf clubs. If you are about to look for one of them, you will find it here. We are giving you a complete review and overall presentation of Callaway Rogue X hybrids in detail. Know the advantages and disadvantages together at a glance. Gather knowledge about their features and product details.
You may consider these hybrids in your buying list or may not. Whatever it is, you can definitely make your decision after reading the article completely. Let's start reading.
Callaway Rogue X Hybrids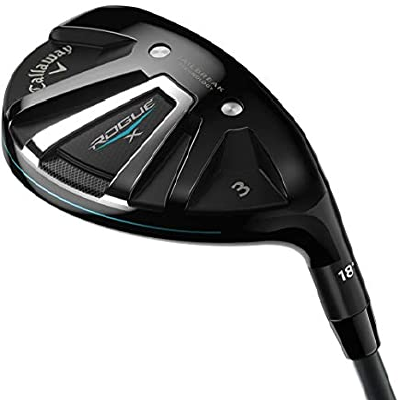 "Rogue X hybrids are bigger, more strongly lofted, and are longer than the standard Rogue."

— Alan Hocknell
Rogue X hybrids are the first hybrids made by Jailbreak & Face Cup technology. The combination of these two technologies makes them more powerful.
When Callaway first appeared in the market, there was no hybrid with this brand. After several months, hybrid comes on the market and it was the Epic hybrid. Then Rogue X hybrid came including the jailbreak technology. For the first time jailbreak bars are added in the head in a hybrid as well.
Rogue X hybrids are considered to be the finest quality products for their extraordinary features. The larger head of The Callaway Rogue X version generates a very low CG and high MOI design, with powerful lofts so they can fill a set of X irons.
Who Are Callaway Rogue X Hybrids for?
Rogue X hybrids are made for golfers of all levels. Yet better players can be benefitted much from these clubs. If you are a beginner, nothing to worry about. You can adjust to it as well. Whether you will be benefitted or not, it will depend on how much you can use the club.
If you are a professional golfer, undoubtedly you are more experienced than any other golfers. So it will be easy for you to take more benefits from these clubs. So the verdict is that both beginners and pro golfers can use these hybrids. Just their performance development will differ as their experiences won't be the same.
Features
Jailbreak Technology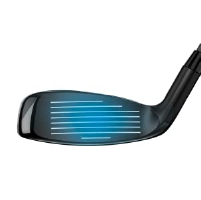 Jailbreak technology has successfully been downloaded for the first time in Callaway Rogue X hybrids. Two steel Jailbreak bars strengthen the body and give more influence on the face so that you can improve ball speed and distance.
Ultra-thin Face and Hyper Speed Face Cup Technology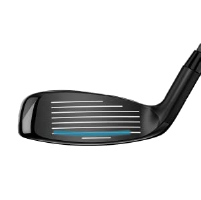 The ultra-thin, Carpenter 455 steel face is relatively faster. Jailbreak technology enables it to be faster than before. The combination of jailbreak technology and face cup technology is leading the industry by controlling speed across the face. This face cup technology basically enhances the ball speed. Rogue hybrids produce faster ball speed and long distance on middle point and off-center hits.
Internal Standing Wave
To locate the CG with tremendous precision, the exclusive internal Standing Wave will help you. It positions the CG lower and forwards to improve easy launch.
Product Information
| | |
| --- | --- |
| Hand: | Right hand, Left hand |
| Flex: | Light Flex, Stiff Flex, Regular Flex |
| Shaft: | Graphite |
| Golfer: | Men's |
| Material: | Steel |
| Swing Weight: | D1 |
| Shaft Name: | Aldila Synergy |
| Shaft Weight: | 60g |
| Grip: | Lamkin Z5 |
| Manufacturer: | Callaway |
Launching date & price
UK Launch: 09 February 2018
UK Launch RRP: £229
USA Launch: 09 February 2018
European Launch: 09 February 2018
European Launch RRP: €269
Things We Like
Equipped with lighter weights, stronger lofts, and larger club heads.
Titanium bars of the face strengthens the body which will make your game easier to play.
Hyper Speed Face Cup maximizes energy transfer and enhances forgiveness.
Straight ball flight and satisfying trajectory that is encouraged by ultra-low CG location.
Designed to improve the highest distance.
They offer exceptional ball speed from the effect of jailbreak technology.
Jailbreak and Face Cup technology work together to improve one's swing and game performance.
The shaft is manufactured to increase speed, firmness, feel, durability, and balance.
Extremely versatile.
Very easy to launch.
Custom shafts and grips at no extra cost.
The Rogue hybrid appears with standard and Rogue X models.
These hybrids are manufactured in a large range of lofts, from 2H to 11H.
Things That Can Be Improved
The price is a little bit high.
They have a fixed center of gravity weight.
If you are still have any confusion about this iron, you can be more clear by watching the following video.
Callaway as a Brand
Callaway is at the top of the golf industry and very effective in marketing the product. This American-global company was founded in 1982 by Ely Reeves Callaway, Jr. Now Callaway is remarkable for its outstanding products like golf equipment, golf accessories, and other golf products relevant to life-styles. And the quality of their products is exceptionally praiseworthy. They have a total of 18 gold medals for manufacturing the top-selling products.
Frequently Asked Questions
What is the difference between the Callaway Rogue and Rogue X hybrids?
The main difference is that the Rogue hybrid is similar to the style of Iron club. But the Rogue X hybrid is different and more like a fairway wood.
What are the lofts of Men's Rogue Hybrid?
| | | | | | |
| --- | --- | --- | --- | --- | --- |
| Name | Loft | Availability | Length | Lie | Swing Weight |
| 2H | 17° | RH / LH | 41.00" | 57.50° | D2 |
| 3H | 19° | RH / LH | 40.50" | 58.00° | D2 |
| 4H | 21° | RH / LH | 41.00" | 58.50° | D2 |
| 5H | 24° | RH / LH | 39.50" | 59.00° | D2 |