Sometimes, for a golfer, it becomes a matter of thought that what irons are suitable and what to choose. Then they start looking for some specific brands of irons and their reviews. Callaway is such a brand which is searched and still being searched by many golfers, probably by you too. That's why you are here. Callaway Rogue Pro irons are one of the significant products of this brand which appears with extraordinary qualities.
Rogue Pro irons are made for the pro golfers and their Improvement in golf. So if you are at the pro level of golfing, and looking for such types of irons, then it will be easy for you to explore it here elaborately.
This article gives you some specific reasons to keep these irons in your consideration. At the same time, it gathers necessary information to know the defects of these irons. So you are getting both in one and this review will definitely be helpful for you. Let's see what's here.
Callaway Rogue Pro Irons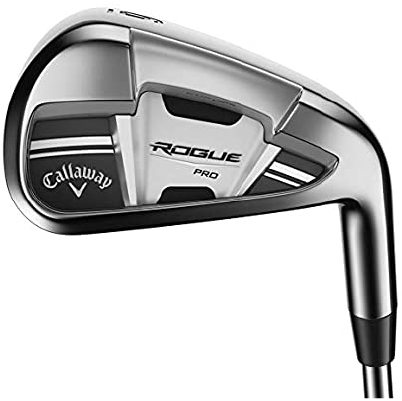 Rogue pro irons united with three qualities together:
Combination of these three features appears to users with a great appeal. They are designed with multi-material constructions and advanced technology and these technologies will take them to a higher stage of golf. Callaway Rogue really proves a marked improvement in technology.
Are the Callaway Rogue Pro Irons Made only for Pro Golfers?
Yes, Callaway Rogue Pro irons are made only for pro golfers. To be more specific, they are designed for better players who are skilled but want more Improvement in their game. If you have just started playing golf, you shouldn't choose these irons as you won't be able to keep pace with them. They are designed in such a way that they will help only the pro golfers enhance their playability and create new ways to give maximum performance from a club.
Features
Rogue Pro Performance Package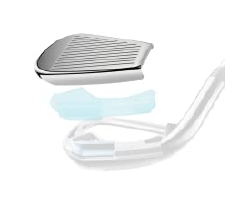 Callaway Rogue Pro irons with a compact head, thin topline, thin sole, shallow cavity and minimal offset is the first choice of good players. To intensify workability, ball trajectory control and impact feedback, they will serve you by working smoothly. And the lofts of these irons are slightly weaker than Rogue Standard.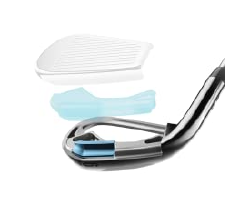 Rogue Pro irons are the combination of Callaway's renowned 360 Face Cup technology and Variable Face Thickness (VFT) technology. These advanced technologies will broaden the face of the iron. Face Cup uses a shallow, elastic rim around the perimeter of the face that turns away and delivers at impact for enhancing ball speed. To get increased ball speed, VFT plays a great role by fixing the face movement. These two combined technologies improve ball speed and distance.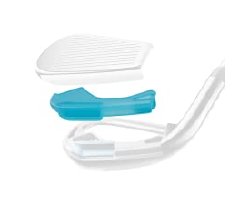 You can set the CG up in each iron by Tungsten Weighting. This feature will also provide you incredible precision. Besides you will be able to control every individual loft with the increasing optimum launch. The tungsten is heavier than steel. It mainly focuses substantial weight into a small space with a complexly formed part. And this is the actual key to precisely controlling CG location.
The bright side of a slight clubface is swift ball speed and long distance. On the other hand, the flip side is that it creates nasty sound and distasteful feel for its extreme vibration. You can use Urethane to dampen vibration for giving an improved sound & pleasant feel. Besides, it can highly decrease the face's capability of flexing, lowering COR and ball speed. The flexible-urethane microspheres have the sound and feel which will make you realize the benefits of urethane.
Benefits You Are Going to Enjoy
You are now known to the features of Callaway Rogue Pro Iron. But still you might be confused about the use of these features and the benefits you are getting. So before going to the pros and cons sections, here we have talked about the advantages you will have while using this iron. Let's have a look.
Here you get a new design that looks great to most of the golfers. A compact iron with a thin topline and thin sole gives them a preferable look.
You can easily improve your game by its design as it's an excellent combination of strength, elasticity and pliability.
Also for its compact head, thin topline and thin sole, it's preferable to the most pro golfers. The shallow cavity of this iron will make you feel comfortable while hitting.
You can control the ball trajectory that will bring an impact feedback.
Rogue Pro irons reveal the features in such a way that you can easily get rid of traditional rules and regulations and practice in new ways.
The increased club face will deliver you a fast ball speed.
And the overall performance of this club is praiseworthy. So you can enjoy the utmost benefits from the Rogue Pro Iron clubs.
Pros
Slight mis-hits won't leave you short of the green.
Designed to bring power in game even if you lose it.
Solid & forgiving.
More consistent and straight flight.
Smaller soles with good sound.
Enhance workability and control in ball trajectory.
Improbable distance with low spin which is a result from 360 Face Cup and Variable Face Technology.
Easy to hit.
Lightweight stock steel shafts are still solid enough to offer more workability.
Longer than most other clubs on the market.
The chrome finish and head shape look good at address and framed the ball well.
These provide great turf interaction. In any turf, dry or wet, they will work well and give you a solid feel.
With the help of the thin sole, these irons will respond to you pleasantly at any situation whether it is fairway or rough.
Cons
Need some better grips.
Though the technology of these irons is to make the sound better and give a pleasant feel, still they have quite a harsh click at impact.
Some golfers found them a little lighter weight.
Launching Date & Price
UK Launch: 09 February 2018
UK Launch RRP: £849
USA Launch: 09 February 2018
USA Launch RRP: $999.99
European Launch: 09 February 2018
European Launch RRP: €999
Launching Date & Price
Handicap Range: Low, High
Golfer: Mens
Swing Weight: Men's – Steel – D3
Lofts: 19°-50°
Length: 39-35.50"
Hand Availability: Left, Right
Material: Steel
Shaft Types: Steel, Graphite
Shaft Flex: Light, Regular, Stiff
Manufacturer's Website: Callaway Website
Callaway as a Brand
Callaway is at the top of the golf industry and very effective in marketing the product. This American-global company was founded in 1982 by Ely Reeves Callaway, Jr. Now Callaway is remarkable for its outstanding products like golf equipment, golf accessories, and other golf products relevant to life-styles. And the quality of their products is exceptionally praiseworthy. They have a total of 18 gold medals for manufacturing the top-selling products.
Check Latest Price of Callaway Rogue Pro Iron
Frequently Asked Questions
Are Rogue Pro irons forgiving?
Rogue Pro irons are very forgiving and reasonably strong. Any irons cannot be compared with the forgiveness of Rogue pro.
Are Rogue Pro irons any good?
To take your game to an improved stage, Rogue Pro irons will work fairly as it is made by advanced technology with specific features.
Are they worth the money?
You may consider Rogue pro for its price value. While considering the price range, the price of these irons can be a little bit higher but are definitely less than that of better players. It may be a few hundred dollars less than the other forged irons.
What are the lofts on Callaway rogue irons?
| Name | Loft | Graphite Swing Weight |
| --- | --- | --- |
| PW | 44° | D1 |
| AW | 49° | D1 |
| SW | 54° | D1 |
| LW | 59° | D1 |
Conclusion
The Callaway Epic Flash driver is awesome and provides a lot of distance, even with the slow swing it gives a better distance than other drivers. You will find no difficulty in controlling this driver as it's so light. The drivers just complement its name 'Flash' by providing super fastball speed. The more you explore this driver, the more you fall in love with it.