Driver, with a flat face and clubhead, is mainly used for the tee shot. It's one of the major parts of 6 types of golf clubs. If you are a beginner, you may want to know about the golf drivers you can have a good start. Or if you are a pro golfer, you may look for the drivers you can make good results and more speed from. If it is so, this article is for you.
We are going to introduce you to the Callaway Rogue draw drivers providing every piece of the necessary information. It's especially for you if you struggle with a slice. And Callaway revealed this driver as a combination of draw-promoting features and advanced technology.
Just go through the article and gather knowledge about its features. You can know the difference between right and wrong after being completely introduced to it. We researched and then united both the positive and negative aspects of these drivers. So we think you will definitely be benefitted by getting the details of your requirements.
Callaway Rogue Draw Drivers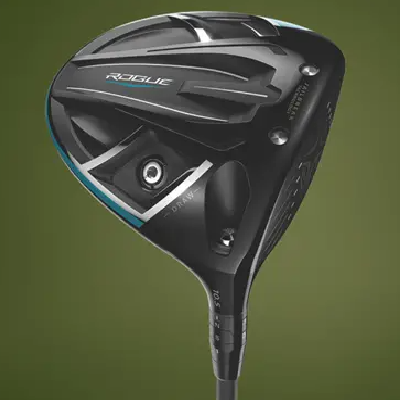 Callaway comes with the Rogue Draw drivers providing jailbreak technology that gives the club distance and increased draw capability. These drivers can give much ball speed and amazing stability. Close to the heel, you will get a 5-gram screw in the sole.
Thinking of the user-friendly capabilities of this club? No worries. The extensive head shape and long footprint of Rogue's drivers look very friendlier. Besides, they are designed in such a way that they can give a repeatable ball flight from right to left.
This club will suit with almost all of the swing speeds as it offers shaft weight options 40g to 80g. If you are a slicer or a heel striker, Callaway Rogue Draw drivers can be an ideal choice for you to choose. Let's know the reason in detail.
For Whom Are Callaway Rogue Draw Drivers Better?
For every golfer, whether they are beginners or pro, Callaway Rogue Draw drivers are better to choose. All types of golfers will have the chance of taking benefits from these drivers as it is designed in this way.
If you are a heel striker, you can get more benefits from Rogue Draw drivers for the screw in sole near the heel. You will find Rogue stretched from face to back and slightly from toe to heel as well.
So whatever stage of your game you are at, you can choose these clubs. Cons of them won't matter if you can adjust you with the benefits from them.
Features
Jailbreak effect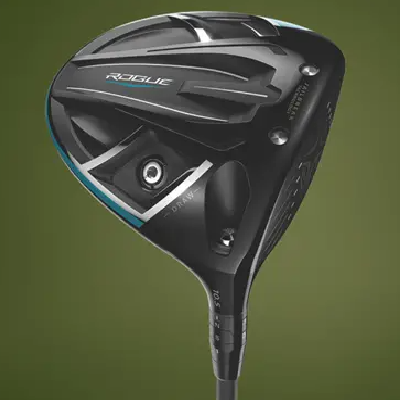 The Jailbreak Technology is undoubtedly a 2.0 version in the Rogue. And it's the feature that elevated Callaway to be the top-seller company. The two internal titanium bars are made into the shape of an hourglass. These bars connect the sole with the crown just behind the clubface.
They increase the strength of the whole body structure by diminishing the defects of the clubhead. And that's why they can take double the impact load. You will enjoy increased ball speed and long distance only for the combination of X-Face VFT and the ground-breaking Jailbreak Technology.
Draw-promoting feature
This club is designed with every bit of draw-promoting technology. The extra weight of the heel turns the CG inside and thus increases gear effect when the face is open at impact. In the meantime, it increases the draw-spin and decreases the slice spin.
Tri-axial carbon crown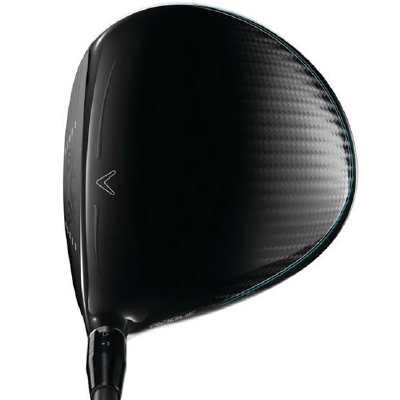 There is a large space around the crown of the club. It's very lightweight and made of strong carbon. This minimizes the weight for which you can easily adjust yourself with the driver.
Boeing aero package
The quality of the club increases for the Boeing Aero Package. And for this feature, you are getting better airflow with enhanced head speed.
Triangular head
The bulge of this club is placed near the heel. It looks like a triangular head shape.
Degrees
Draws come in nine degrees, ten-point five degrees, and thirteen point degree high trajectory lofts.
Opti-fit hosel comes by being equipped with trajectory lofts. This adjustment will allow you to adjust the loft again so that you can improve your swing.
Design
Rogue draw drivers are specially designed for those who want maximum power to the ball. And this design is preferable mostly by the medium and high handicap golfers.
What's Special in Callaway Rogue Draw Driver?
Stability is the most special thing in Callaway Rogue Drivers. You are probably waiting to know more about the specialty. Okay let's describe:
Very friendly to use. You will never find the head twisting and it will definitely make you feel good.
It sounds like a hollow in the average volume.
It doesn't sound completely empty and also not completely crack. It's in the middle between these two.
While hitting the driver, it sounds more solid and more hollow while missing.
When you will hit with the driver, it will be easy to see your shot on the launch. The stats of an expert is given below:
| | |
| --- | --- |
| Clubhead Speed | 103 |
| Bsll Speed | 150 |
| Launch Angle | 14.9 |
| Spin | 2310 |
| Offline | 18 |
| Carry Distance | 250 |
| Total Distance | 273 |
You will get a variety of stock shaft options too in Rogue draw drivers.
It has a draw bias that will make your game easier by skipping the right side of the course and of-course if you don't struggle seriously with the slice.
It produces straight shots and allows you to improve your swing.
The overall performance of the Rogue draw is satisfying. You will probably not get it right now but while practicing, it will all be clear to you. And you will enjoy using the club.
Product information
For Women
Package Weight: 1.2 Pounds
Brand Name: Callaway
Warranty Description: 90 days limited warranty
Model Name: Rogue draw driver
Department Name: Women's
Manufacturer: Callaway Golf
Model Year: 4A061509C157-cr
Hand Orientation: Right Hand
For Men
Package Weight: 1.15 Pounds
Brand Name: Callaway
Warranty Description: 90 days limited warranty
Model Name: ROGUE DRAW DRIVER
Material: Graphite
Department Name: Men's
Manufacturer: Callaway Golf
Model Year: 4A061504C237-cr
Hand Orientation: Right Hand
Pros
Great shape with extraordinary design.
You will notice an improvement in your length and accuracy.
Incredible feel and sound.
Lower and softer than other drivers of Callaway.
Advanced jailbreak technology.
You will find the entire hitting area more powerful for the technology they are made by.
Very Consistent.
Longer distance.
It will help you the best to curb your slice.
Very accurate.
The difference in stock shafts
Combination with the three different clubhead models
Appropriate for the golfers of all levels
The adjustability will allow you to get more precise custom tuning for the betterment of your game.
Great performance.
Cons
There remains a mark after hitting on the heel by a golfer.
Some golfers may find the raised aerodynamic section on the crown unpleasant for them.
Relatively expensive.
Less adjustable than the other drivers of Callaway on the market.
Launching Date & Price
UK Launch: 09 February 2018
UK Launch RRP: £469
USA Launch: 23 February 2018
USA Launch RRP: $499.99
European Launch: 09 February 2018
European Launch RRP: €549
Callaway as a Brand
Callaway is at the top of the golf industry and very effective in marketing the product. This American-global company was founded in 1982 by Ely Reeves Callaway, Jr. Now Callaway is remarkable for its outstanding products like golf equipment, golf accessories, and other golf products relevant to life-styles. And the quality of their products is exceptionally praiseworthy. They have a total of 18 gold medals for manufacturing the top-selling products.
Check Latest Price of Callaway Rogue Draw Driver
Frequently Asked Questions
Does Callaway rogue draw driver work?
The answer is yes. Rogue draw drivers work by keeping shots away from the right side of the course and increasing ball speed for heel strikers.
How do you adjust your driver on the rogue?
You can adjust the driver on a rogue by turning the screw until the clubhead appears to the hosel. First, you need to adjust the loft. It's much easier than any other adjustment. If you want to bring your trajectory down, launch it a little too high by subtracting a degree. Now you will find the -1 setting on the upper cog. Keep it a little line under the law. Now draw the ball and tighten the screw. When you will hear a click or two, your rogue is adjusted and the driver is ready to use.
Do these drivers come with the original headcover?
Yes, you will get the original headcover with Callaway Rogue draw drivers. 
What shaft do they use?
These drivers use shafts within 40g to 80g. For men, it is 50g.
What are the shafts on these?
Aldila 50 regular graphite is the shaft they provide though there are other options available in the offering.
Conclution
What we included above is about the requirements to know about Callaway Rogue drivers. We talked about the price, price value, features, buying guide, and the frequently asked questions. We also put the good and bad sides together to make it easier for you whether you will love it or not.
Though Rouge draws have a few shortcomings, they will be the best option to choose for you for their overall performance and features. These drivers are remarkable for their playability and the technology they are made of.
This review may help you consider your thoughts and take your decisions. Now you can make your choice regarding the features, pros, and cons of these drivers and feel free to ask and share anything. We would like to answer you as well as get your opinions.