Recently in every year, Callaway launched a new series of drivers, and sub-zero has been a segment in each series. For example in Callaway rogue sub-zero, Callaway epic flash sub-zero and Callaway mavrik sub-zero. Have you ever wondered why? If you have, go through the article and you will get your question answered. In this article, we are going to review Callaway Epic Flash Sub-zero on their features, benefits, looks, and performance and find out the better sub-zero version that would be your best match.
Callaway and Epic Flash Sub Zero Introduced
Callaway is the brand that most golfers are familiar with. They are one of those fewest trusted brands in golf equipment manufacturing. They have been consistent in providing quality products year after year. In early 2019, the golf fraternity was surprised with the epic flash series driver launching because it was the first time when a club driver's face is designed with Artificial Intelligence (A.I.).
And the creation was a very successful one. Epic Flash Driver had been awarded 20 out of 20 stars in the 2019 Golf Digest Hot List. It is the only driver awarded in this segment.
Callaway Epic Flash Sub Zero Driver Reviewed
Callaway epic flash sub-zero is quite similar to the epic flash driver yet so different. Low spin and high MOI define the Callaway epic flash sub-zero driver. Whereas epic flash is defined by higher ball speed and more yard coverage. Two different drivers but in the same series with similar technological features and benefits. But matches two different playing styles.
Features & Benefits
The epic flash sub-zero is constructed with jailbreak technology, previously introduced with Callaway rouge series. The all-new A.I. designed flash face SS20 is the new concept introduced in this epic flash series by Callaway. The epic flash sub-zero is constructed with jailbreak technology, previously introduced with Callaway rouge series. The all-new A.I. designed flash face SS20 is the new concept introduced in this epic flash series by Callaway. And weight adjusting perimeter will provide you a more controlled ball flight.
Flash Face Technology

Adjustable Perimeter Weighting
Jailbreak technology with
T2C triaxial carbon crown
Get yourself introduced with the Flash
Face technology designed by Artificial
Intelligence especially for producing
better sound and ball speed. This AI
designed Flash Face has a unique,
mapping that consists of dozens of
ripples flowing from heel to toe.

595C Super Aged Forged Titanium used
to build this flash face which is tempered
for strength and then laser welded on to
the head.
Adjusting the weight of the clubhead at
your preference was never easy before.
There is a 12-gram sliding weight added
on the clubhead with a moving perimeter
which allows you to easily promote
draws, fades, or a straighter flight.
The two internal, hourglass-shaped
Jailbreak bars connect the crown to the
sole, stabilizing and stiffening those two
parts at impact, allowing the face to take
on greater impact load to generate faster
ball speed. This feature has been
previously used and proven its worth in
the Callaway rogue series.
Technical Specifications
The attachments for shafts and grip that can be used with this Callaway Epic Flash driver enriches its performance. Let's have a look at the specifications:
Clubhead
Shaft
Available Lofts: 9°, 10.5°

Adjustability: OptiFit Hosel

CC: 460

Lie angle: 56 degrees (adjustable)
Callaway Epic Flash driver provides you the opportunity to
customize your shaft from a variety of options. You can choose
your preferences. Callaway Epic Flash driver gives you 3 options
to choose from. They are Project X Even Flow Green (59g Class),
TT Project X HZRDUS Smoke Black (59g, 67g, and 70g), and
Mitsubishi Tensei AV Blue (65g, 67g,68g,77g, and 78g).
Looks and Performance
Looks
Just like the other epic flash, this one also has a green and gold color scheme. It looks great in the green golf course. Side by side, the Epic Flash Sub Zero is much shorter from front to back than the standard Epic Flash. On its back, it has black to carbon fiber fade which looks premium. You might not realize the weights adjusting perimeter as it seems a part of the design and looks great.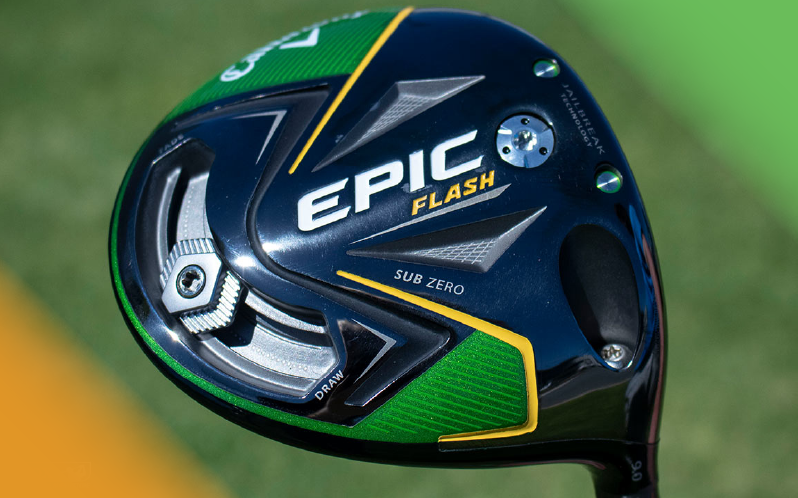 Performance
Epic flash standard driver is still one of the most satisfying drivers among golfers. Let's find out the difference with epic flash first then move on to other sub-zero models. The Epic Flash is famous for speed but lacked enough forgiveness if it wasn't hit right. The Epic Flash sub-zero has a great ball speed and just proper forgiveness. It sits well at the address and has the classic Callaway curved line set back from the leading edge.
It sounds incredible at impact but if you are fond of the impact sound of GBB Epic, then you might not like this one.The Epic Flash Sub Zero driver is much louder than the Mavrik sub-zero and quieter than the Rogue sub-zero. As it is a sub-zero segment built for better spin and forgiveness lets find out its performance on that basis in comparison to the other sub-zero model. We compared this to Mavrik SZ which is the latest edition to Callaway drivers.

The data represented here is a standard deviation data of 10 strokes with each driver simultaneously with the help of the launch monitor. As you can see from here both the drivers cover a good amount of distance in total and there is not much difference between them. But when we look into the backspin Epic Flash SZ has a higher rpm than Mavrik Sub Zero. The ball speed and carry are almos t the same in both cases.
So, which one is better? The answer lies in your playing style. If you prefer more backspin epic flash sub-zero is still the best choice for you.
Pros
Adjustable weighting perimeter
Sounds good on impact
Fast and accurate
Looks great
Cons
The flight is not satisfying
You will feel the difference once you have it. Features like long shots on mis-hits, forgiving, lesser spin, and launch than the previous rogue sub-zero might mesmerize you.
Forgiveness
Low spin
Better ball speed
Consistency
Weight adjustable
Experts' opinion who use this driver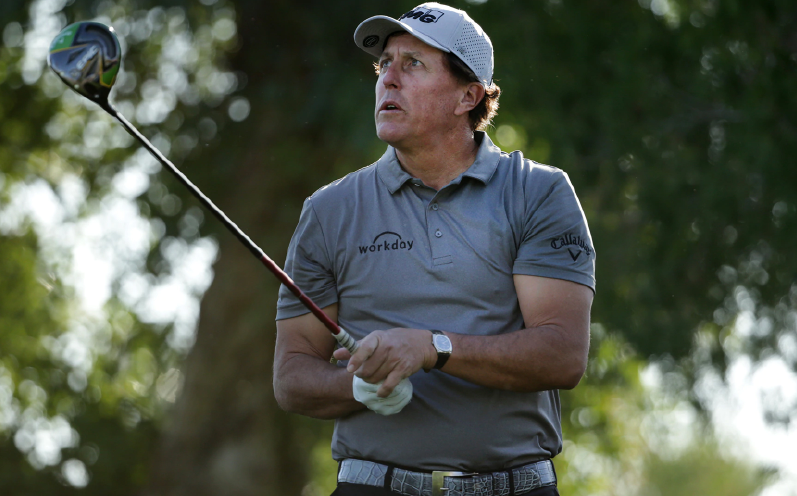 44 events winner including a PGA championship in 2005, Philip Alfred Mickelson, popularly known as 'Lefty' quoted after using Callaway Epic Flash drivers which includes sub-zero too that, "The ball speed, distance, sound…it just pushes the boundaries of everything I thought I knew about driver technology." Mickelson is an American professional golfer. He has five major championships: three Masters titles (2004, 2006, 2010), a PGA Championship (2005), and an Open Championship (2013).
Check Latest Price of Callaway Epic Flash Sub Zero Driver
Conclusion
Weight adjustability and the newly introduced AI designed Flash Face are the true advantages of the Callaway Epic Flash Sub Zero driver. It's now easier than ever to optimize your ball flight while maintaining the signature low spin and launch of a Sub Zero head with the weight adjusting. Even in 2021, Epic Flash sub-zero will be preferable to many golfers with their kind of playing style. Faster ball speed with slightly higher spin and forgiveness.