As a golfer, to know the courses, you might need the help of golf GPS and to widen your knowledge of golf GPS, you might look for the best handheld golf GPS. We are here to help you get every information you need to know while buying the best golf GPS Handhelds.
You can easily store handheld devices and can use them anytime you need. As it is relatively small in design and not difficult to carry, golfers want to know the best of it.




10 Best Handheld Golf GPS Review
The GolfBuddy Voice GPS is a wonder of unique features. The surprising fact is that you will get the world's courses in the size of a little box which provides 40,000-course storage capability. The voice which will tell you the distance will make you astonished and the vibrant user interface will intensify it.
Features
Audio Distance Information (It tells you the distance)
Pre-Loaded with 35.000+ courses worldwide
8 different spoken languages pre-loaded
Distance to Front / Center / Back
Shot Distance Measurement
Audio Distance Information (It tells you the distance)
Pre-Loaded with 35.000+ courses worldwide
8 different spoken languages pre-loaded
Distance to Front / Center / Back
Shot Distance Measurement
Pros:
Easy to use
Shows the actual shape of the green
Record the distance between any two points
Accurate distances
Quick to set up
Final Verdict:
If you want to play a lot of courses with accurate data, this GPS will be an ideal choice for you. You can easily use it and quickly set up according to your wish.
If you want to put the right shot into the right spot with consistency, you need Garmin Approach G10. It offers accurate distance and provides a green view feature. It allows more than 40,000 international courses.
Features
Display size: 0.9" x 0.9" (23 x 23 mm)
Compact Design – Sleek, Pocket-Sized Design That Conveniently Clips-On To Your Belt, Bag Or Place It In Your Pocket
Hazards – Hazards And Course Targets To Identify Locations Of Sand Traps, Water Hazards And More
Gps Receiver – High-Sensitivity Gps Acquires Satellites Quickly To Show Distance To Greens, Hazards And Doglegs -Even Under Tree Cover
Green View – Displays The Shape Of The Green With Manual Pin Placement
Stat Tracking – Enhanced Stats Keeps Track Of Fairways Hit, Greens In Regulation And Putts Per Round
Pros:
Things we like
Simple to use
Very durable
Good battery life
Very accurate
Green view feature
Pin setting feature
Affordable
Cons:
Should add a magnetic feature
Display should be bigger
Final verdict:
If you want to have all-hazard distances on par 4 and 5 holes at a reasonable price, you can afford Garmin Approach G10. As you get more useful golf features here, we would like to recommend this to you.
3. Golf Buddy Voicex Easy-to-Use Smart Talking Golf GPS
If you want to get accurate yardage to the pin, Buddy Voicex will fulfill your desire. It's easy to use, easy to carry and quick to turn on.
Features
VERSATILE: Smart talking golf and GPS audio rangefinder with a clock mode
GOLF: Preloaded with over 38,000 courses worldwide
RANGEFINDER: Dynamic green view and distance readings from the golfer's position
BLUETOOTH: Wirelessly course synchronization via Bluetooth
BATTERY: Up to 11-hours of runtime on a single charge
Pros:
Versatility
Good battery life
Much easier to use
Easy to carry
Upgraded features
Cons:
Quality control issues should be improved
Final verdict:
As an accurate & versatile handheld GPS device, we would like to recommend this device to you. You are getting instant & accurate distance by using this GPS.
4. Bushnell Phantom Golf GPS
If you want a convenient Golf GPS with Bite Magnetic Mount, Bushnell Phantom Golf GPS is for you. You will be able to use this watch in a simple way. It provides a clip holder so that it can attach to your bag or belt.
Features
Bluetooth allows for wireless course updates
Long battery life plays up to 2 rounds before charging
Preloaded with 36,000 courses in 30 countries
Easy to use interface
Up to 4 hazard distances per hole
Auto course recognition
Auto hole advance
Integrated BITE magnetic mount sticks to any metal surface
Includes a clip holder to attach to your bag or belt
Bushnell Golf App included with purchase
Pros:
Easy to use
Digital display and magnet feature
Very accurate
Powers up quickly
Display is easy to read
Sufficient golf courses
Cons:
Some golfers found the magnet weak
Final verdict:
To have a digital display with a magnet feature & to have an accurate distance, you can consider this watch. It won't disappoint you as you will get enough golf courses here.
5. IZZO Golf Swami GT Game Tracker & GPS Tracking Device
If you want to get an instant, accurate yardage to greens and hazard, you can consider the Swami GT from Izzo Golf. It will track your round data, including score and distance.
Features
Pre-loaded with 35,000+ global course maps; no subscription or download fees
F/C/B distances to greens; layup/carry distances to hazards & doglegs
Game Tracker records round data – score, distance per club, longest drive, GIR, putts per round, etc
Optional Driver Mode only tracks your driver stats, including average drive, longest drive and fairways hit
Unique E-Caddie feature assists with club selection based on your average club distances
Pros:
Instant and accurate distance for each and every shot
Layup and carry distances to hazards & doglegs
Easy to use
Does exactly what it claims
Cons:
Unit does NOT auto-advance holes
Final verdict:
To improve your game, you need to get a GPS with accuracy & warranty. This device will allow you both these features. So you can keep this in your consideration.
6. CANMORE H-300 Handheld Golf GPS
To get a GPS provided the feature of auto course selection, the CANMORE H-300 will be a great option for you as it automatically shows the top 10 courses nearest you when you start Golf Mode.
Features
Worldwide course data
GPS course finder switches hole automatically and give you the easy-to-access distance to the green (F/M/B), hazard distance, shot distance, scorecard and of course—the digital clock with alarm.
Powerful magnet lets you clip the CANMORE H-300 on your belt or pants pocket, or directly on a metal surface such as your golf cart uprights.
White-on-black monochrome display is easy to read even in bright sunlight.
Pros:
High Contrast
Magnetic clip
Simple, easy & accurate
Great battery service
Easy to check yardage at a glance
Cons:
Versatility would be great
Final verdict:
CANMORE H-300 is recommended for its magnetic clip & great battery service. In a word, this device is simple, easy and accurate as well.
7. Izzo Golf Swami Voice Clip GPS
To have a combination of versatility, accuracy & stylishness, nothing would be more appropriate than the Swami Voice Clip. You can hear your distances without ever having to look at the unit just with the click of a button.
Features
See and hear distances to front, center, and back of the green
Preloaded with 38, 000 global course maps; no download or subscription fees
Multiple display orientation options; rotate Center distance horizontally in a larger font
Digital scorecard and shot distance measurement
Easy-charge magnetic charger
Clips to hat brim or belt for convenient access
department name: unisex
material type: Plastic
Pros:
Portability
Versatile device
Score & distance tracking capabilities
Very accurate
Great for all levels of play
Final verdict:
If you want portability, versatility, accuracy & simplicity at a time, we would like to recommend you Swami Voice Clip to keep it in your consideration.
8. PlayBetter SkyCaddie SX500 Handheld Golf GPS
Nothing will be more perfect than the SkyCaddie SX500 as it is water-resistant and provided with HD Graphics. It also provides a touchscreen display.
Features
[BUNDLE INCLUDES] – SkyCaddie SX500 Golf GPS, USB Charging Cable, PlayBetter Protective Hard Case, and PlayBetter Portable Charger
[GROUND-VERIFIED COURSE MAPS] – Comes preloaded with over 35,000 courses and includes Auto-Course Selection, Auto-Hole Advance, Auto-Zoom, and Dynamic HoleVue
[RUGGED & WATER-RESISTANT] – The SX500 has a highly water-resistant, rugged design to stand up to most anything that comes its way on the course.
[STUNNING DISPLAY] – The large 5″ HD color touch display is combined with HD quality course graphics to provide a dazzling visual experience
[PERFECT BUNDLE] – Keep the SX500 looking brand new with the PlayBetter Protective Case and fully charged at all times with the PlayBetter USB Portable Charger!
Pros:
Provides protective hard case
Powerful processor
Brilliant & touchscreen display
Water-resistant design
HD graphics
Loaded with over 35,000 courses
Wi-fi updates
Easy to read in bright sunlight
Cons:
The design of the holster should be improved
Final verdict:
If you want to get the critical information for laying up with a good battery life, this device is recommended for you. You will find it very simple to use and easy to read in sunlight.
9. SkyCaddie SX400, Handheld Golf GPS
To provide the best view in your golf, the SkyCaddie SX400 gives you a 4 inch HD Touch Screen to show exact graphics of the golf hole. It might be the most powerful way to measure yardage while providing the very best view in golf with vivid HD graphics.
Features
4 inch HD touch screen display with HD course graphics provides a stunning visual experience
Over 35, 000 preloaded golf courses, ground verified for unmatched accuracy, only from SkyCaddie
Halve HD course graphics with Integrated Targets, distances to all hazards, carries and layups.
Dynamic HoleVue rotates the fairway, IntelliGreen Pro, the exact shape of the green that rotates, major tiers
C Type USB Port, First-year prepaid membership card included in box, long battery life
Pros:
High Contrast
Simple, easy & accurate
HD graphics
Long battery life
Very easy to use
Wi-fi updates
Cons:
Some golfers said that It doesn't show what kind of hole they are playing
Final verdict:
Tons of courses with a big screen, SkyCaddie SX400 will be an ideal choice for you. It allows HD graphics and long life battery service as well.
To get a watch with advanced technology and a strong magnetic holder, you can use swami 6000. It's Preloaded with over 38000 global course maps. With the help of 4 different modes, you will be able to know distances to the front, center, and back of the green.
Features
Accurate distances to Front, Center, Back of green; Layup and Carry distances to hazards & doglegs
Auto course recognition, Auto hole-advance, Individual shot distance measurement
Integrated magnet for attaching to cart frame for handsfree and eye-level viewing during the round
Digital scorekeeper; save round scores
Large, vibrant 2″ color display; easy to read and operate
department name: unisex-adult
material type: Plastic
sport type: Golf
Pros:
Long-lasting
Advanced technology
Easy to read
Very accurate
Magnet on the back
Things that can be improved:
Sometimes down button can stuck
Final verdict:
If you want a durable & quality product, this watch can be an ideal option for you to use. You can simply read the display and have an accurate distance.
Buying Guide for Best Handheld Golf GPS
As handheld golf devices help you find your way around the golf course and track how many steps it took, you should choose the best one. And to help you choose the perfect one for you, we described some things that you may follow.
Features
Not all Handheld golf GPS is good from all sides. Some provide advanced features to take the game to the next level. You should think of what kind of features you require in a device and then choose a suitable one.
Distance Information
You need to know whether the watch you are going to buy provides accurate data or not. To practice & improve your game, nothing is more required than the accuracy of your watch. So remember this fact.
Display
Some devices have displays with touchscreen technology, some others have not. If you need digital or LCD displays, you can look for such a device which can fulfill your desire.
Functionality
There are various types of handheld GPS devices on the market. Some perform well, but some take time to work. If it is not easy and quick to use and you can't read it in the sunlight, it won't be beneficial for you. So you should carefully look for a device that works great.
In this article, we tried in every possible way to gather information of the 10 best handheld golf GPS with their features, advantages & disadvantages. You can now take time to think and consider one among these devices. You won't be dissatisfied with any of them.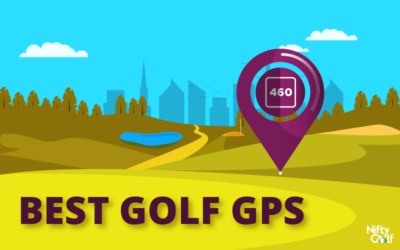 Wondering how you can precisely calculate the distances of your golf courses? Yes, you might find it difficult if you...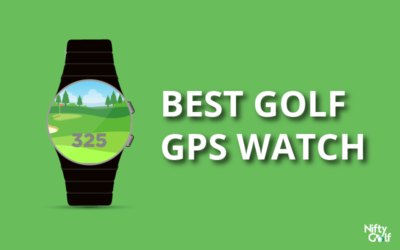 As a golfer, to track your shots & swings, nothing is more suitable than golf GPS. And for GPS, the watch is most...