Don't get yourself confused looking at the similar alike name and product image, this article is a review of Callaway Epic Flash Fairway Wood and not a Callaway Epic Flash Driver.
Well, the difference is not a huge one between a driver and a wood but, it is worth classifying them into segments. And experts suggest carrying both types of golf clubs in your golf bag. 
If you are planning to buy the Callaway epic flash fairway wood, or even curious about the product whether it will add value to you or not, this is the article that will guide you in this regard. We will be discussing the looks, performance, pros, and cons of the epic flash fairway wood and our experts will share their verdict on this wood in the end in comparison to other clubs.
Callaway Epic Flash Fairway Wood Review
You must be aware of the revolutionary jailbreak technology introduced by the Callaway a few years earlier. The same technology has been used in making the epic flash fairway wood along with the supercomputer designed flash face. In case you are not familiar with these technologies let me introduce you to them.
Epic Flash Fairway Wood has used Flash Face technology on the clubface. The flash face is an AI designed face to generate more speed and distance. And there are two (02) Jailbreak bars behind the fash face that connect the crown to the sole. The hourglass-shaped bars are actually allowing the face to take on greater impact load to generate faster ball speed. Both these technological advancements have put the clubs of Callaway stand out in the market.
The introduction of machine learning or Artificial Intelligence in designing or creating clubheads has worked well for Callaway. The Mavrik series driver, epic flash series drivers are proof of their success in the golf industry. The technology has been able to produce a uniquely designed clubface that gives high COR across a large area and provides fast ball speed for both on and off-center hits. Meaning, you will get a similar result even if you miss-hit by a little margin.
The reason behind explaining such technological terms and their features is to give you a hint of what you can expect from this Callaway Epic Flash Fairway Woods. Now let's see if it can meet the expectations or not from our experts. We will be reviewing this club in 3 criteria i.e. looks & feel performance, pros, and cons. And later on this article, you will find some exclusive opinions from industry experts about this fairway wood.
Look & Feel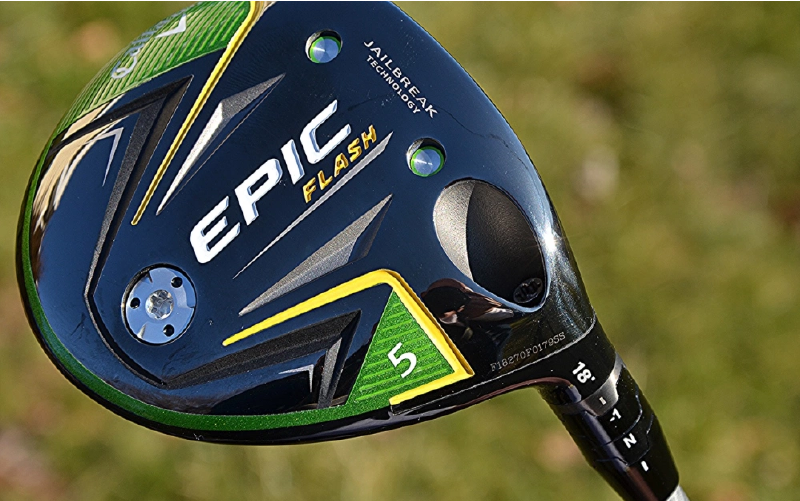 Golfers loved the design and look of the wood, the sales report says it all. To be honest, we personally love the glossy green with a matte black combination along with yellow borders of the clubhead. It is very much visible in the golf course and gives a premium look as well.
All the clubs of epic series have a similar look and each of them is appreciated by golfers for the standard look. Apart from the clubhead the shaft and grip look fine too. It's actually one of the best fairway woods you might find in the golf course.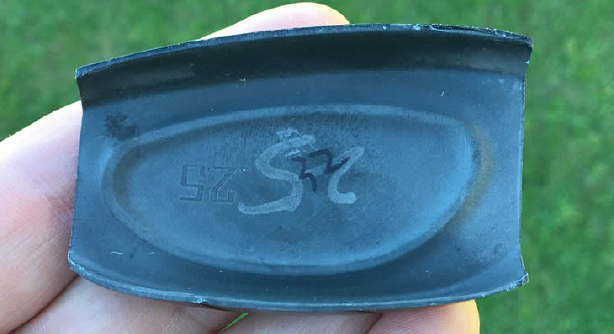 The epic flash fairway wood from Callaway has a forged 455 carpenter steel face of 169 cc which gives a mild and crisp metallic sound with a moderate volume. But you will have a solid impact and cover a good distance. The reason could be the machine designed flash face.
The flash face used in the fairway wood is different from the drivers in the Callaway Epic Flash series. You will love the sound and feel of the wood.
Performance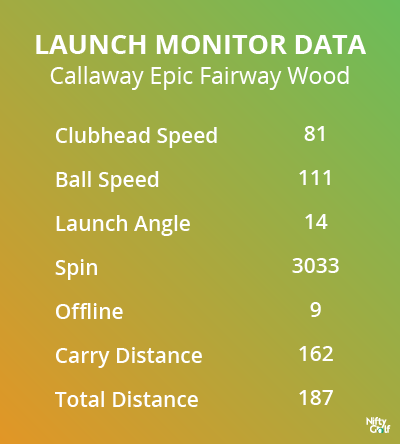 Here comes the most important segment of this review. Our experts have tested the epic flash fairway wood in front of a launch monitor and played quite a few strokes to see the consistency and accuracy. As simulators are not 100% accurate all the time. The average result is as mentioned in the picture earlier. 
Our experts come to a conclusion after several shots and tests that most of the golfers are likely to love the Epic Flash Fairway Wood. Because it is easy to use, there are lots of loft options in the new Optfil Hosel, and the distance with forging performance. If you are not an amateur, you will hardly mis-hit your shot that results in a slice or fades.
Forgiving
Satisfying carry and total distance
Flexible loft options
Provides better ball speed than most other woods
A good blend of technology
Pros
Amazing forgiveness.
Smooth feeling and mild sound.
Quality materials and construction make this club very much durable.
The club provides better ball speed than most other woods
Looks great on the golf course.
Cons
Accessories are not very much available.
Only a few selective grips can be used.
Check Latest Price of Callaway Epic Flash Sub Zero Driver
Conclusion
Epic Flash Fairway Wood is another quality club from the Callaway with quality materials and construction ensuring durability. Its a great looking woods you will find in the market that gives such performance with consistency and accuracy. The price may seem a bit over to some but we would say its a value for money.
Only the limited availability of the accessories is a major negative that you may think of. If you have the club let us know your opinions. If you are planning to have this one, buy one before the stock gets over. Don't be late! Let us know what else information you are looking for about fairway woods.