Coronavirus (COVID-19) has been declared as Pandemic by the World Health Organization (WHO) on March 12, 2020. According to the World Health Organization, a pandemic is declared when a new disease for which people do not have immunity spreads around the world beyond expectations.
So the first thing we should implement is not to spread the virus while moving openly in public places. Cover your mouth and nose while sneezing. Read this post to know more about the COVID-19 effect on golf. For more about 2019 Novel Coronavirus, you check the following video:
Find out the latest news on coronavirus from The Guardians and World Health Organizations official website. Doctors, public health officials recommend staying at home without any emergencies to restrict the spread of the virus.
In this article, we are going to discuss how we can participate in facing this pandemic, why staying at home is so important in coronavirus, and how you and your family including kids can enjoy this stay-at-home phase. You can find out the impact of coronavirus and the present condition of it in our other article, here.
Dos' and Don'ts if You are COVID-19 Positive
If you are feeling sick and there is slightest of the possibility of being infected with COVID-19 or you think you might have it, follow the steps below to help protect other people in your home and community.
Dos'
Stay in quarantine; You can self-quarantine as well.
Separate yourself from other people in your home if you are staying at home, this is known as home isolation
Call ahead before visiting your doctor
Wear a facemask if you are sick
Cover your coughs and sneezes
Clean your hands often
Avoid sharing personal household items
Clean all "high-touch" surfaces every day
Monitor your symptoms regularly and inform your doctor.
Don'ts
The following can be harmful if you are infected with the virus:
Smoking
Taking antibiotics
If you find any symptoms related to this virus seek medical help as soon as possible. There is no evidence that current medicine can prevent or cure the disease. But the use of antibiotics may result in negative for this virus as a prevention or cure for COVID-19.
Difference Between Quarantine and Isolation
You must be hearing some new terms when reading or listing about Coronavirus like; In everyday conversations, people sometimes use quarantine and isolation interchangeably. But for doctors, public health officials, and other professionals, there is an important distinction between quarantine and isolation. In medical contexts, isolation specifically means "the complete separation from others of a person suffering from contagious or infectious disease."
What Does Quarantine Mean?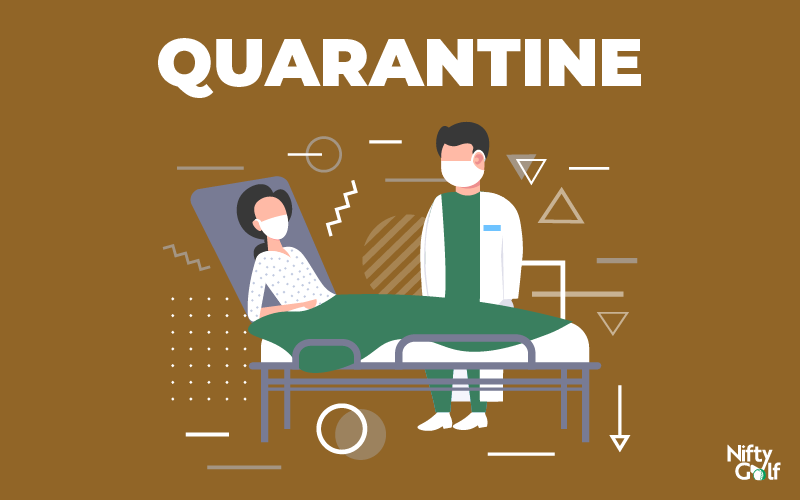 In regards to COVID-19, you might have introduced a term Quarantine. The term 'Quarantine' stands for strict isolation imposed to prevent the spread of disease. But Quarantine is not just an Isolation. When the separation of a group of people reasonably believed to have been exposed to a communicable disease but not yet symptomatic, from others who have not been so exposed, to prevent the possible spread of communicable disease, Then it is termed as Quarantine. People in quarantine are not always sick but they have a possibility as they may have been exposed to the disease. The quarantine can help stop the spread of the disease.
What is Isolation?
Isolation stands for explaining the state of being in a place or situation that is separate from others. Isolation can increase the risks of mental health issues such as depression, dementia, social anxiety, and low self-esteem.
What Happens When a Person is Quarantined or in Isolation
You can do most things that you can do indoors (within the constraints of the location they are at) during the quarantine. You would usually be asked to take your own temperature and report daily to health authorities on how you are feeling.

So the major difference is while you are in isolation you are infected with the virus and kept away from others, on the other side quarantine means you might have infected not surely. But every day most people using the term "isolation" may not mean they are actually infected.
What To Do As You Are Staying At Home
The recent data shows that more than 160 countries have been enlisted with coronavirus cases. And each country motivated its people to stay at home, work from home. Some governments have also locked down some specific areas or towns. So as we are locked down within our home it may get monotonous and boring at some point. Especially kids may get so attached to gaming devices in this period and may cause harm to their health. Obviously this is the time when you need to pray to your creator to get rid of this situation because only he can help us. Besides we have some regular activities to conduct from home.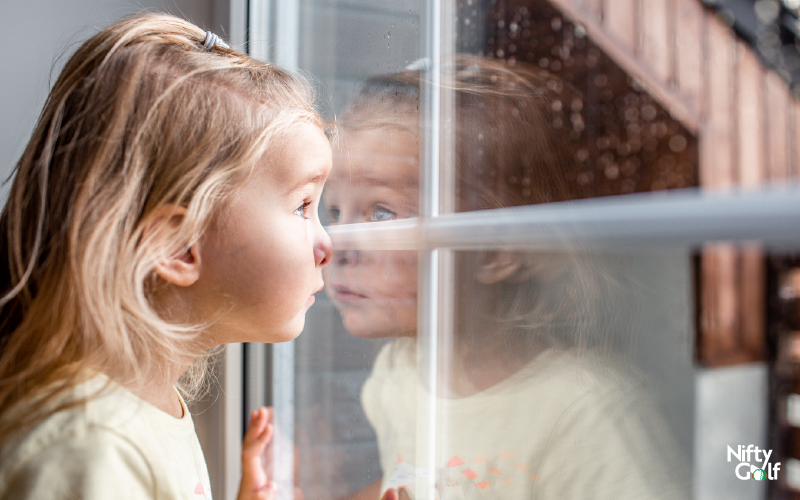 The outbreak of coronavirus disease 2019 (COVID-19) may be stressful for people. Fear and anxiety about a disease can be overwhelming and cause strong emotions in adults and children. Everyone reacts differently to different situations especially in this panic and stressful situation.
Who are affected most in this stressful situation
Older people and people with chronic diseases who are at higher risk for COVID-19
Children and teens
People who are helping with the response to COVID-19, like doctors and other health care providers, or first responders
Things you can do to support yourself
Avoid watching click-bait stressful news and stories as it can be more stressful. Only rely on trusted organization for information.
Do those activities you enjoy. Like playing games and sports, listening to music or watching your favourite movies at home and so on.
Talk to your well-wishers or people you love to spend time by gossiping. Talk with people you trust about your concerns and how you are feeling.
Seek help from your healthcare provider if stress gets in the way of your daily activities for several days in a row.
Take care of your body. Take deep breaths, stretch, or meditate.
Try to eat healthy, well-balanced meals, exercise regularly, get plenty of sleep.
Above all, we might feel the need for amusement. But the current situation restrains us from going outside like malls, cineplex, stadiums, golf courses and so on. Being a golf passionate you might be missing the beautiful game of golf.
Missing Golf Course?
Simulators can be a very handy entertainer for golf lovers like you in this pandemic situation to relax and entertain a bit. You can even build your own golf simulator by following some easy steps. If you build your own golf simulator, you don't have to depend on others to play. If you cannot go out or go too far for playing, you can enjoy the game in your home by your indoor golf simulator and that's why you should build your own golf simulator. You can build an indoor golf simulator at your home, garage or office. Or You can order one of the best home golf simulator online and get it delivered at your home.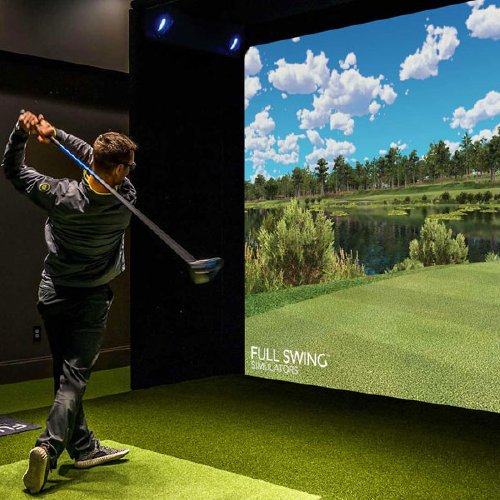 Other than this you can organize a putting green and practice on it to develop your skill in putting the ball along with improving for future golf play. You may look for such an indoor mat that is constructed properly.
You may also like: DIY Putting Green
Stay Safe & Help Affected
Precaution is always better than cure. And in this case, there is no cure invented yet. If you notice any symptoms like fever, cough and difficulty breathing, consult with a doctor, examine your body for a virus and try to stay at home till you don't have an emergency. But as we all know the virus has spread out already and lots of humans need help to recover from this.

World Health Organization created a Covid-19 Solidarity Response Fund to secure ways for individuals, philanthropies and businesses to contribute to the WHO-led effort to respond to the pandemic. The fund will help in:

Send essential supplies such as personal protective equipment to frontline health workers
Enable all countries to track and detect the disease by boosting laboratory capacity through training and equipment.
Ensure health workers and communities everywhere have access to the latest science-based information to protect themselves, prevent infection and care for those in need.
Accelerate efforts to fast-track the discovery and development of lifesaving vaccines, diagnostics, and treatments
You can donate to this fund created by World Health Organization (WHO) by clicking Donate Now Button and following few steps onwards: