Golf courses have always been a place to file away your worries. Golf has the tendency to seek distraction and relief from unpleasant realities, Just relax and play a competitive game. We are not sure how this is applied to the world's current situation like when Coronavirus (COVID-19) has been declared as Pandemic by the World Health Organization (WHO) on March 12, 2020.
In no way, we are experts and can give health suggestions on Coronavirus. We are just helping to increase awareness. Please visit WHO for most up to date and accurate information regarding COVID-19.
Like other major sports, professional golf is officially on hold. Major tournaments like The Masters has been postponed, a sure sign of the seriousness of the global pandemic caused by the coronavirus (COVID-19). The uncertainty of it all is quite unsettling. But worrying will not help. Raising awareness and precautionary steps can aid in developing such a situation.
In this article, we tried to make sure you know all the required information for Coronavirus and how it is impacting golf along with our future steps to get rid of this pandemic.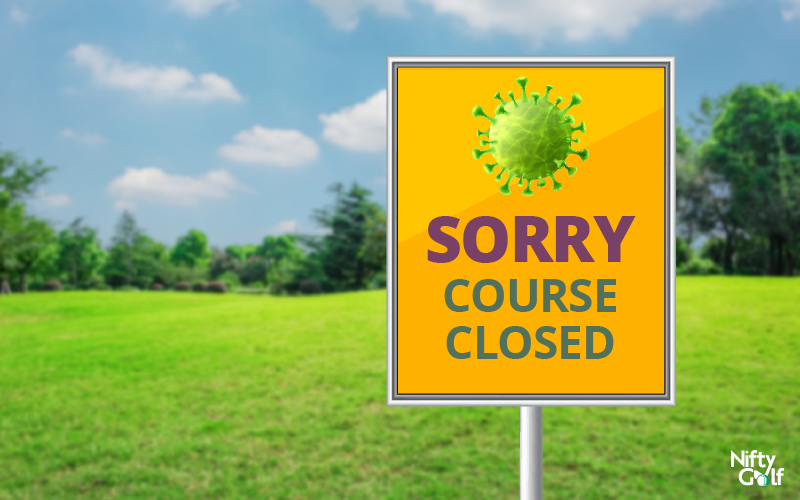 According to livescience.com, Pandemics are generally classified as epidemics first, which is the rapid spread of a disease across a particular region or regions. The Zika virus outbreak that began in Brazil in 2014 and made its way across the Caribbean and Latin America was an epidemic, as was the Ebola outbreak in West Africa in 2014-2016.
The U.S. has been experiencing an opioid epidemic since 2017 because of the widespread misuse and high numbers of deaths caused by the drug, according to the U.S. Department of Health and Human Services. Pandemic is not often declared unless it is severe. Though declaring a pandemic has nothing to do with the characteristics of a disease but is instead associated with concerns over its geographic spread.
According to the World Health Organization, a pandemic is declared when a new disease for which people do not have immunity spreads around the world beyond expectations.
Present Conditions of Coronavirus (COVID-19)
More than 153,648 cases found in 146 countries among them more than 5,746 resulted in deaths from COVID-19 until I am writing this article. The SARS-like virus was first found on 23rd January 2020, in Wuhan, China and is spreading into neighboring Asian countries, and as far afield as Australia, the US, and Europe. The numbers are getting huge within days. In present days, Countries like; China, Italy, Iran, Republic of Korea, Spain, France, Germany, United States of America, Switzerland, United Kingdom have the most number of severe cases.
The novel coronavirus 2019 has been segmented in the emergencies section and there has been a dashboard added to update you about the severity of the disease in almost real-time.
Symptoms & Precautions of Coronavirus
The most alarming fact about COVID-19 is there are no remedies found yet for this virus. But Doctors have found some symptoms to understand the virus infected person. And listed out some precautionary steps to be safe. Before moving towards the symptoms and precautions, note that Self-defense will not be enough, people around you should also be safe, otherwise, it will not be safe for you either for your surroundings.
Symptoms
The disease caused by COVID-19 virus infection is termed as SARS (Severe Acute Respiratory Syndrome). Common signs of infection include respiratory symptoms, fever, cough, shortness of breath and breathing difficulties. In more severe cases, the infection can cause pneumonia, severe acute respiratory syndrome, kidney failure, and even death.
Fever (initially low and gradually increasing)
Cough (initially low and gradually increasing)
Difficulty breathing or shortness of breath
Persistent pain or pressure in the chest
New confusion or inability to arouse
Bluish lips or face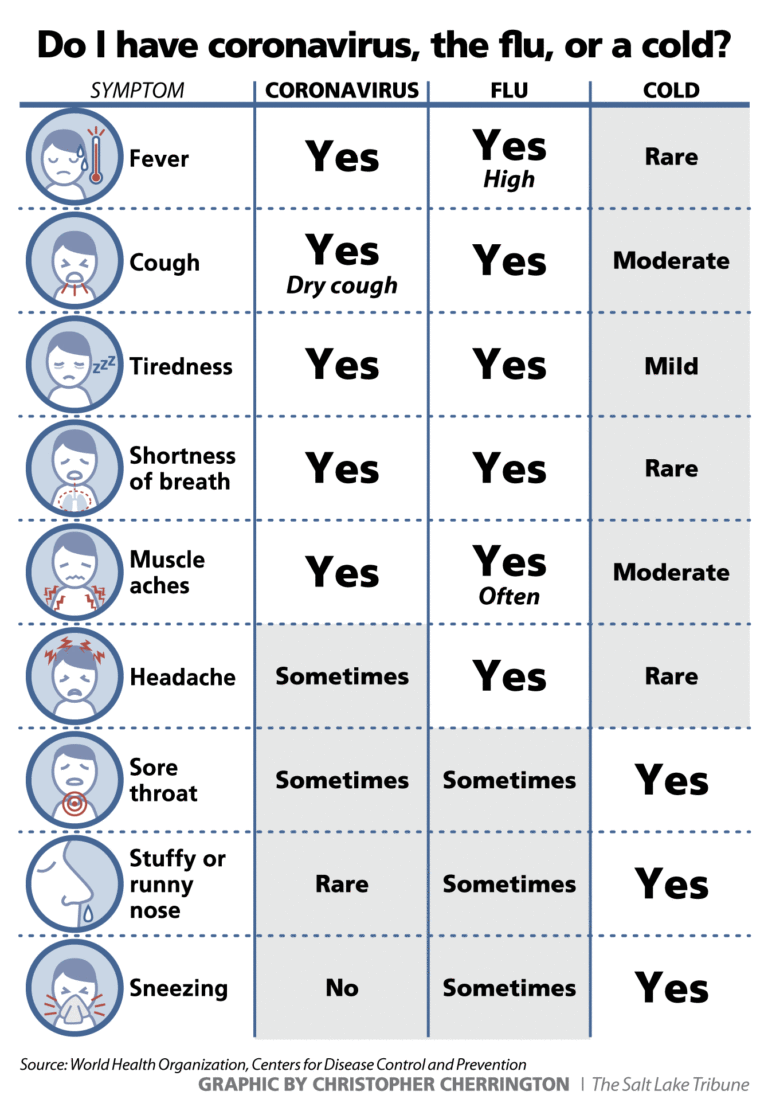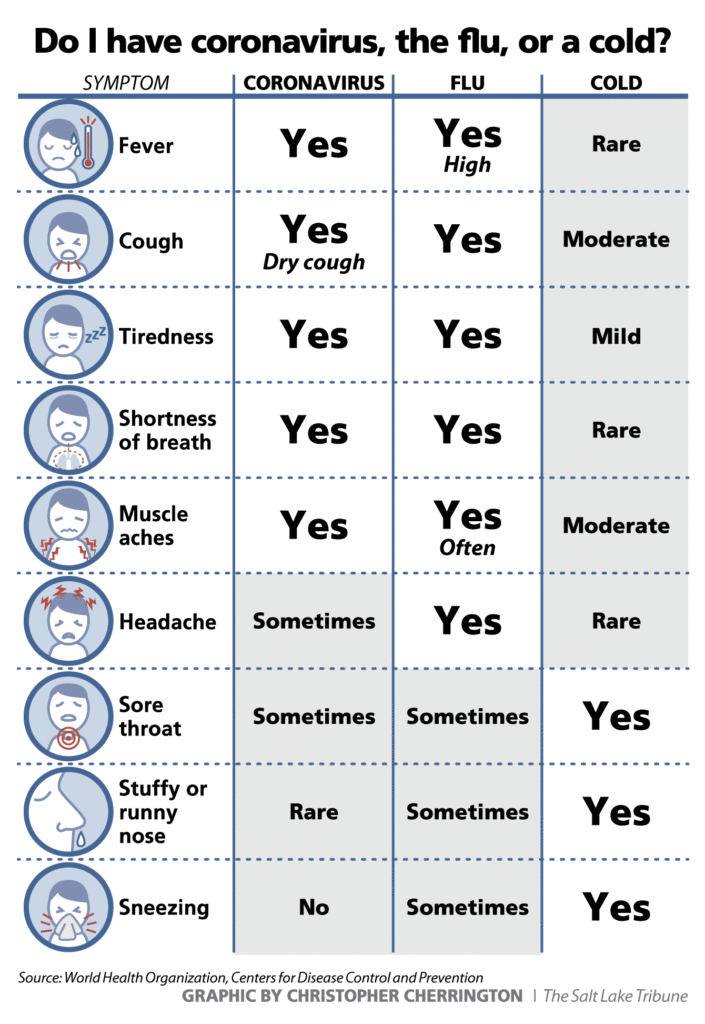 It doesn't mean every time you have a fever and severe breathing problem, you are infected with the coronavirus. You must consult with proper doctors for a check-up.
Precautions
Precaution is always better than cure. And in this case, there is no cure invented yet. So the only way you can avoid this virus is staying alert and maintaining the following precaution steps regularly.
Wash your hands frequently with an alcohol-based hand rub or wash them with soap and water. It will kill COVID-19 if they are on your hands.
Maintain at least 3 feet distance from others who are coughing or sneezing. When someone coughs or sneezes they spray small liquid droplets from their nose or mouth which may contain COVID-19 virus. If you are too close, you can breathe in the droplets, including the COVID-19 virus if the person coughing has the disease.
Avoid touching eyes, nose and mouth to avoid transferring the virus to your eyes, nose or mouth. From there, the virus can enter your body and can make you sick.
If you notice any symptoms that we discussed earlier like fever, cough and difficulty breathing, consult with a doctor, examine your body for virus and try to stay at home till you don't have an emergency.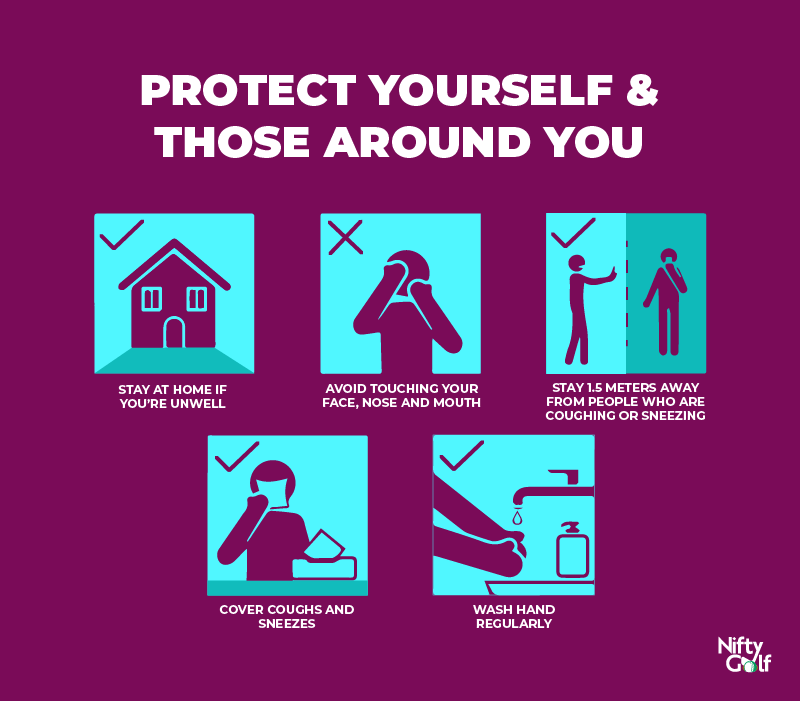 The Guardian reports that the vaccine for coronavirus will start trails on the human body from this April. About 35 companies and academic institutions are racing to create such a vaccine, at least four of which already have candidates they have been testing in animals.
Impact on Golf & Golfers
The pandemic situation has surely left a huge impact on golf like other sports.
Golf Tournaments
Golfers are staying at home except in emergencies as public gathering events are demotivated by the governments. At present most of the courses are closed already. Major tournaments like The Masters have been postponed. THE PLAYERS Championship is called off. And the PGA tour committee has also decided to cancel all PGA TOUR events, across all Tours in the coming weeks, through the Valero Texas Open.
Reaction from Pro Golfers
Golfers and Golf related personnels like Rory McIlroy, Gary Woodland, Jack Nicklaus have warmly welcomed the decision. Jon Rahm, who initially wanted to keep playing, later said he realized the cautionary action was the right move as he read and heard more about the virus. Though golfers reacted positively to Tournament cancellation due to coronavirus effect, they eagerly wait to roll on the course again soon. Legend of Golf, Tiger Woods, expressed his opinion on twitter. Saying "There are a lot more important things in life than a golf tournament right now, We need to be safe, smart and do what is best for ourselves, our loved ones and our community."
There are a lot more important things in life than a golf tournament right now. We need to be safe, smart and do what is best for ourselves, our loved ones and our community.

— Tiger Woods (@TigerWoods) March 16, 2020
What Should We Do Now
Golfers prepare to stay safe, major tournaments are called off and most golf courses are closed. Golfers are staying at home without an emergency. So, should you. Safety comes first always. Keep your hands clean and washed with soap or hand sanitizer, eat and drink warm foods.
Use a mask and stay away from others. Immediately contact doctors if you find the symptoms discussed earlier. For more details about CORONAVIRUS visit here.