Distance Measurement Devices (DMDs) like rangefinders and GPS are allowed in golf courses. The United States Golf Association (USGA) has approved this rule in 2019. The news must make you happy as a golfer because such devices help a lot perform better on the golf course by providing accurate and enough information on club selection and distance measurement. With a rangefinder or GPS, you can measure the distance from point A to Point B. And the results can help to understand which club would be the best for any particular stroke.
Though your golf course experience can help you guess the distance, the DMDs can ease your journey in the beginning. These devices can provide accurate results using the latest technologies like Pin-seeking, slope, magnification, GPS, and many more. With such technologies in action, the great debate begins. Which type of DMD is better, and which one should a golfer have?
After much research and analysis, we have designed this article to eradicate your confusion and provide the best answer to your queries with accurate data, information, and resources. Once you finish this article, you will be able to enrich your golfing experience and put a full stop to the GPS vs. Rangefinder debate.
What is the Difference Between Golf GPS and Golf Rangefinder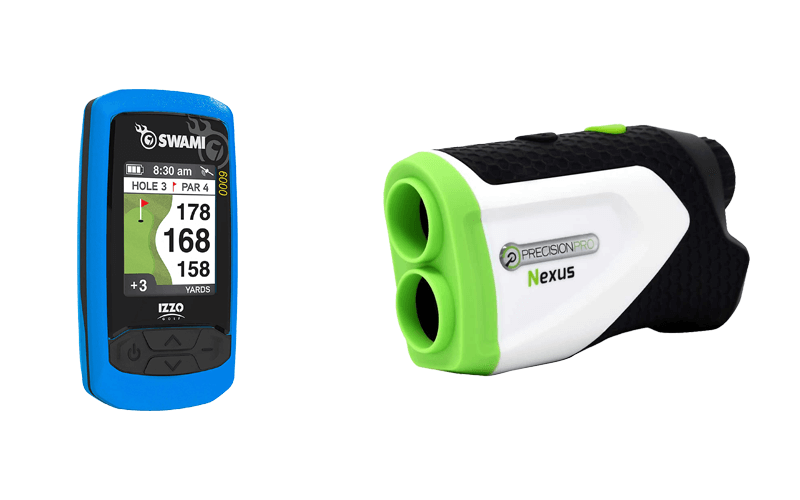 The significant difference between golf GPS and golf rangefinder is the technology behind them. Golf GPS uses the global positioning system and golf rangefinders use laser beam technology mostly. Both are smart distance measuring devices among golfers. Both the devices are portable, accurate, and use the latest technologies.
As a result, both rangefinders and golf GPS gadgets are capable of producing dynamic outputs to help you the most. The question may arise that there are many similarities, so why is there a debate about the differences? Let's learn about these products with their advantages and disadvantages first.
Golf GPS: Its pros and cons
GPS stands for Global Positioning System. Wikipedia defines GPS as a satellite-based radio navigation system. The GPS's primary objective is to provide geolocation and time information to a GPS receiver anywhere on or near the Earth. The US government owns the system.
Golf GPS devices like GPS watches and handheld GPS devices use the same technology described earlier. It's a global system but requires an Internet connection to update. You will need to update your device from time to time, from place to place. Such features can be troublesome for you if you travel a lot and play on different golf courses.
Advantages
Faster than the laser rangefinder
Disadvantages
Requires Internet connection
Can't use without preloaded maps
Golf Rangefinder: Its pros and cons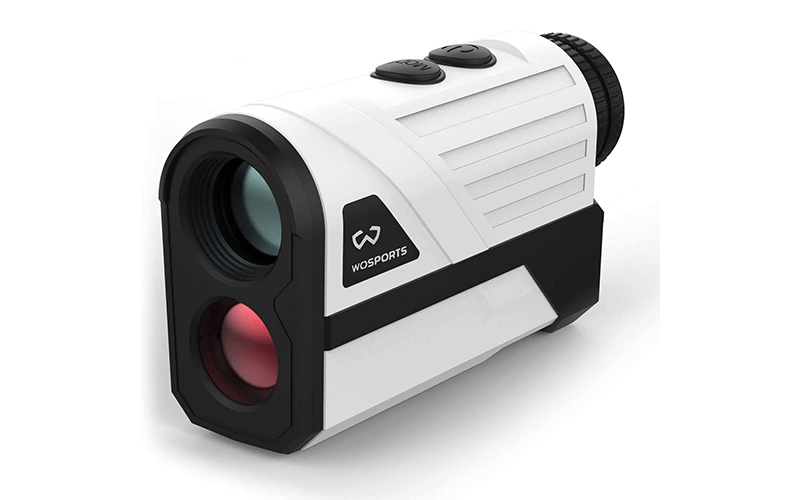 A rangefinder is a binocular-like device that measures the distance from point A to point B using laser beam technology and a few other technologies like slope, pin-seeking, magnification, auto-target acquisition. Modern rangefinders are capable of suggesting the best club to you for covering the required distance. Consider the slope and wind direction, though it is considered illegal in competitive games.
A rangefinder is a best friend for a beginner in golf especially if you are determined to improve your golfing skills. Use of all types of rangefinders may not be legal to many golf courses or tournaments.
Advantages
More accurate than GPS devices
Can be used anywhere in the world
Advanced technology and easy to use
Disadvantages
Few of its kind are not legal to use in many tournaments and golf courses.
So, the significant difference between a golf GPS and a golf rangefinder is the technology behind them. Let's dig deep and find out which one would be a better choice for you.
Which One You Should Buy, Rangefinder or Golf GPS
The answer to this question actually depends on individual preferences. Both the devices are worth buying and using. There are a few factors as well that you should consider before buying a distance measuring device for golf. 
Are DMDs legal?/ Can you use a rangefinder in golf?
According to the recent report from the USGA, distance measuring devices are legal. You can use golf GPS as well as rangefinders in golf. But the local golf course committee for the competition can prohibit the use of such devices. USGA has set some conditions for using DMDs. Here is a summary of USGA rules on distance measuring devices.
Both stand-alone devices and multifunctional devices (i.e., GPS rangefinder, laser rangefinder, mobiles, tablets, GPS watches) are allowed.
Slope-based play is prohibited.
Club recommendations from these devices are illegal.
Gauged or measured variable environmental conditions, such as wind speed or altitude
Are golf and hunting rangefinders the same?
Golf rangefinders and hunting rangefinders are not the same. They have different technology and mechanisms. Hunting rangefinders have distant priority mode, which ignores the close-range objects like trees, bushes. And golf rangefinders have the opposite mechanism that ignores the remote things and focuses on the pin only. You can't use golf rangefinders for hunting and vice-versa.
Hybrid GPS Rangefinder
Hybrid GPS rangefinders are those devices that have both laser beam technology and GPS technology built in it. Bushnell has recently launched a hybrid rangefinder with no slope. That means this can be used in competitive games as well. Other brands will surely come up with similar products soon. Check the latest price of the Bushnell hybrid rangefinder before concluding any buying decision.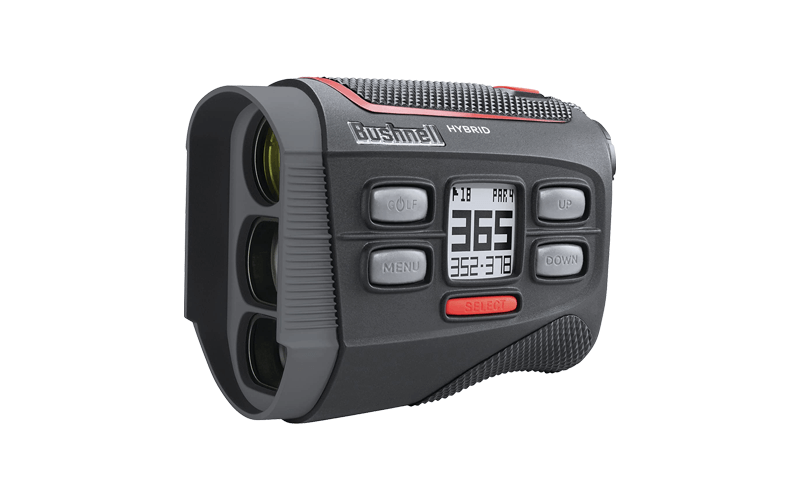 Top-performing DMDs
| Name | Type | Best Feature | Check Price |
| --- | --- | --- | --- |
| Bushnell Phantom Golf GPS | Handheld GPS | Preloaded with 36,000 courses in 30 countries | |
| Garmin Approach S60 | GPS Watch | More than 40, 000 preloaded golf courses from around the world. | |
| Nikon Coolshot Pro Stabilized | Laser Rangefinder | Stabilizes not only the viewfinder but also the outbound laser for unequaled accuracy and control. | |
Concluding Remarks
Choosing a rangefinder or a GPS is a tough task. Both devices have similar accuracy and performance, and even the prices belong to a close range. Both rangefinder and golf GPS have their advantages and disadvantages. Considering all the information mentioned earlier, We recommend golf GPS as a better option if you want faster results and have no internet connection problem. But if you are a beginner, and looking to improve your performance by practicing with features like slope and club suggestions, then you should try the laser rangefinders.
We have included all the necessary information to decide on a better distance measurement device for you. If you have any further query let us know. If you have decided on your product, then you can check the best rangefinders and golf GPS reviews.