Are you thinking about how to improve your golf game? A golf app might be the perfect solution. Using the built-in GPS in your smartphone, you can easily track where you are on the course, get a birds-eye perspective of each hole, and know exactly which club to use for the perfect swing.
All this is for your convenience and to prepare you for what is ahead. That way, you won't have to worry about anything but the shot you want to play and your thoughts while swinging.
So, whether you're a beginner or a pro who wants to get better, these golf apps will help you get the most out of them.
Benefits of Using Golf Apps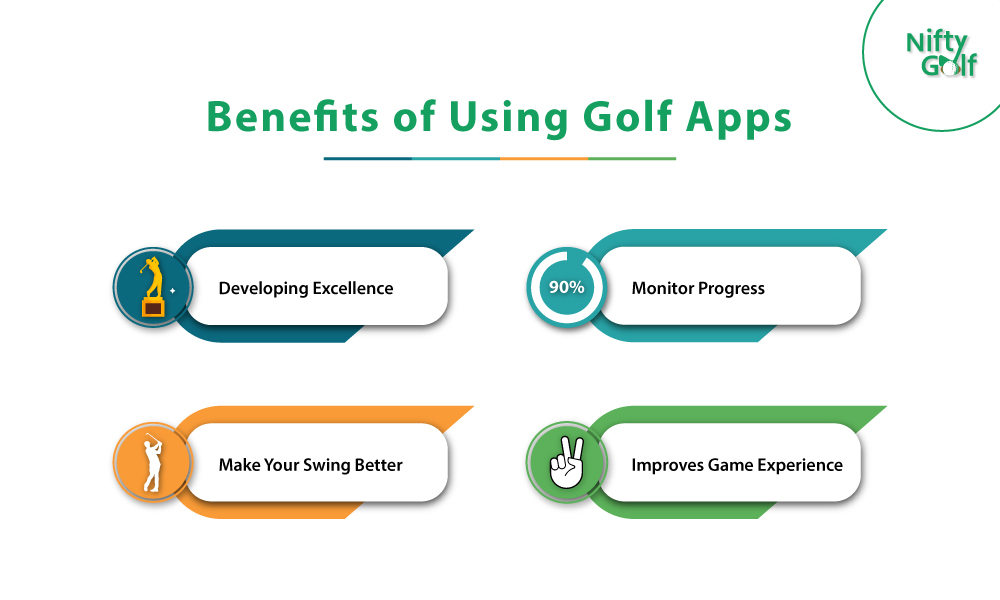 There are several benefits to using a golf app. Some key benefits include the following:
Developing Excellence
Many golfers only use the strokes they are good at and never attempt to improve upon their weaker ones. A golf app might help you if you want to improve your game but need help knowing where to begin. Advice from a golf app might help you in on the areas you need to improve the most.
Get A Better Swing
Taking golf lessons from a professional is necessary to improve your game to the next level. However, their prices might be sky-high. Without spending a fortune, you can get most of the help you need with your golf game from an app.
An app can monitor the motion of your swing on your smartphone. It can track your arm and core movement, revealing your weak spots. After that, it might provide advice on how to enhance your game, namely your swing.
Track Development
If you play the same course a lot, you must remember your scores. Golf apps can help you remember your previous scores. They can look up your previous results so you can track your improvement.
Improves Game Experience
A golf app improves your experience with the game in ways that no other feature can match. With this app, you won't have to estimate or waste time with lengthy calculations to determine distances on the golf course, and you'll be better able to assess your shots as you go through the beautiful scenery.
In the end, apps give you the tools you need to improve your strategy and play more efficiently.
Top 5 Golf Apps for Android and iPhone
Here are the top 5 golf apps we picked to improve your game. Such as
1. GolfShot – Best For Precise Hole Mapping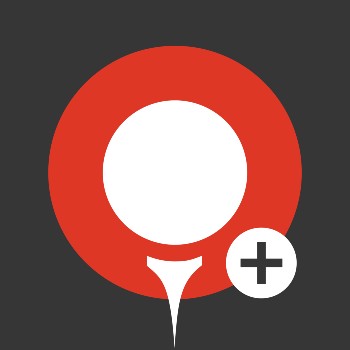 Whether a novice or a pro, the Golfshot app is one of the finest ways to improve your game. You can download free and paid versions on both Android and Apple.
Golfshot is like carrying a pocket caddie, as it helps you keep track of your score and clubs and measure your distance to the green.
This function combines additional contextual information on top of the current view by using the camera on your phone. It helps to gain a comprehensive overview of the hole before you play it by revealing what lies behind blind rises or around blind corners.
It's a terrific way to learn from mistakes and improve using the accessible version of GPS and your input to record your shots and the club you used. You can look at your lie from just about any angle you like. As a GPS device, it can tell you how far away various obstacles and goals are, such as the green.
It's the best golf program, and over 500,000 people have downloaded it. The free version includes GPS to monitor your play and keep tabs on the clubs you used for which shots.
Pros
The free plan has all the basic features you'd want.
The app is clean and easy to use.
The paid option has a lot of tracking features and data.
Cons
Sometimes it crashes, or the yardages are off.
2. 18Birdies – Easy User Interface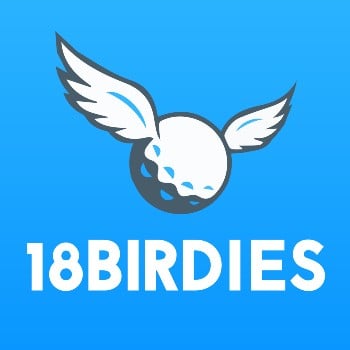 If you're looking for a golf app with a smooth interface, look no further than 18Birdies, which has one of the highest average user reviews on the market. As one of the most comprehensive golf applications, 18Birides, can do almost everything.
18Birdies features a global positioning system (GPS), rangefinder, scoring, and stat tracking. In addition to the main game, it features bonus games, awards, and golf industry news. You can also compare scores, fight for a spot on the leaderboard, and learn about upcoming local events.
The layout is attractive and simple to use. You may easily obtain measurements to the front, middle, and back of the green, as well as to any nearby hazards. You may also look up the distance to any specific location on the route.
Using Google Maps, the app provides information on more than 35,000 courses worldwide, all of which have been meticulously measured using GPS and validated for accuracy.
Pros
It gives you clear satellite pictures of the route to use as a guide.
It provides precise measurements from each approach to the green. You can change your target while keeping information about the distance.
Advanced statistics and course information
The app's A.I. swing coach provides real-time feedback on your swing.
All-in-one scorekeeping and round-up display.
Cons
It requires a lot of manual input, unlike some golf apps that handle most of the work for you.
The free edition has a lot of unnecessary features that you have to find your way through
3. V1 Golf App – Best Swing Analysis App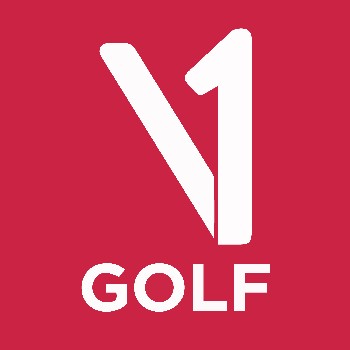 If you're having trouble perfecting your golf swing, the V1 Golf App is a great video analyzer that will help you pinpoint the specific flaws.
You can sharpen your skills using one of the most widely used videos and analysis tools. It gives you access to an instructor and the means to record and analyze your strokes and share your own recordings with others.
With the free version, you may capture video of your swing, view it back in slow motion or frame by frame, and use the sketching tools to calculate angles and make notes on what needs to be improved.
You can save these videos to the cloud and sort them into different groups so that you can find them again easily. Free tutorials are also available within the software.
This is an excellent tool if you need to work with a coach and evaluate your shots on your own.
Pros
High-quality videos and various editing options help you fine-tune your swing.
Save your phone's storage space by putting your videos in the cloud.
Cons
This golf app requires technical skills.
4. Hole 19 – Best Free App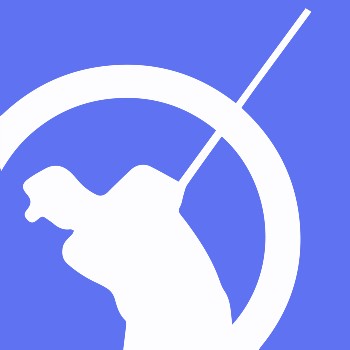 Hole 19 is a popular golf GPS and scoring app. Its precise GPS tracking has thousands of courses mapped and delivers accurate GPS distances to the green, hazards, and a birds-eye hole view.
The app keeps track of the scores of up to 4 members of your group and generates graphs for your driving, greens, short game, putting, and overall scoring.
It is one of many free golf GPS apps with a premium stat-tracking capability, but its superb user interface and elegant design set it apart. Its scorecard appears more like a professional sports app than a free golf app.
Hole 19 is one of the most downloaded golf apps, and for a good reason: it's free and packed with unique features. You can schedule events and integrate your game with social media without much hassle, and you can also store all your rounds and use the 'live scoreboard' feature to see how your friends are doing.
Pros
The adjustable target for more precise distance measuring
Fully electronic scoreboard
It comes with 40k lessons already installed.
Insightful visuals and data analysis
Clear Overview of the Entire Course
Cons
There needs to be an excellent lock-on feature for the pin.
The app's augmented reality features are not available in the free edition.
5. SwingU Golf GPS App – Best For Shot Tracking Data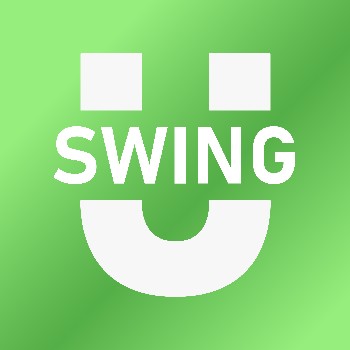 Previously known as SwingxSwing, this app is now free and is as precise, reliable, and battery-efficient as it sets apart from the others on the market.
Over 5 million golfers worldwide have used the SwingU Golf GPS to get accurate yardages and a scoring system. This makes it one of the best golf GPS apps, but you'll also get a lot of cool stuff.
This free app is an excellent GPS rangefinder with access to thousands of courses worldwide. You can use it to get distances to the green on each hole and see hazards marked on satellite photography. Besides serving as a computerized scorecard, it can also record your handicap.
The shot tracking tool provides recommendations based on your trends, while the wind speed and elevation measurement features let players make the most informed club decision possible while out on the course.
Once you've finished a round with the SwingU GPS, you can access a comprehensive strokes-gained analysis to see where you can make improvements.
Pros
You may improve your game from tee to green with the help of strokes gained analysis.
Adjustable power consumption for minimal data and battery drain on the course.
Advice and guidelines from the coaches.
Yardages are more precise and constant.
Cons
Digital scorecard with limited features.
Flag location inaccuracy
Things to Think About Before Downloading a Golf App
You need to consider a few things before downloading a golf app. Below are some of the factors to see. Such as
Compatibility
Check to see if the app is compatible with your device. You want to avoid going to the trouble of downloading an app only to discover that it is incompatible with your mobile device.
Features
you must have a clear goal in mind before downloading the apps. There are a lot of apps that provide information about distances and potential dangers. Many straightforwardly present the information using 2D screens, while others provide a more detailed, three-dimensional depiction of the hole's appearance.
Accuracy
An accurate golf app should pinpoint your location on the course and show distances to the green's front, back, and center. If there are any obstacles between you and the hole, the apps should be able to identify them. So look for the factor carefully when you are downloading an app.
UI & Aesthetic
When selecting a golf app, many players will base their decision on the layout and how much they are easy to use. As all golf apps offer similar information, the user interface is what you need to look for in the app.
User reviews
Read reviews from other users to get an idea of what they like and don't like about the app. It might help you choose whether or not it is worthwhile to download the app on your device.
Security
When downloading any app, it is essential to consider how your personal information will be protected. Ensure the app has adequate security measures to protect your data.
Battery Drain
Battery life is a significant issue when using a golf app on a smartphone. The GPS and the screen's brightness are the two most significant elements in how quickly a golf app can drain your battery.
If you want to get the most out of your golf Gapp without constantly plugging it into recharge, check out apps that advertise themselves as being optimized for battery life. Pay attention to any feedback concerning battery life.
Final Words
Apps for smartphones have made it easier and cheaper for the regular golfer to use GPS devices for precise distance measuring. You can significantly improve your performance if you put them to good use. These apps are perfect for any golf lovers.
Even if you don't notice a drastic improvement in your game, they're guaranteed to make every round more effortless and enjoyable.